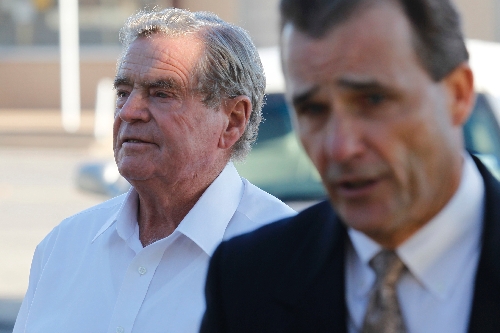 ROBERT LEE, Texas — A former bishop accused of marrying an underage girl to Utah-based polygamist group leader Warren Jeffs goes on trial this week in Texas.
Frederick Jessop is charged with one felony count of performing an illegal wedding ceremony. The wedding took place in 2006 at the West Texas Yearning for Zion ranch owned by the Jeffs-led Fundamentalist Church of Jesus Christ of Latter Day Saints.
The church practices polygamy in arranged marriages that sometimes involve underage girls. The faith believes polygamy brings exaltation in heaven.
Authorities raided the sect's Eldorado ranch in 2008 after a telephone call alleging the abuse of an underage bride by her husband was placed to a domestic violence hot line. More than 400 children were temporarily removed from the ranch and placed in state protective custody.
Although the call was later investigated as a hoax, prosecutors have used family and church records seized in the raid to bring charges against 12 sect men, including Jessop and Jeffs.
In August, Jeffs was convicted and sentenced to life in prison for sexually assaulting two of his child brides. Prosecutors said Jeffs had two dozen underage wives in all.
Prosecutors say one of Jessop's daughters was married to Jeffs at age 12. The girl was the only child from the YFZ ranch to remain in foster care after the courts ordered the children removed during the raid returned to their parents.