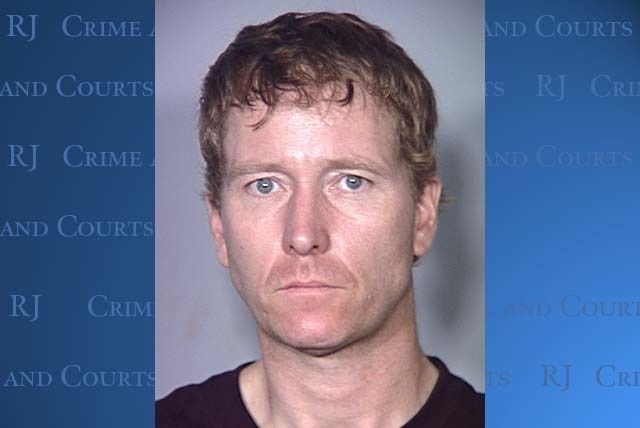 The former owner of the Strip Sandwich Shop is appealing his conviction on an arson charge for the 2011 fire that tore through the downtown lunch spot once popular among lawyers, judges and other professionals.
Hans Aareskjold, 46, pleaded guilty in December to one count of first-degree arson. Aareskjold was sentenced in February to 5 to 15 years in prison by District Judge Michael Villani.
On March 31, Aareskjold filed notice of appeal in the case, however, he did not specify on what grounds. He has until May 12 to file his statement of appeal, according to court records.
Firefighters were called to 505 Bonneville Ave., near Las Vegas Boulevard South, about 2:15 a.m. Feb. 9, 2011 after a Las Vegas police officer noticed smoke.
Fire officials said the blaze caused about $200,000 in damage to four businesses, including the sandwich shop, Bingo Bail Bonds, Rescue Bail Bonds and a law office.
The roof of the 3,300-square-foot building caved in, but officials said most of the contents of the building were salvageable.
Aareskjold has had previous run-ins with the law. He is serving prison time in three separate cases, including for stealing small items from a Home Depot store and for the theft of items from a Wal-Mart, court records show.
Contact reporter Francis McCabe at fmccabe@reviewjournal.com or 702-380-1039. Find him on Twitter: @fjmccabe