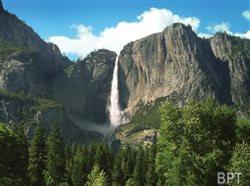 Four local elementary schools have been added to the experimental empowerment school pilot program meant to improve student achievement with more funding and flexibility for administrators and staff.
Booker, Bracken, Sewell and Ward elementary schools will begin the fall as empowerment schools.
The Clark County School District announced Monday that it has allocated $1.2 million, or $400 more per student than traditional elementary schools receive, in order to continue the program that began in fall 2006,.
Empowerment school principals are given more authority to manage their school budgets and their teachers are allowed leeway to use programs that better fit students' needs.
A committee of district employees chose the new empowerment schools from among 11 schools that submitted plans of how they would operate under the empowerment concept.
Superintendent Walt Rulffes said it was important to continue the empowerment model to learn what works best.
"The more successful models we have, the more latitude additional schools will have to emulate or duplicate successful practices," Rulffes said.
The district's current batch of empowerment schools are Adams, Antonello, Culley and Warren elementary schools.
Culley and Antonello fared well in a state standardized test given to their third- through fifth-grade students in March. The students scored double-digit percentage point increases in the state's Criterion Referenced Test, or CRT, in reading and math compared with students who took the test in March 2006.
But students at Adams and Warren had mixed results on the same exam. They made gains in some areas, but lost ground in others.
Rulffes said the jury is still out on empowerment schools.
"It's too early to cheer too loud," Rulffes said. "We have to let some time pass to make sure there is a holding practice" in performance, he said.
The Legislature that adjourned earlier this month allocated $10 million for 29 empowerment schools to be added statewide in the 2008-09 school year. Rulffes said eight empowerment schools will be added that school year, funded at $400 more per student.
Rulffes said the new group of empowerment schools will differ in concept and funding from the original schools. The first four empowerment schools had a longer school day by 29 minutes and a longer school year by five days.
None of the four new empowerment schools submitted plans to have consistently longer school days or a longer school year, said Karlene Lee, a district administrator who manages the program.
The original empowerment schools received $600 more per student than a traditional elementary school. The difference in funding has put some constraints on the new schools that will join the pilot, Lee said.
"They won't be able to do everything the current empowerment schools have done just by virtue of cost," she said.
Teachers at the original empowerment schools also had to reapply with principals in order to get their jobs back. That won't be the case at the four new empowerment schools because of a lack of time until the school year begins, Rulffes said.
Carrie Larson, principal at Sewell Elementary in Henderson, said being designated as an empowerment school means her teachers will have the opportunity to try unconventional teaching methods.
Larson, who said it was too early to know what specific programs would be implemented at her school, said she will decrease class sizes by hiring more teachers and implement before- and after-school tutorials in English and math. She said her teachers will focus more on the 60 students at her school who weren't performing up to grade level according to the latest CRT results.
"This will really open a lot of doors," Larson said.
Larson said she's not afraid of being scrutinized more because of the empowerment status.
"We welcome the microscope. We want to show growth and we're going to show growth" in performance, she said.
Booker Principal Beverly Mathis has had to cope with her students working out of portable classrooms at nearby Wendell Williams Elementary School for two years while her school is under construction.
Students at Booker will move into a $28 million replacement school this fall. The original school, which was more than 50 years old, was demolished.
Mathis said learning that her school will be an empowerment school was like "Christmas coming early."
Mathis said she didn't know exactly what programs she will implement, but she will decrease class sizes, have after-school tutorials and begin a parent center.
At the parent center, a part-time employee or volunteer will work with parents to tell them exactly what teachers are doing in their children's classrooms. The goal is to help parents continue the teaching strategies at home, Mathis said.
Mathis, like Larson, is optimistic the empowerment status will translate to increased student achievement.
"We have been successful with (a) little. So we know we can improve with a lot," Mathis said.