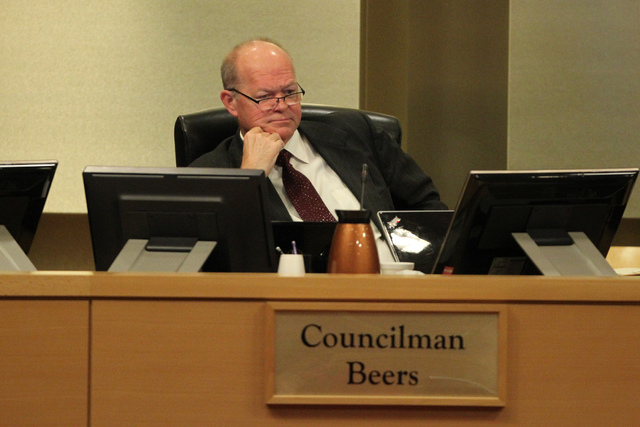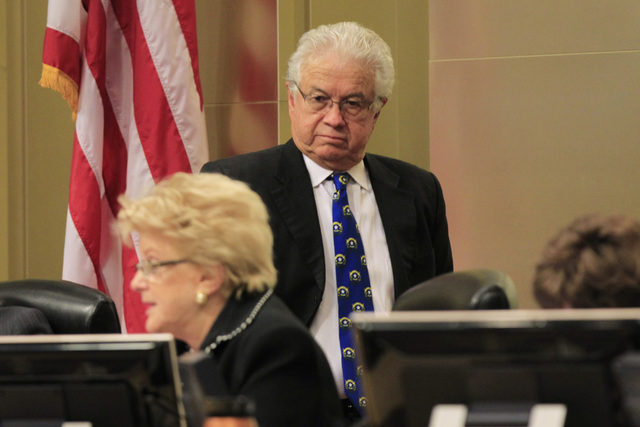 Councilman Bob Beers continues to attempt to halt the city's participation in the development of a $200 million downtown soccer stadium.
Despite coming out on the short end of a 4-3 vote last month, Beers is behind an agenda item scheduled to be heard at Wednesday's city council meeting that will call for his colleagues to vote to put an advisory question on the June ballot that would stop the stadium development that will use more than $50 million in public funds.
Should such a question pass, the council in theory would be duty-bound to honor it by amending the city charter.
Of course, it's hard to imagine council members who voted to proceed with the development proposed by The Cordish Cos. and Findlay Sports & Entertainment to change course.
Mayor Carolyn Goodman, for one, remains an unabashed supporter of the stadium project despite the mounting political flak, reminds skeptics to look at the big picture. If downtown is to come to symbolize the "world class city" she envisions, it will need to be anchored by bold development and include public-private partnerships. In that way, she likens the soccer stadium plan to the Smith Center, which has attracted throngs of concert-goers to the downtown corridor.
"It's not a question at this point," she said. "It's already been passed through council."
Goodman and Councilman Bob Coffin, who switched positions and provided the swing vote on the stadium proposal, also questioned the expense such an advisory question would incur.
"Ballot questions are unpredictable, and they always have unintended consequences," Coffin said. "Certainly it's his right to do that. I will not support it. … The unintended consequences are not only academic. They're also practical."
Whether you admire Beers' tenacity or consider him a boor who's refused to leave the house after the party's ended, his move sets several political wheels in motion.
If the agenda item is rejected, as expected, it will put Beers in position to present an affidavit signed by colleagues Stavros Anthony and Lois Tarkanian as well as community and political activists Lisa Mayo-DeRiso and Suzette LaGrange forwarding the question to the signature-gathering process.
"This has been the most closely divided issue in my time on the council," Beers said Tuesday evening. "It's been 4 to 3 for more than a year, although most recently one of the four against became one of the four in favor. It sure seems to me you ought to put the question to the voters."