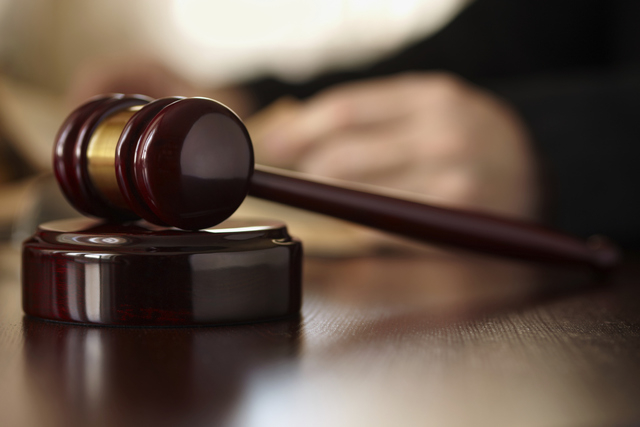 A California homicide fugitive who fired shots at FBI agents as they were trying to arrest him in Las Vegas was sentenced Tuesday to more than 18 years in federal prison.
Rene Alexander Dendaas, 39, was also sentenced to five years of supervised release after prison, Nevada U.S. Attorney Daniel Bogden said.
Dendaas pleaded guilty in January to one count of assault on a federal officer and one count of use of a firearm during and in relation to a crime of violence.
"€œThis case demonstrates the danger that law enforcement agents and officers face each and every day in doing their jobs,"€ Bogden said. "€œFortunately, the defendant was arrested, and despite the many shots he fired at law enforcement, the situation was resolved with no one being seriously injured or killed."€
On May 21, 2013, four FBI SWAT agents went to an apartment on East Karen Avenue to arrest Dendaas, who was wanted on homicide charges in San Bernardino, Calif., according to his plea agreement. As the agents tried to enter, Dendaas fired gunshot rounds through the door. The agents were using ballistic shields to protect themselves.
Negotiators talked with Dendaas throughout the night, and at about 2 a.m., they shot tear gas into the apartment and were able to take him into custody. One agent suffered minor injuries.
Contact Jeff German at jgerman@reviewjournal.com or 702-380-8135. Find him on Twitter:@JGermanRJ.