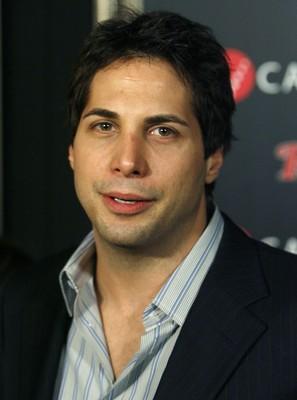 Joe Francis, founder of the "Girls Gone Wild" video empire, has engineered an ad campaign to call attention to his legal woes, which began in Panama City Beach, Fla., in 2003 and now have him in a Reno jail cell.
"Marketing is what I do best," Francis, 34, said in a telephone interview.
Francis, who makes at least $29 million a year from his videos of young women baring their breasts and taking part in sexually provocative situations, said he's now in a marketing fight for his freedom.
"I have been vilified," he said.
Francis says he has been treated like a terrorist and likens himself to an enemy combatant in legal filings. He says that's why he chose to feature a picture of himself taken during a 2004 White House visit — a campaign donor's perk — in a series of online advertisements running on newspaper Web sites from Pensacola to Tallahassee.
He has been in jail since April, when he was cited for contempt after yelling at attorneys during mediation in a federal lawsuit brought by women who were underage when his production company filmed them in 2003.
The lawsuit has since been settled, but Francis' bond was revoked on criminal charges related to the 2003 filming when he was charged with having contraband — $700 and prescription anti-anxiety medication — in the Bay County jail.
Federal officials then extradited him to Nevada to face tax evasion charges.
Francis could bond out of jail on the federal charges, but he would face extradition back to Florida to face trial on four felony charges related to using minors in sexual performances and two misdemeanor prostitution charges. The charges are all that remain in an original 73-count indictment in the 2003 "spring break" filming.
He would rather stay in jail in Reno than return to Florida.
In a 62-page prosecutorial misconduct motion filed Tuesday by his Miami attorney, Roy Black, Francis asks that his case be dismissed and alleges Bay County officials have a vendetta against him dating to 2003 when he successfully sued Panama City Beach for First Amendment violations after the city threatened to ban him from filming spring break.
Contacted for comment, Joe Grammer, a spokesman for State Attorney Steve Meadows, said he and Meadows still were reading the motion.