Goldfield basks in the past
December 23, 2013 - 10:11 pm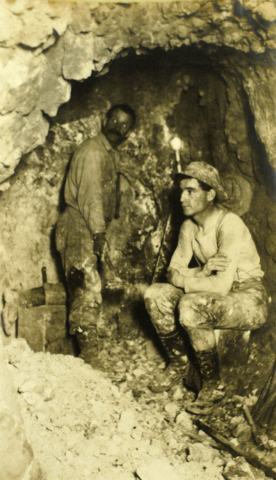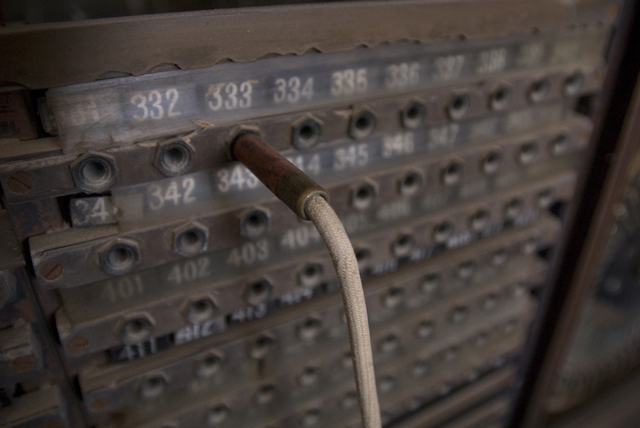 GOLDFIELD
This former boomtown's roaring history is so loud it's easy to forget that perhaps the best way to enjoy Esmeralda County is simply to listen to the desert wind and the ocean of silence that exist just minutes from U.S. 95 and one of America's last great gold mining camps.
If crowds and commotion are your thing, Esmeralda County is decidedly not the place for you. Its sweeping expanse through western Nevada reaches from parched creosote and cactus up through the pinyon and juniper hills and above the ponderosa and fir to snowcapped Boundary Peak in the White Mountains. At 13,147 feet, it is Nevada's highest summit.
Make that journey from desert floor to mountaintop, and you're unlikely to see more than a few people along the way. The county's 3,589 square miles are the second-least populated in the United States. (The top distinction goes to lonesome Loving County, Texas.)
A 2010 census placed the population of Esmeralda County at 783. (A more recent estimate places the population closer to 1,000.) Its public school district has no high school, the closest being found in Tonopah and Beatty in behemoth Nye County.
The locals you will meet along the way are likely to be folks who moved to Esmeralda County for the same reasons others speed through it on their way north to Reno or south to Las Vegas. It's the desert solitude.
Over at the Esmeralda County Courthouse, Justice of the Peace Juanita Colvin holds court in a cramped room jammed with historical memorabilia. She's a no-nonsense jurist on the bench, but during a break, her affection for Goldfield and the county generally pours forth in great abundance.
"I do love it," Colvin says. "The first time I came through here about 45 years ago, I said, 'Who would want to live here?' Now I wouldn't want to live any place else. … All of the residents are different, but they're always there to lend a helping hand."
The closest supermarket is a Scolari's in Tonopah. Bust a water pump, and it probably will need to be delivered from Bishop, Calif., or Las Vegas.
These days Goldfield is known most for its raucous history as a gold mining camp whose riches were built up in the public imagination by men whose talent for promotion exceeded their pick-and-shovel expertise. Although the claims produced abundant minerals, the big money was in the sale of mining stocks to speculators from across the nation.
The most historically significant chapter in that promotional history was the September 1906 lightweight championship fight promoted in Goldfield by Tex Rickard. It featured the great Joe Gans against Oscar "Battling Nelson" and went 42 rounds — the longest bout in American history. Known as the "Old Master," Gans was declared the winner after suffering yet another low blow from his rough-and-tumble opponent.
"The amazing thing for me was how quickly the promoters put that together with limited communications," Colvin says. "They had telegraph and some telephone service. And within about two months they had gold coins stacked up, the arena built, and the advertisements out. It drew a crowd of thousands of people."
And it had the desired effect. Not only did it put a Goldfield dateline in every major newspaper in America, but it reminded potential investors of the great wealth just waiting for them out in the distant Nevada desert.
Allen Metscher knows that historical chapter well. The youngest of three brothers from a family that has lived in the Goldfield Mining District for a century, Metscher is an astute military and Nevada historian who has researched and written extensively on the area. For him, the past is alive in Esmeralda County.
"It's the history," Metscher says. "Being a historian, it's the history here. That is the main thing.
"And everyone's gotta be somewhere," he adds, laughing and adjusting his cap. "I'm thankful I have wheels to get out of town when I want to get out of town."
Outside Goldfield to the west in Fish Lake Valley near the California state line, Dyer is an agricultural community with a local watering hole and restaurant called the Boonies. The cafe not only serves good grub, but the Boonies doubles as a meeting place for locals and even a few intrepid anglers who fish for trout in nearby Chiatovich Creek.
That slice of agriculture aside, Esmeralda County remains a mining area at heart.
Could a mining boom be in its future?
Some Goldfield locals hope so.
At least one mining outfit has spent the past two years core drilling the area between Goldfield and Tonopah. Gold prices are near record highs, but locals know the history of their area. For now, they'll keep their optimism contained.
"They've done a lot between here and Tonopah," Colvin says. "They have a lot lined up. Hopefully it will fly."
And if not, there's always an endless wealth of solitude riding on every desert breeze.

Celebrating the Silver State