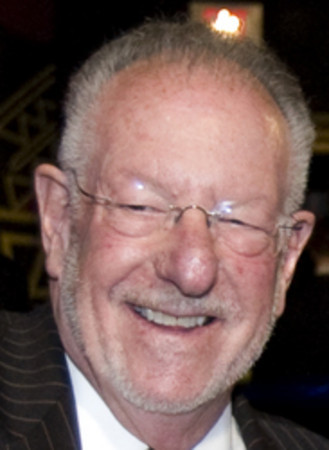 WASHINGTON — Las Vegas Mayor Oscar Goodman sought updates from Nevada lawmakers on Thursday on efforts by Congress to attack the jobs and housing crises in Southern Nevada.
"People are looking for salvation, and I am turning to Washington for help," Goodman said after completing a series of Capitol Hill meetings.
Goodman's trip East came amid signs Congress might be placing job creation on the front burner after this week's Massachusetts election, which bared voter anger over the ailing economy.
Goodman, who was in Washington for a gathering of the U.S. Conference of Mayors, said he was told by Sen. Harry Reid, D-Nev., that Senate leaders planned to meet this week on a new jobs bill.
The mayor met individually with Reid, Sen. John Ensign, R-Nev., and Reps. Shelley Berkley and Dina Titus, both D-Nev.
Meanwhile, at a meeting in the Capitol, Reid said he pressed Shaun Donovan, the secretary of Housing and Urban Development, to open a field office in Nevada that would focus on housing aid.
Reid, the Senate majority leader, also told the administration official he wants to be notified when HUD notices problems in grant applications from Nevada.
That request comes in the aftermath of Las Vegas, Clark County, Henderson and North Las Vegas being denied a $367 million federal grant to address foreclosures because of weaknesses in their application.
"The secretary promised to get back to me in a few weeks with some solutions on how to best move forward," Reid said. He said Donovan promised to send some full-time staff to the state in the meantime.
In her meeting with Goodman, Titus expressed concern about Southern Nevada missing out on the grant "since the region is ground zero for the foreclosure crisis," said her spokesman Andrew Stoddard.
In another development Thursday, Reid during a meeting with Federal Reserve Chairman Ben Bernanke said more pressure needs to be applied on banks to lend to small businesses and to homeowners.
"Specifically, banks should move with greater urgency on loan modifications and accelerate the process of short sales to support homeowners," Reid said.
Bernanke's term as Fed chairman expires at the end of the month. Reid has yet to schedule a vote on his reappointment to run the central bank for another four years.
Contact Stephens Washington Bureau Chief Steve Tetreault at stetreault@stephensmedia.com or 202-783-1760.