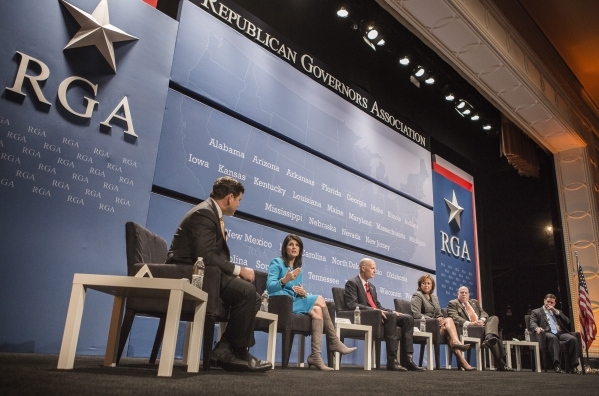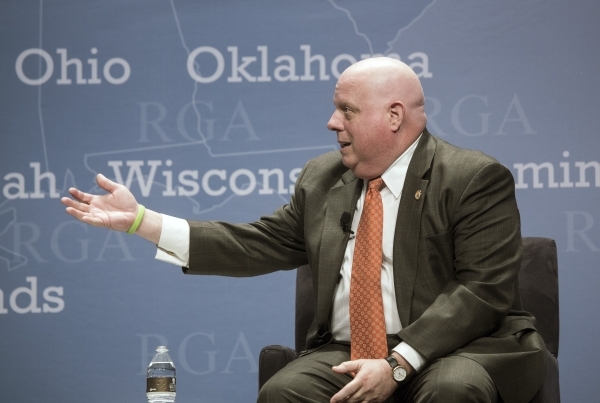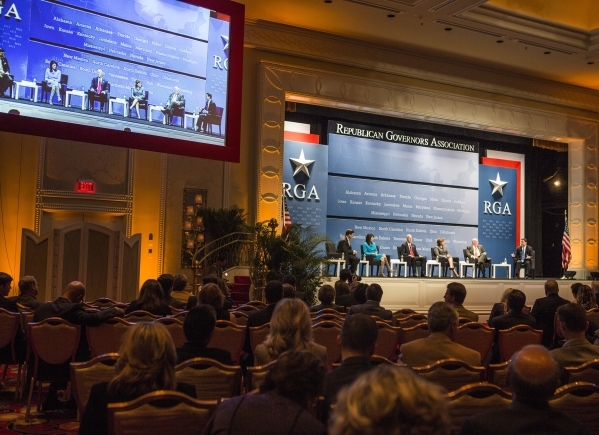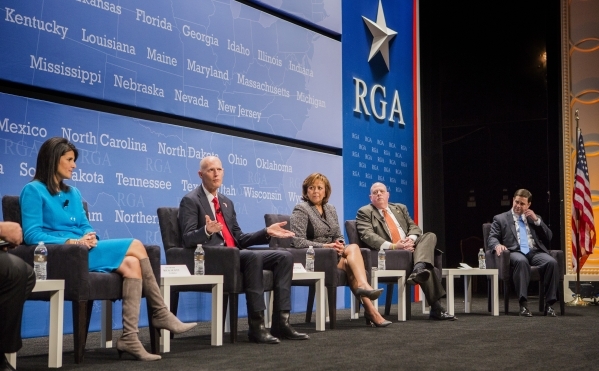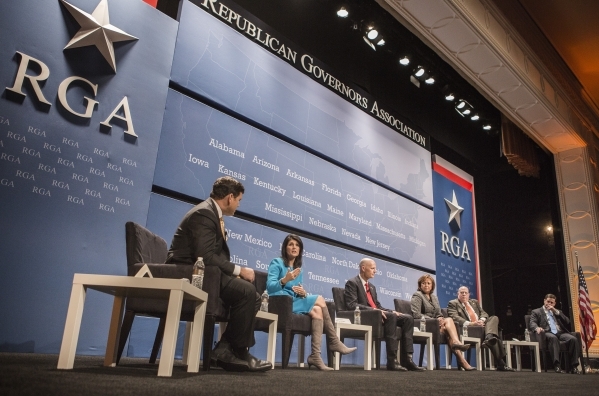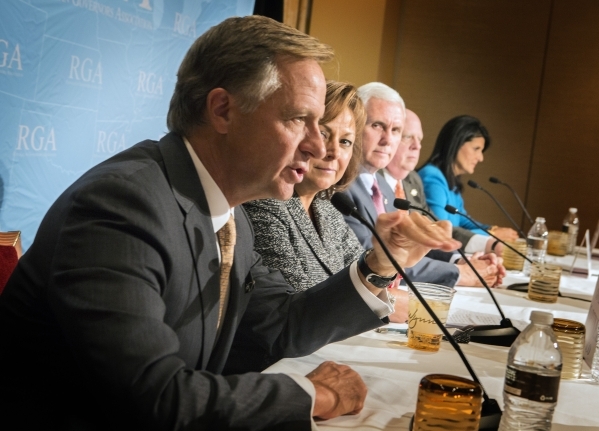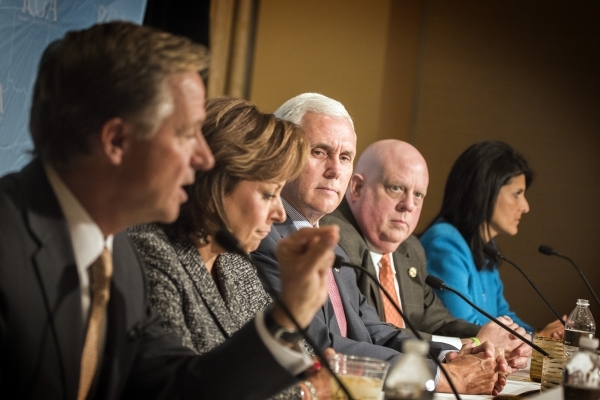 Republican governors gathered for a conference in Las Vegas sharply defended the need to suspend bringing Syrian refugees into the U.S. in the wake of last week's terrorist attacks in Paris.
The position puts them and Republicans in Congress at odds with President Barack Obama, who has threatened to veto a bill aimed at putting more screening requirements in place for Syrian refugees.
In Nevada, Republican Gov. Brian Sandoval has called on Obama to not send more Syrian refugees to the state until a review is completed that looks at background checks and eligibility procedures.
Five governors at the annual Republican Governors Association conference at the Encore Hotel met with reporters Wednesday: Bill Haslam of Tennessee, Susana Martinez of New Mexico, Mike Pence of Indiana, Larry Hogan of Maryland and Nikki Haley of South Carolina.
The governors stressed their states are welcoming of refugees, but security is paramount.
"This isn't about saying we're against the refugee program," said Haley. "Our problem is we don't have any information on the refugees coming out of Syria. We have no background to check."
Pence said that as governor he has "no higher obligation" than the safety and security of his state's residents. He said he hopes the administration will "join a growing bipartisan chorus" and reconsider its veto threat.
Haslam said governors want to be part of finding a solution.
"We want to be part of the process," he said. "We do have a history of welcoming people. This is not about Republican governors saying no."
Martinez said the nation must be safe as well as compassionate.
"This isn't a game. This is the security of all Americans," she said. "The reality is there is no one in Syria that is going to give anyone in the United States any information that we can rely on."
The U.S. has 31 Republican governors and another on the way in Kentucky's governor-elect Matt Bevin.
The conference, which continues Thursday, is being attended by about 300 people, including 26 GOP governors.
Contact Ben Botkin at bbotkin@reviewjournal.com or 702-387-2904. Find him on Twitter: @BenBotkin1