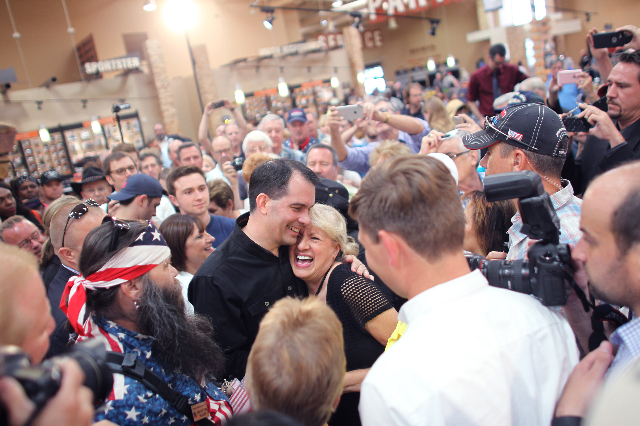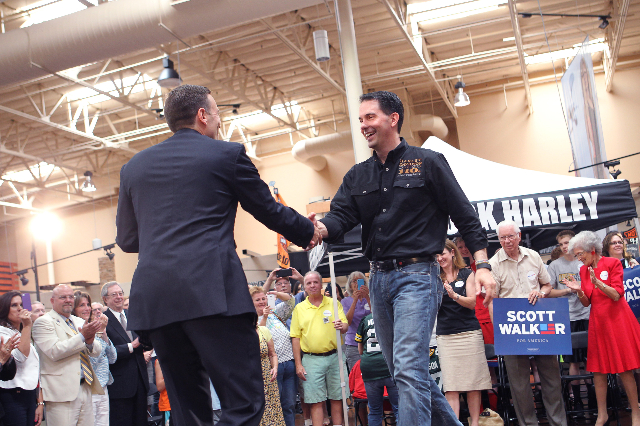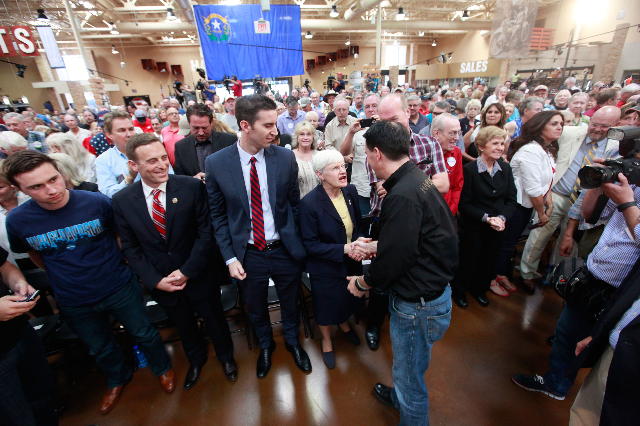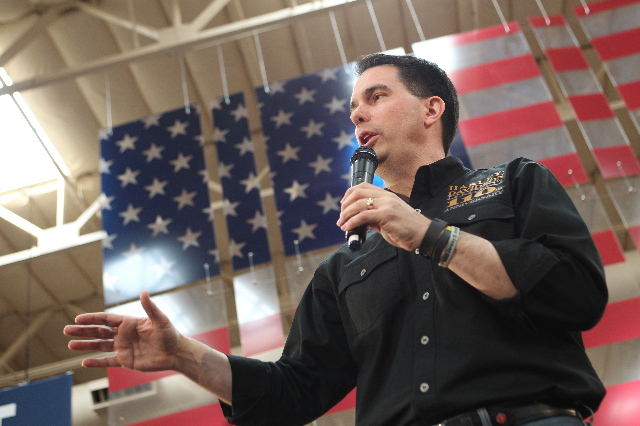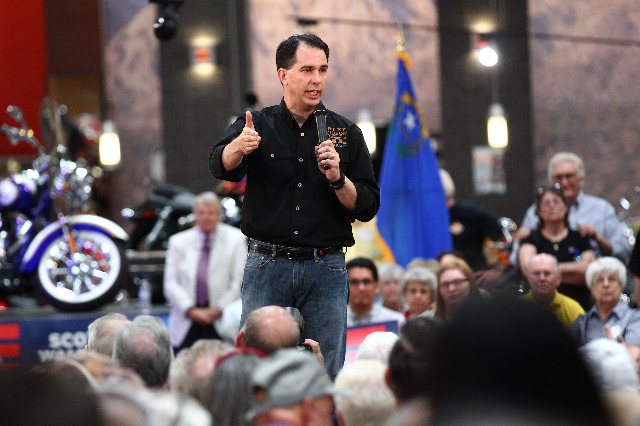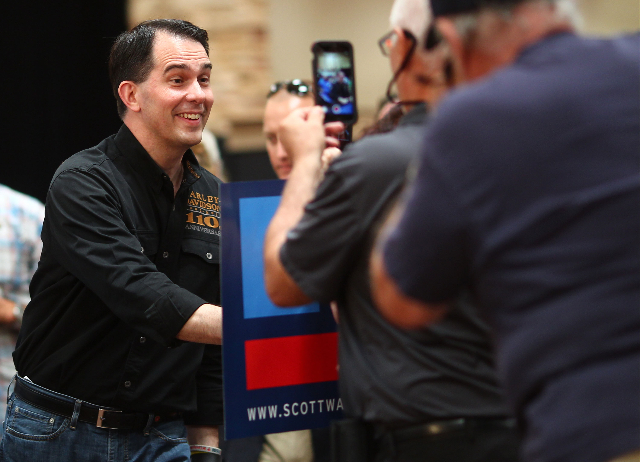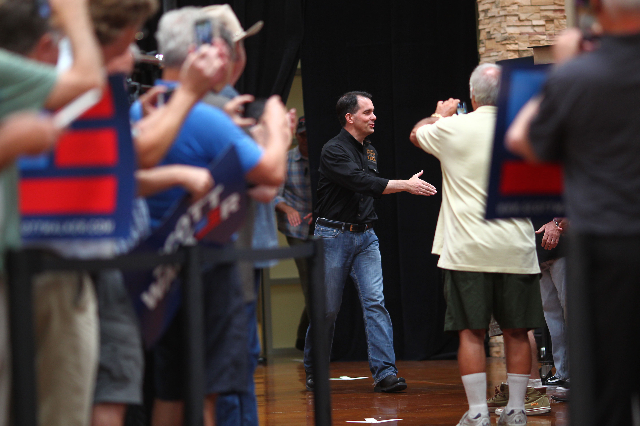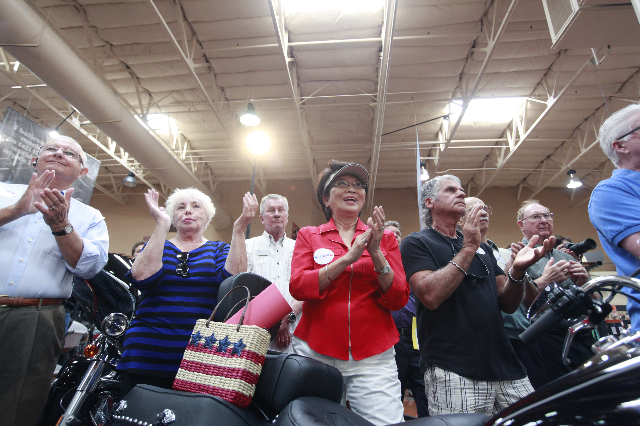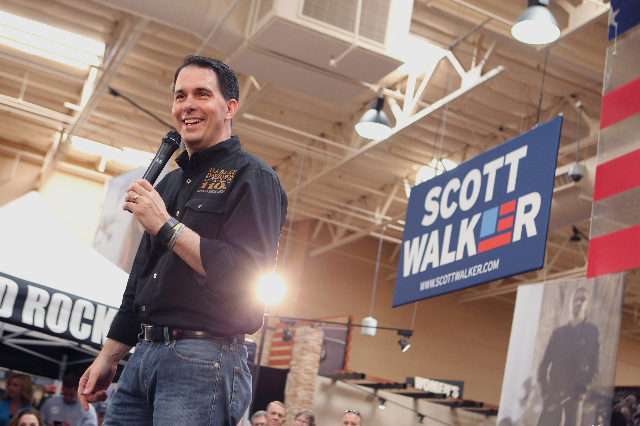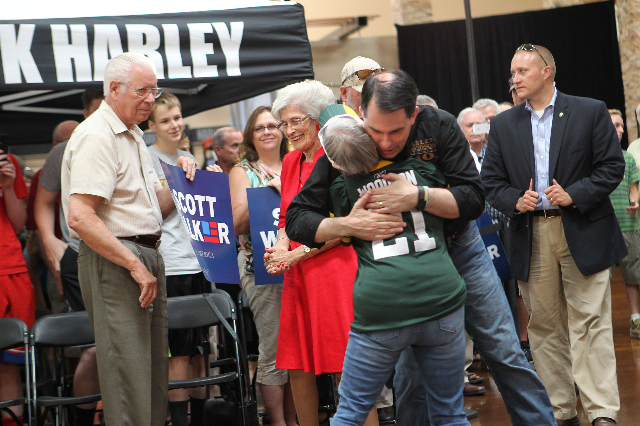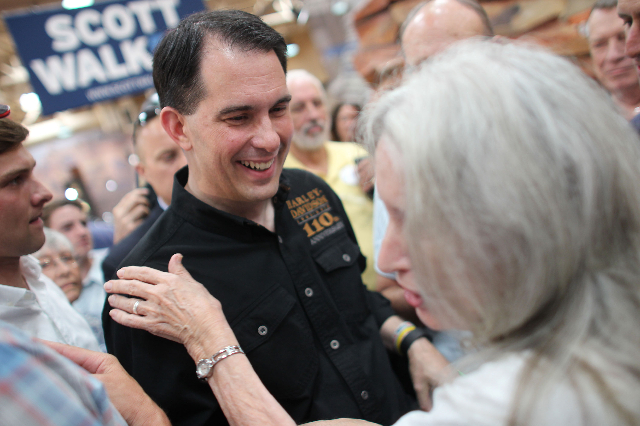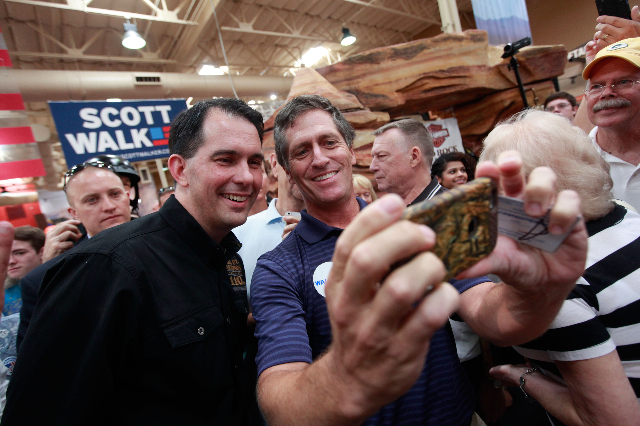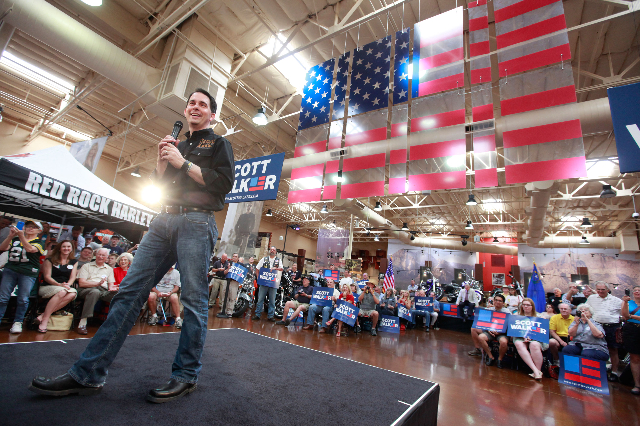 Republican presidential candidate Scott Walker came to Las Vegas on Tuesday, where he made it clear he's running on his record of fighting unions and cutting taxes as governor of Wisconsin, a state that typically leans Democrat.
"We can move this country in the right direction," Walker told a crowd at the Red Rock Harley-Davidson dealership. "We just need new fresh leadership."
It's Walker's first campaign stop since he announced Monday he's in the race.
As Wisconsin governor, Walker championed policies that curbed the bargaining abilities of public-sector unions. Spurred by those changes, anti-Walker activists launched a campaign to recall him that failed in 2012. The issue is now a selling point on the campaign trail.
Nevada Attorney General Adam Laxalt, when introducing Walker, said he's the "only governor in American history to survive a recall."
Walker spoke about his record as governor, which includes slashing taxes by $2 billion, expanding school choice, and requiring enrollment in a job training program and drug tests for welfare recipients.
"We need to be for a pro-growth economic plan that allows individuals and families to earn and save their piece of the American dream," Walker said.
He said if the U.S. lowers the tax rate, a broader base of people will be able to participate in the economy and pay taxes.
"I believe you all can spend your money far better than the federal government," Walker said.
If elected president, Walker vowed to put "crippling economic sanctions on Iran."
The National Democratic Party put out a press release after Walker's announcement, criticizing a comment in which Walker called the minimum wage one of the left's "lame ideas."
Walker told reporters afterward that he's focused on policies that can increase wages and will let others talk about how low wages should be.
Several dozen protesters with the Culinary Workers Union Local 226 protested along the street outside.
Geoconda Arguello Kline, secretary treasurer of the union, which has 55,000 members in Nevada, told reporters the group is concerned about how Walker's policies would hurt middle-class workers. When a reporter pointed out Walker said he wants wages to increase — not decrease — she discounted that.
"I don't believe that when you are attacking unions," she said.
Walker next heads to Charleston, S.C., as part of a swing through early voting states. The Nevada caucuses are in February.
This is a developing story. Check back for updates.
Contact Ben Botkin at bbotkin@reviewjournal.com or 702-387-2904. Find him on Twitter: @BenBotkin1.