GOP says Yucca site a solution
December 25, 2008 - 10:00 pm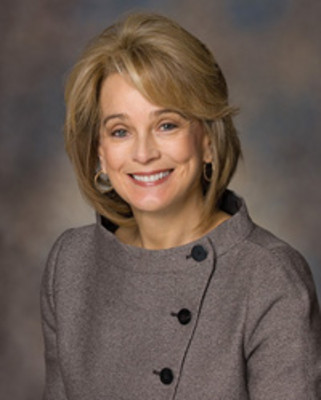 WASHINGTON — Fresh from their tour of Yucca Mountain earlier this month, Republican Party leaders are turning up the volume on their calls for Nevadans to reconsider the proposed nuclear waste site as a possible salve for the state's budget woes.
At the same time, they are stepping up pressure on Sen. Harry Reid as Yucca's No. 1 foe to show whether he has the muscle to shut down the project once and for all.
Republican state Chairwoman Sue Lowden led 60 members of the party's Central Committee on the Dec. 12 tour of Yucca Mountain, about 100 miles northwest of Las Vegas.
She wrote in her blog Monday that after hearing a presentation from project Director Ward Sproat, she thinks the program will be difficult to kill.
Sproat and other supporters argue that to pull the plug, Congress has to repeal or amend the 1982 Nuclear Waste Policy Act, which authorized a repository and led to the targeting of Yucca Mountain. Judging from test votes taken in recent years, little appetite exists in the House of Representatives to abandon the site.
If Yucca Mountain cannot be killed, Nevada could find itself with nuclear waste and no benefits "we might be able to negotiate for if we would only come to the table," Lowden said.
On the same day, Clark County Republican Party Chairman Bernie Zadrowski said in an e-mail to party members there should be more debate and questions asked about Yucca Mountain and possible benefits "before the gavel is swung."
"Can we even trust that (Reid) has Nevada's best interest at heart by prematurely declaring the project dead?" Zadrowski said. "What if it isn't dead, and we get caught blindsided without these important questions being answered?"
"Over the years we've heard Sen. Reid talk about killing the Yucca Mountain Project," Lowden wrote. "But what we haven't heard is Sen. Reid's plan to introduce, pass and have President Obama sign a bill to repeal the NWPA. Why not?"
"With that in mind, I urge Sen. Reid to immediately propose repealing the Nuclear Waste Policy Act," Lowden wrote. "As Senate Majority Leader, Sen. Reid clearly has the power to place such a vote at the head of the calendar when Congress reconvenes after President Obama is inaugurated."
"As the second most powerful Democrat in the country — with a Democrat in the White House, Democrat control of the U.S. Senate and Democrat control of the U.S. House of Representatives — if such a repeal is unsuccessful, what will that tell us? It will tell us it's time for Gov. Jim Gibbons to appoint a negotiator."
Reid has been credited by supporters and blamed by opponents for stalling the repository for years by routinely cutting millions of dollars from the Energy Department's annual budgets.
Barack Obama and every other Democrat who ran for president pledged to oppose the project in part because Reid arranged for Nevada to become an early stop in the party's caucus schedule.
As a Senate leader, Reid has bottled up bills that would advance the project, and Democrats who lead energy and environment committees routinely defer to him on anything having to do with Yucca Mountain.
As far as ending the project outright, Reid does have a strategy but is not about to share it with Lowden or anyone else, his spokesman Jon Summers said Tuesday.
"Senator Reid has already started working with Obama and (Energy Secretary-designate Steven) Chu on a plan to kill the dump," Summers said. "However, we're not going to publicize a step-by-step strategy."
Regarding Lowden's call for Nevadans to re-examine Yucca Mountain, "Ms. Lowden would be well-served to do some homework on this issue rather than repeating talking points from the dump's supporters," Summers said.
"If Yucca Mountain was such a good idea and there were actually benefits to negotiate, why aren't other states fighting to take it away from us?"
Political analysts are scratching their heads as to why Republicans appear to be attaching themselves to Yucca Mountain when public opinion polls continue to show majorities of Nevadans do not want it.
Mark Peplowski, who teaches at the College of Southern Nevada, said it appears the GOP is trying out a possible campaign issue for 2010, when Reid is up for re-election and is going to be a major Republican target.
If Reid cannot deliver Yucca's head on a platter, he could be made the fall guy who Republicans will argue deprived the state of millions of dollars in possible benefits, according to that line of thinking.
"It is abundantly clear they are trying to set up some issues to help whoever runs against Harry in 2010," Peplowski said. "They are trying to find some Nevada issues that are going to reinvigorate the red base. I don't know what else they have got right now."
But, Peplowski added, "As strong as public opinion is against Yucca Mountain, I don't know how they can hope to drive public opinion away from Harry on this unless they can somehow prove that Harry has been asleep at the wheel. And that will be difficult to do given that Harry has managed to cut back funding even against a Republican (pro-Yucca) administration."
Contact Stephens Washington Bureau Chief Steve Tetreault at stetreault@stephensmedia.com or 202-783-1760.