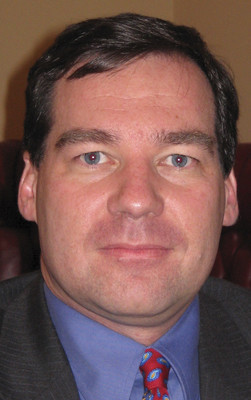 CARSON CITY — If having to deal with a special legislative session Friday was not enough, Gov. Jim Gibbons also announced a major shake-up of senior members of his staff.
Gibbons said Chief of Staff Mike Dayton will leave his position July 18 to return to the private sector, while Dianne Cornwall, chief operating officer, will become director of the Department of Business and Industry.
Both Dayton and Cornwall had worked for Gibbons since he was a member of Congress. Dayton served as his chief of staff in Washington for six years and ran his 1996 campaign for Congress. Cornwall, a former Washoe County commissioner, was his district representative for nearly three years.
The governor announced his General Counsel Josh Hicks will become the new chief of staff, while Mendy Elliott, now director of business and industry, will become deputy chief of staff.
Press Secretary Ben Kieckhefer will become communications director, while Nick Vander Poel, director of boards and commissions, leaves the governor's office to become program director at the Nevada Commission on Economic Development.
There have been calls for Dayton's departure in Republican circles for weeks, in part because of the plunge in the governor's popularity brought on by the economic downturn and allegations that infidelity was the reason for his seeking a divorce from his wife, former Assemblywoman Dawn Gibbons.
A Review-Journal poll earlier this month showed only 21 percent of respondents felt Gibbons was doing a good or excellent job as governor.
In addition, there have been reports that Cornwall and Dayton had clashed over their leadership roles in Gibbons' administration.
Cornwall had been deputy chief of staff, working under Dayton, until earlier this year when Gibbons named her chief operating officer, a position co-equal to chief of staff.
Gibbons praised both Dayton and Cornwall in a prepared statement. "Mike has been a loyal, trusted and dedicated chief of staff," Gibbons said. "He has a strong passion for public policy issues, and I am confident that he will have a great career when he returns to the private sector."
As for Cornwall, Gibbons said she is "an incredibly talented leader and manager, and she will be a perfect fit for the Department of Business and Industry."
"Working for the Governor of any state is a high-stress job that requires just about everything a person has to give," Gibbons said. "I fully respect the demands this type of work puts on people, which is why turnover is a normal part of any administration."
They are not the only administrators to leave the governor's administration.
Department of Public Safety Director Phil Galeoto resigned in February under allegations he mishandled an investigation into a theft of drugs and guns from an evidence vault.
Parole and Probation Director John Gonska left in March, soon after a legislative audit found a lack of proper supervision of sex offenders. Gonska had told legislators the problem could have been alleviated if he could have filled 50 vacant positions.
Contact Capital Bureau Chief Ed Vogel at evogel@reviewjournal.com or 775-687-3901.