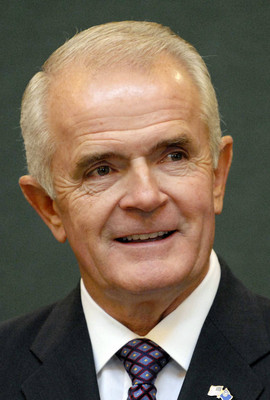 CARSON CITY — A state lawyer representing Gov. Jim Gibbons said Wednesday that the governor won't fight a judge's order to release six e-mails sought by the Reno Gazette-Journal.
Jim Spencer, chief of staff for the attorney general's office, said in a court document that the six e-mails had been reviewed and the governor decided to go along with the order to release them.
Carson City District Judge Todd Russell previously denied the newspaper's request for access to other e-mail records, holding that most of the correspondence is confidential under Nevada law.
But Russell told Gibbons to release six of 104 e-mails reviewed in private by a court master. That person, Dave Nielsen, said the rest were personal, of a nonpublic "transitory nature" or privileged.
The Reno Gazette-Journal filed suit against the Gibbons administration in October after his general counsel denied the paper's public records request for access to six months of e-mail correspondence between Gibbons and 10 individuals.