Governor's accuser responds to request to halt collection of evidence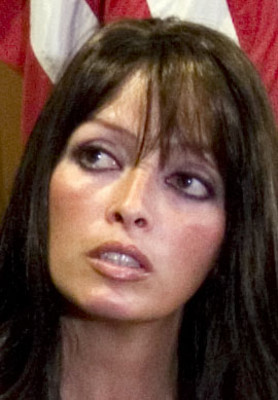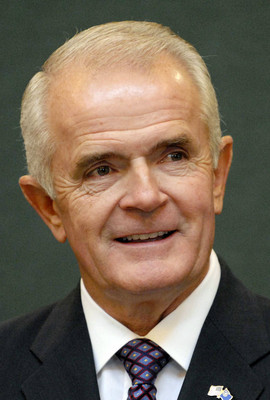 Chrissy Mazzeo, the woman who claimed she was assaulted by Jim Gibbons weeks before his 2006 election as governor, has fired back against Gibbons' request to halt the collection of further evidence in her federal lawsuit against him.
The lawsuit, filed by Mazzeo last year, accuses Gibbons and others of violating the former cocktail waitress's constitutional rights.
Along with Gibbons, campaign consultant Sig Rogich, former Clark County Sheriff Bill Young, lawyer Don Campbell and alleged go-between Pennie Mossett-Puhek, described as Mazzeo's "ex-best-friend," are named in the suit.
In addition to Gibbons' request that the court stay discovery in the suit, Young, Campbell, Mossett-Puhek and the Metropolitan Police Department have filed requests that the lawsuit be dismissed on legal grounds.
In a response filed Monday, Mazzeo lawyer Robert Kossack says the governor has not produced any evidence to support his claims that the suit has no merit and that he is too busy as governor to deal with it.
In addition, Kossack argues, the public has an urgent interest in seeing the truth come out before the evidence disappears.
"Gibbons' present Motion … should be denied because of the public importance of resolving the truth of the allegations, because the evidence is getting stale, because Gibbons has not shown sufficient cause for such a stay having offered no evidence in support of any of his contentions," the new motion states.
The rest of the 22-page motion is devoted mainly to reiterating Mazzeo's allegations that Gibbons shoved her against a wall of a parking garage and threatened her. The incident occurred outside McCormick & Schmick's restaurant on Flamingo Road on the night of Oct. 13, 2006. Mazzeo says Gibbons then conspired with influential cronies to cover it up.
Las Vegas police investigated the alleged assault and found there was not enough evidence to bring criminal charges.
Mazzeo's version of those events is colorfully summarized in the motion: "Gibbons wrongfully thought himself too debonair for his fantasized charms to be ignored by Wynn Las Vegas cocktail waitress Chrissy Mazzeo."
Rogich, though aptly described in the suit as a "king maker," was a consultant to Gibbons' campaign, not the campaign manager.
A hearing on the motions in the case has been set for later this month in federal court in Las Vegas.
Review-Journal writer David Kihara contributed to this report. Contact reporter Molly Ball at mball@reviewjournal.com or 702-387-2919.