Greg Maddux still man of few words
December 11, 2008 - 10:00 pm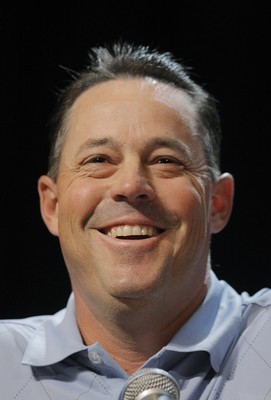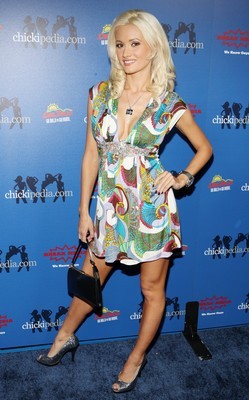 Future Hall of Fame pitcher Greg Maddux took the same approach to public speaking as he did with hitters: Make it short and sweet.
He gave reporters a few more sound bites Monday, but that was only because he was announcing his retirement.
One of his shortest speeches was about five years ago, when Maddux and his brother, Mike, were inducted into the Southern Nevada Sports Hall of Fame.
Maddux's friend, Jack Sheehan, recalled their telephone conversation shortly before the event.
"Greg called and asked if I would do the honor of his introduction because, he said, 'I want you to go long because I'm going to go short.' "
Sheehan, a prominent local author, delivered a 10-to-15 minute introduction and turned it over to Maddux.
"He stood up and quickly thanked his Valley High baseball coach, Roger Fairless (who also was inducted that year), and his family; and then while everyone was hanging on what Greg would say next, he just kind of scanned the crowd and said, 'It's been a long program, and I can tell that a lot of you guys have to take a leak, so we'll just wrap it right there.' "
OVERACHIEVERS
In a year of grim economic news, there are some positive local stories.
The Hard Rock Hotel has landed among Advertising Age's 50 Top Brands of the Year.
"Morgans Hotel Group says it's spending more than $1 billion to upgrade the legendary Hard Rock Hotel & Casino Las Vegas. Now it's up to VP-Marketing Phil Shalala to make that bet pay off," according to the article.
Cable channel TruTV is airing (10 p.m. Tuesdays) one of Shalala's "most successful innovations, the notorious Rehab Sunday pool parties. Rehab generates its own revenue stream — $6 million in 2007" and flirted with a 20 percent increase this year.
At Hooters Hotel, mentalist Gerry McCambridge is taking on more shows while downsizing is rampant. With comedian Bobby Slayton's show dark for December, McCambridge is doing two shows a night until Jan. 7.
McCambridge has been building momentum for some time. Since arriving at Hooters in June, he's gone from three nights, to four, then five and now six.
He had a similar challenge when he arrived at the Rampart Casino in Summerlin 31/2 years ago.
"They signed me to a three-week contract which lasted 49 weeks," McCambridge said.
THE SCENE AND HEARD
In April, when Hugh Hefner was filming birthday party footage at the Palms for "The Girls Next Door," rumors were flying that all was not harmonious in the hutch.
Now the Internet's abuzz that Hef may have had something going with Ukraine beauty Dasha Astafieva, the 55th anniversary Playmate. She'll sign issues at 2 p.m. Saturday at the Palms before joining Carmen Electra for the Playboy Club party. Electra will be a Bunny dealer.
Hef's ex, Holly Madison, isn't missing many chances to promote boyfriend Criss Angel — or tweak her ex. She was spotted this week on a flight from Las Vegas to Los Angeles wearing Angel's signature sweatshirt.
Viewers of "Girls Next Door 5" have noticed her wearing the same style of sweatshirt.
Angel's signature black handkerchief appeared in a scene with Madison's red 1957 Corvette in a photo shoot for the 55th anniversary edition.
Hell hath no fury. …?
SIGHTINGS
Staff from XS nightclub at Encore and Tryst at Wynn Las Vegas, showing up Wednesday at the KLUC-FM, 98.5, toy drive site with a record $32,000 in goods. … UFC champ Frank Mir and wife Jennifer renewing their vows on their wedding anniversary Wednesday with family members at the Little Church of the West. … New York Yankees captain Derek Jeter, dining with friends Tuesday at N9NE Steakhouse (Palms). … Chicago Cubs manager Lou Pinella, at Joe's Seafood, Prime Steak & Stone Crab (Forum Shops) on Tuesday. Near Pinella, New York Mets manager Jerry Manuel, having dinner with general manager Omar Minaya and other execs. Also at Joe's: entertainment producer David Saltz, who has produced Super Bowl half-time shows and pop stars.
THE PUNCH LINE
"I'm not going to lie. I feel like a huge chin has been lifted off of my shoulders." — Jimmy Kimmel, referring to word that Jay Leno will host a nightly variety show on NBC once he leaves "The Tonight Show."
Norm Clarke can be reached at (702) 383-0244 or norm@reviewjournal.com. Find additional sightings and more online at www.normclarke.com.