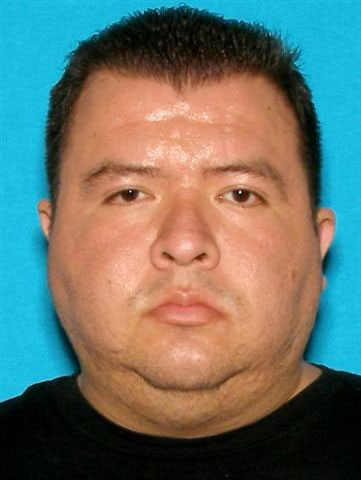 CARSON CITY — A gunman with mental problems shot and killed four people, including three Nevada National Guard soldiers, and wounded seven other people at a restaurant in the capital city Tuesday morning, the Carson City sheriff's office said.
He then shot himself and died two hours later at Carson Tahoe Regional Medical Center, authorities said.
Sheriff Kenny Furlong identified the shooter as 32-year-old Eduardo Sencion, a Carson City resident who was born in Mexico and had a U.S. passport.
"We don't have a motive yet," Furlong said.
Historian and ex-state Archivist Guy Rocha called it the worst shooting in Carson City's history.
Among the dead were three members of the Nevada Army National Guard, two men and one woman. Two were dressed in uniform. The wounded included two Guard soldiers, a man and a woman.
Both Furlong and Mike West, an FBI agent and the bureau's supervisor in Reno, said Sencion was not part of a terrorist operation.
"We see no nexus to terrorism," West said.
He said authorities are continuing to investigate whether there is a link between Sencion and the five National Guard soldiers who were shot.
The shooting spree occurred five days before the 10th anniversary of the terrorist attacks on the World Trade Center and the Pentagon, during a time of heightened security at U.S. military and government installations around the world.
Four of Tuesday's victims have serious injuries, Furlong said. Three others were shot in the arms or legs and are expected to recover.
Furlong said he has no evidence that Sencion knew any of the people in the restaurant where the shooting occurred, including the Guard soldiers, the employees and the victims.
The sheriff said the man fired at IHOP customers about 9 a.m. with an "automatic weapon" similar to an AK-47 assault rifle .
He said Sencion drove up in a blue minivan with a yellow "Support Our Troops" sticker on the back, got out, charged through the front doors of the restaurant and opened fire on a table where the Guard soldiers were sitting.
During the spree, he shot 11 people in addition to himself, including a woman who was next to a motorcycle outside the restaurant. He also sprayed bullets at buildings while turning in a circle and then shot himself in the head. His death brought the death toll to five.
In the minivan, police said, they found a pistol and a rifle that had not been used in the shooting. They found one empty ammunition clip and two partially filled ones near Sencion's body outside the restaurant, on the south end of Carson Street, a stretch of U.S. Highway 395.
Furlong said Sencion was the only shooter and had no criminal history or prior service in the military. He was not married, and police don't think he had children.
The sheriff said Sencion's family told police he had mental problems but was not acting strangely earlier Tuesday.
Furlong didn't elaborate on what the family had said about Sencion's mental problems. He said that based on the shooter's history of mental illness, it would have been illegal for him to have a firearm. Authorities are investigating how he obtained the weapons.
Sencion's family owns Mi Pueblo Markets in South Lake Tahoe, Calif., where he worked. Calls to that business were not answered.
Until they were removed Tuesday afternoon, one man's body lay just outside the IHOP, and two bodies were inside the restaurant. Authorities were expected to release their names Wednesday.
Police were looking for bullet holes in the Fandango casino across the street.
All five National Guard members involved in the shooting, including the three who were killed, were eating breakfast at the restaurant, which is about four miles from the Nevada Guard's headquarters complex.
Gigi Leetzow, an Allstate Insurance agent whose office is near the restaurant, said she heard shots being fired Tuesday morning.
"It sounded like a machine gun," Leetzow said. "It was going off for a long time. Then there was a second round of firing, and then it stopped.
"A kid ran up and hid behind the pillar in front of my store. He seemed petrified. I called 911 and locked my door."
Leetzow said she thinks the "kid," who is in his 20s, was a host at the IHOP.
Sandy Bowers, a maintenance worker at the shopping center that includes the IHOP, said she was driving to the restaurant when she heard what sounded like machine gun fire.
"All these people suddenly began running out and ducking," Bowers said. "We see this kind of stuff in other places, not here in Carson City."
The shooting shocked some who knew Sencion, including Joe Laub, his lawyer in a January 2009 bankruptcy filing, who called it an "aberration of his character."
"He's a gentle, kind man who was very helpful to friends and family," Laub said. "I couldn't venture to guess what would cause him to do something as horrible as this."
Sgt. 1st Class Cameron Anderson of Reno, a 31-year-old Guard member, said: "You go a whole tour in Afghanistan, and no one is shot. And you go to IHOP and several are shot."
He added: "It's a shock. I came to work today and had no idea I'd be driving the chaplain here (to the hospital)."
Another Guard member, 33-year-old Spc. Lee Amato, said he didn't know the victims' names but expected they were people he knew.
"It's hard to believe something like this would happen to really good people," Amato said. "It's like a hole, something taken away. It's mind-boggling and hard to comprehend."
Records from the U.S. Bankruptcy Court in Sacramento, Calif., show that Sencion filed for Chapter 7 bankruptcy in January 2009 with a final decree issued in May of that year. He listed more than $42,000 in outstanding debts for a car, credit cards and medical expenses.
He also used an alias, Eduardo Perez Gonzalez, and listed three vehicles as personal property, including a 1995 Ford Clubwagon that was registered to his brother "for insurance purposes only," according to the court papers.
Under the category for firearms and sports equipment, he listed no weapons, only a Sportscraft treadmill.
Nevada Highway Patrol trooper Chuck Allen said extra security measures were put in place after the shooting on state and military buildings in Northern Nevada as a safety precaution.
Shootings with multiple victims are rare in the capital, a city with about 55,000 residents.
In Southern Nevada, Nellis Air Force Base was at an increased security level Tuesday but not because of the Carson City shooting.
Nellis heightened its force protection level from Alpha to Bravo over the weekend at the direction of higher headquarters, a base spokesman said.
Gov. Brian Sandoval issued a statement late Tuesday saying the shooting appeared to be an "isolated incident."
He urged Nevadans to focus their thoughts and prayers on the victims and their families.
Review-Journal writers Brian Haynes and Benjamin Spillman and The Associated Press contributed to this report. Contact Capital Bureau Chief Ed Vogel at evogel@reviewjournal.com or 775-687-2901 and reporter Keith Rogers at krogers@reviewjournal.com or 702-383-0308.
911 calls in IHOP shooting in Carson City
Warning: due to extreme nature of incident, content may be upsetting.
AC_FL_RunContent( 'type','application/x-shockwave-flash','data','https://www.reviewjournal.com/media/audio/mp3small','FlashVars','MFILE=https://www.reviewjournal.com/media/audio/ihop911_001.mp3&MSTART=no','width','135′,'height','30','movie','https://www.reviewjournal.com/media/audio/mp3small','classid','clsid: D27CDB6E-AE6D-11cf-96B8-444553540000′,'codebase','http://download.macromedia.com/pub/shockwave/cabs/flash/swflash.cab#version=8,0,0,0′ ); //end AC code
AC_FL_RunContent( 'type','application/x-shockwave-flash','data','https://www.reviewjournal.com/media/audio/mp3small','FlashVars','MFILE=https://www.reviewjournal.com/media/audio/ihop911_002.mp3&MSTART=no','width','135′,'height','30','movie','https://www.reviewjournal.com/media/audio/mp3small','classid','clsid: D27CDB6E-AE6D-11cf-96B8-444553540000′,'codebase','http://download.macromedia.com/pub/shockwave/cabs/flash/swflash.cab#version=8,0,0,0′ ); //end AC code