Happy birthday, Nevada: 'Battle Born' state fought its way to 150
October 31, 2014 - 12:01 am
Updated October 31, 2018 - 8:46 am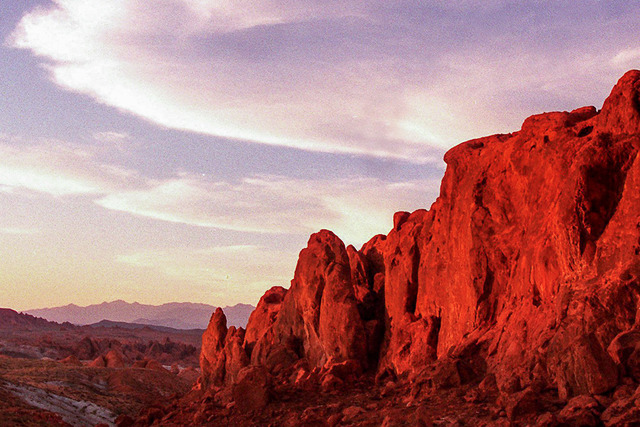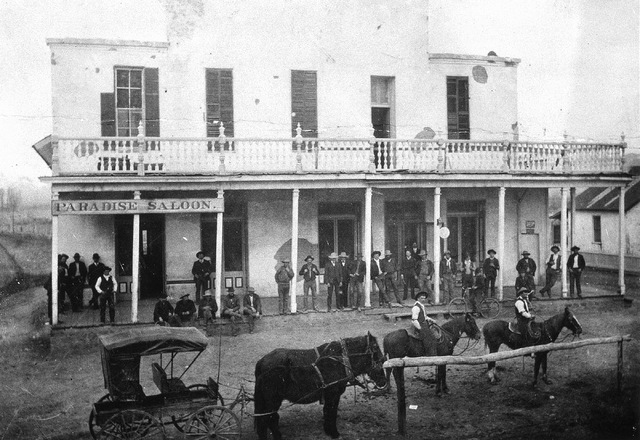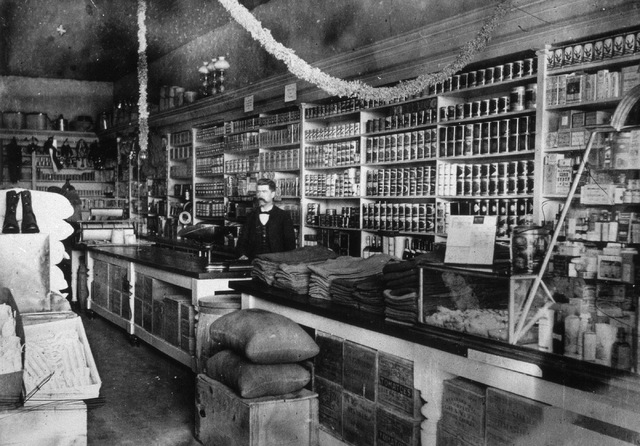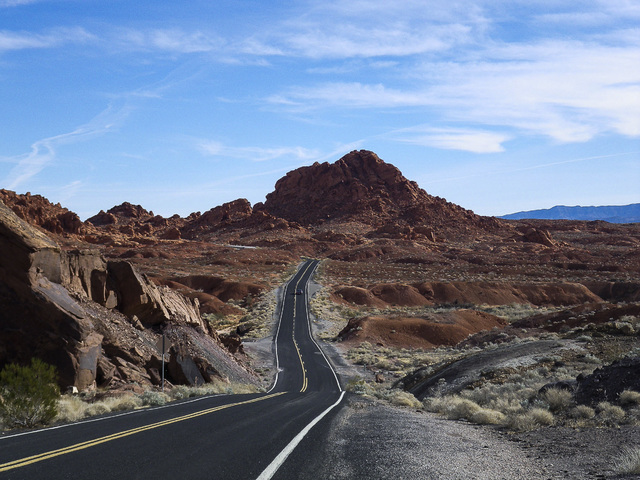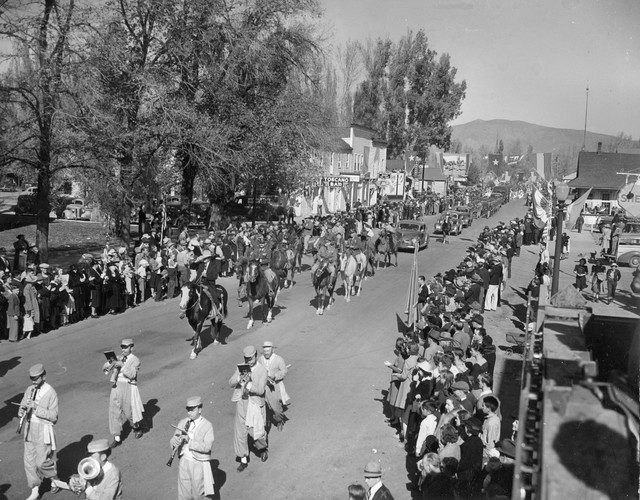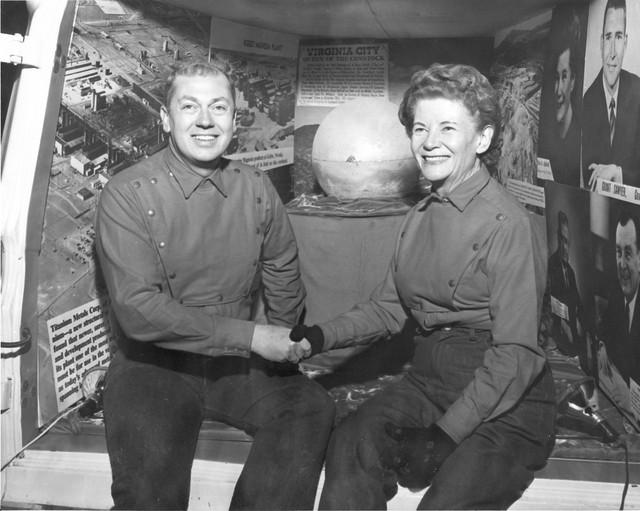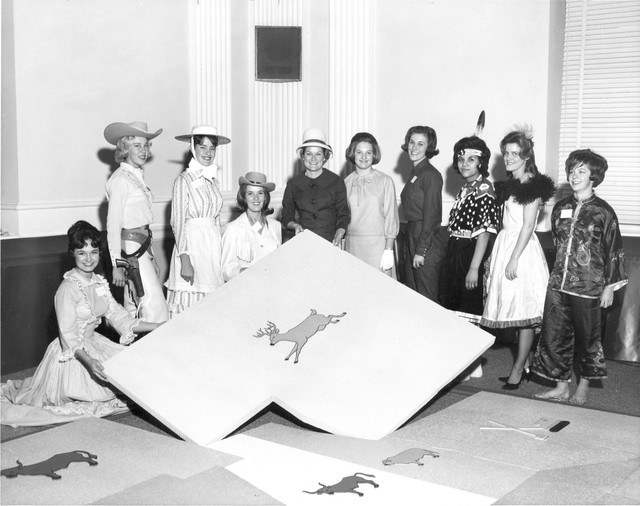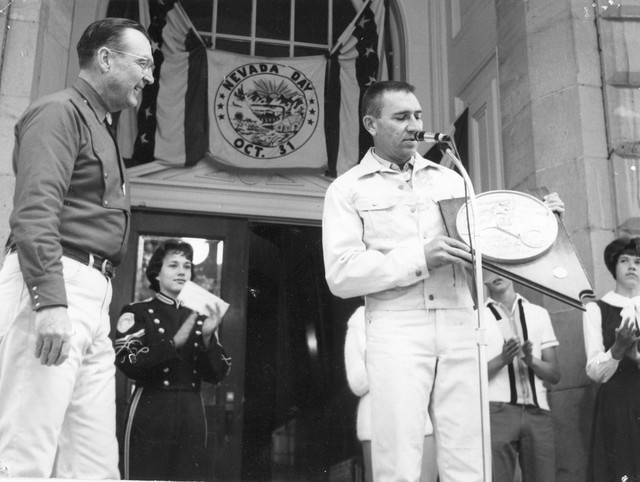 Editor's Note: This story marks the end of Nevada 150, the Review-Journal's yearlong series highlighting the people, places and things that make up the history of the state.
It's called the "Battle Born" state, but the battle was all but over by the time Nevada won its star 150 years ago today.
Less than a month after the admission parties and parades in the newly minted Silver State, Gen. William T. Sherman's Army of Georgia launched its "March to the Sea." By Christmas, Union troops held the port city of Savannah. By spring, Nevadans had something else to celebrate: the end of the Civil War.
But there was plenty more fighting ahead for residents of the 36th state. Simply carving out a living in such a landscape proved to be a battle in itself.
"It was always a struggle in Nevada," said former Sen. Richard Bryan, an avid student of Silver State history.
The state nearly didn't make it to its 50th birthday. To survive, Nevada had to get creative.
A LAND OF 150 STORIES
Around this time last year, the Review-Journal set out to chronicle the Silver State in a series of stories — several of them a week — leading up to the sesquicentennial.
We drilled down into Nevada's geology. We traveled to its famous attractions and hidden gems. We revisited its landmark events.
We profiled every county and introduced you to nearly all of its official emblems, from the state artifact to the state tree. (Sorry, official state tartan; maybe in another 50 years.)
We got to know some of Nevada's towering figures and colorful characters. We sought out the state on film, television and in literature. We went to war, got quickie divorces and then explored the brothel business.
We even dissected the word Nevada itself and how some of you still can't seem to say it right.
Along the way we missed some stuff, maybe a whole bunch of stuff. And eventually, perhaps inevitably, we ran out of time. It's a big state, after all, and 150 years is a long time.
Even so, we covered a lot of territory in the past year, and you can read it all at www.reviewjournal.com/nevada-150.
This story is there, too. It's the 150th story in the series.
STATEHOOD FOR A 'ROTTEN BOROUGH'
President Abraham Lincoln was looking for political allies when he tapped Nevada for statehood in early 1864, just three years after it was cleaved from Utah to become its own territory. Nevada was home to fewer than 40,000 people at the time, but Lincoln thought he might need more electoral votes and more friendly faces in Congress to win re-election and push through the 13th Amendment, ending slavery.
As Bryan put it, Nevada was sped into service after "a very short gestation period from territory to state," but at least it seemed to be headed in the right direction. Thanks to the mining boom on the Comstock, the population — small as it was — more than doubled during the brief existence of the Nevada Territory.
When statehood arrived, it was welcomed with a mix of parties and political maneuvering, as Nevadans rushed to pick the slate of officials who would represent them at home and in Washington.
"There were a lot of people waving flags, and there were parades in most of the towns and cities," state archivist Jeff Kintop said.
By the time of the state's first official census in 1870, the population had grown to more than 42,000. By 1880, it had surged past 62,000.
Then mining stocks crashed and production slumped on the Comstock, and Nevada faced its first real crisis.
By the end of the 19th century, the population had sagged to pre-1870 levels, prompting a few calls to strip the state of its status, Kintop said. Both the Chicago Tribune and The Forum, a well-known national magazine at the time, openly questioned Nevada's right to statehood.
In an 1893 broadside against William Stewart, then the senior senator from Virginia City, the Tribune described his constituency as "the alleged state and really rotten borough of Nevada," a reference to sparsely populated areas in early 19th century Britain that wielded undue influence in Parliament.
"The Nevada fellows are not in debt for the reason they have nothing to mortgage except their nearly played-out silver mines, and capitalists are not fond of lending money on more holes in the ground containing little besides air and water," the Tribune wrote.
BREAKING THE BOOM-BUST CYCLE
It would take another major gold and silver discovery in the early 1900s, this time in central Nevada, to swing the state back toward prosperity. During the first 10 years of the 20th century, Nevada's population nearly doubled to almost 82,000, and major cities bloomed, if briefly, in places such as Tonopah, Goldfield and Rhyolite.
The 50th anniversary of statehood was greeted in 1914 with several days of celebration, including an hourslong pageant in Reno, where actors dressed as characters from Nevada history told the story of the state and everything leading up to it, starting with the arrival of the Spanish in the New World.
There was also a parade, a costume ball and a football game, among other events. "This was a big to-do," Kintop said, one perhaps tinged with a sense of relief. "We survived our first 50 years, and things looked promising again."
But the ore wouldn't last, and neither would the optimism. Within just a few years of the semicentennial, the Silver State found itself in decline once again.
By the 1920 census, the population had shrunk to 77,407, about one-third the size of Wyoming, the nation's second- least populated state at the time.
Eventually, Bryan said, state leaders had to address the central problem clouding Nevada's future: "When the mines played out, what the hell else was there to do? What else is there?"
In an isolated, arid state with little potential for agriculture, no ports and no major rivers to carry its goods to market, the options were limited. But if Nevada couldn't offer people a reason to stay, maybe it could persuade them to drop by for a visit.
Bryan said the state's move to legalize taboo activities such as gambling, boxing and easy divorce marked the beginnings of the tourism economy that sustains Nevada today. It also signaled a new mission for Nevada — one, Bryan said, that continues to this day with the state's deal to land Tesla: "The quest to broaden the base."
A SOUTHERN-STYLE CENTENNIAL
After decades of dominance by the north, Nevada's fortunes began to tilt south — and away from the mining industry — with the construction of Hoover Dam. The Depression-era project gave a boost to the sleepy railroad town of Las Vegas, and water and power from the finished dam allowed industry to bloom in Southern Nevada during World War II.
Advances in refrigeration and air conditioning made desert life "tolerable," Kintop said. The advent of commercial air travel and the Interstate Highway System made it easier for tourists to get to Las Vegas and gamble away a bit of their postwar prosperity.
There would be more mining booms, most notably in the hills near Ely and along the Carlin trend, but the busts would never be felt as sharply as they once were.
Census records document the shift. It took until the 1930s for Nevada's population to reach 100,000. By the 1960s, it topped 300,000, with Clark overtaking Washoe as the state's population center.
"From 1960 on it wasn't even close," Kintop said. The south left the north in the dust after that."
The centennial celebration of 1964 reflected the changing landscape.
Kintop said it was a yearlong affair with events in every county and marketing that bordered on the ridiculous. Colt made an official Nevada centennial pistol, Winchester a rifle, Stetson a hat, Oldsmobile a Cutlass. There were centennial Levi jeans and Old Grand-Dad whiskey in Nevada-shaped bottles. The state even recruited its own celebrity pitchmen, from the cast of "Bonanza" to the headliners on the young Strip. Comedian Jack Benny helped cut and serve a giant birthday cake shaped like the state.
There was even enough licensing money left over after the festivities to seed a new state office with $25,000 in start-up funds: the Archives and Records Division, now known as the State Archives, Kintop's employer.
STILL ON THE RANGE
By the 1970s, Nevada had achieved a pair of milestones: Its population surpassed 500,000, and it no longer ranked as the least-populated state in the lower 48.
The decades since have seen more downturns, more tough times — 9/11, the collapse of the housing market, the Great Recession — but the growth has gone on: 1 million Nevadans by the 1980s, 2 million by 2000, an estimated 2.8 million today, good enough for 34th place in population among the 50 states.
It has been a struggle to get here, but it has been a struggle worth having. Just ask Fred Stewart, whose family has been ranching in the same Nevada valley since 1864.
"It's amazing how far we've come," he said. "I'm very proud of how far we've come as a state."
Stewart's great-grandfather was Fredrick William Stock, a German immigrant who arrived in the United States in 1853 and later headed west to California, his mind filled with money.
"He had gold fever. He was going to make his fortune," Stewart said.
What Stock found instead was Paradise with a capital P.
After striking out in the Sierra, Stock and a business partner bought some wagons and began hauling freight between California and Idaho, a journey so long and treacherous they could only make about three trips in a year. When trouble with hostile Indians in Oregon pushed their wagon route south, Stock discovered Nevada's Paradise Valley, and his traveling days were over.
The 160-acre ranch he homesteaded there in 1864 would grow to become one of the largest in Humboldt County, as Stock and his descendants bought out other valley residents who gave up and got out.
As Stewart put it, Nevada is "kind of a marginal state," and living off the land isn't easy. "You have to embrace what Mother Nature gives you," he said. "We've certainly made the best of what we have."
Today, the Stewarts' Ninety-Six Ranch, so named for their numeric brand, takes in 14,000 acres of private property and another 250,000 acres of federal grazing allotments. All that land supports a herd of about 700 cattle.
"It takes a lot of country to run a cow. There's just not that much private land in Nevada," Stewart said.
So, in addition to drought, disease and predators, the Stewarts have to worry about things such as regulations, their relationship with federal range managers and whether the sage grouse will be listed. Although the Ninety-Six Ranch has been around since "before there was a U.S. Forest Service or a BLM," Stewart said it probably wouldn't survive without access to forage on public land.
Despite the challenges, Stewart and his wife, Kris, said they wouldn't trade the ranching life in Nevada's wide open spaces for anything. "It's still the sort of place where you can ride for the better part of a day and never run into a fence," he said.
In August, the Stewarts celebrated the 150th anniversary of the ranch 500 miles northwest of Las Vegas with a huge party featuring about 800 guests and at least that many steaks.
If their 16-year-old daughter, Patrice, gets her way, the Ninety-Six Ranch will still be in the family when Nevada's bicentennial rolls around.
"She is one of those rare kids who knew exactly what she wanted to do by the age of 8 or 9," Stewart said. "She wants to be a rancher."
Contact Henry Brean at hbrean@reviewjournal.com or 702-383-0350. Follow @RefriedBrean on Twitter.

Celebrating the Silver State