Hasselhoff leaving 'The Producers'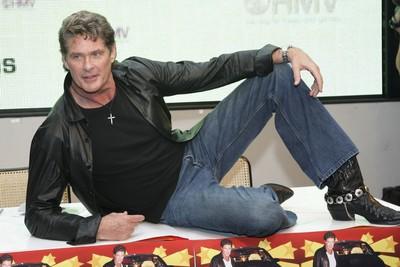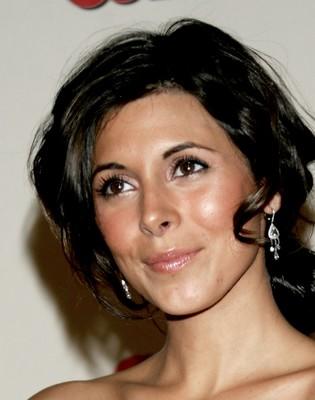 David Hasselhoff will be leaving the Las Vegas version of "The Producers" on May 6, his publicist confirmed Monday.
"Unfortunately, because of NBC's 'America's Got Talent' taping schedule, he cannot extend," Judy Katz said in an e-mail.
"The producers were hoping something could be worked out, but the tape schedule for 'AGT' is too heavy for him and it would be impossible for him to keep flying back and forth," she said.
Hasselhoff brought extra oomph to the Mel Brooks show as cross-dressing gay director Roger DeBris.
TELEPHONE FAUX PAS
Solveig Thorsrud's public relations company, The Firm, indirectly played a key role in one of Donald Trump's most dramatic boardroom bloodlettings on "The Apprentice."
It came during Sunday's episode, which featured the six finalists, in teams of two, competing for the best marketing campaign for Trump's Las Vegas towers.
The team of Kristine and Nicole, instead of running the sales office number in their brochure, ran a number that appeared on the Trump Web site.
"What's this 9933 number?" roared Trump. He ordered that the number be called.
The number was for The Firm, which has been handling Trump's local public relations.
A red-faced Kristine was fired.
WYRICK GOES PUBLIC
Add Las Vegas illusionist Steve Wyrick to the list of those going public with sordid details about their trysts with Anna Nicole Smith.
Until now, Wyrick had only hinted that a frisky Smith moved quickly after he levitated her during his show at the Aladdin over New Year's weekend two years ago.
He tells Star, the tabloid magazine, that a frisky Smith not only got carried away backstage, with their reality show microphones still on, but they had rough sex two hours later in his suite.
They got together another five times after that, Wyrick told Star.
"She always wanted to play rough," Wyrick was quoted.
I asked Wyrick's local PR company, Preferred PR, if he was standing by his quotes in the Star article. His rep, Cynthia M. Salarizadeh, who circulated the Star story to local media, said "yes."
SIGHTINGS
Britney Spears, in a black wig and oversized sunglasses, at Nobu (Hard Rock Hotel) on Monday night. … Jamie-Lynn Sigler, attending "Love" (Mirage) on Sunday, the night of "The Sopranos" season premiere. … Brad Garrett, at the Little White Wedding Chapel on Saturday, walking bride/contest winner Denisha Campbell down the aisle at her wedding. He was promoting "Til Death," the Fox TV series in which he stars. … Michelle Rodriguez of "Lost," dancing with friends at Table No. 1 at Ivan Kane's Forty Deuce (Mandalay Bay) on Saturday night. … Rapper Xzibit, dining at N9NE steakhouse (Palms) for the third consecutive night. … The first name of Diana Ross' daughter Chudney was misspelled here Monday.
THE PUNCH LINE
"If the jokes don't seem as good today, the Jewish writers are off for Passover. The Christian writers are off for Good Friday, so the entire monologue is written by Muslim extremists." — Jay Leno
Norm Clarke can be reached at 383-0244 or norm@reviewjournal.com. Find additional sightings and more online at www.normclarke.com.
NORM CLARKEMORE COLUMNS