Health District: Norovirus caused dozens to be sickened
December 2, 2013 - 2:32 pm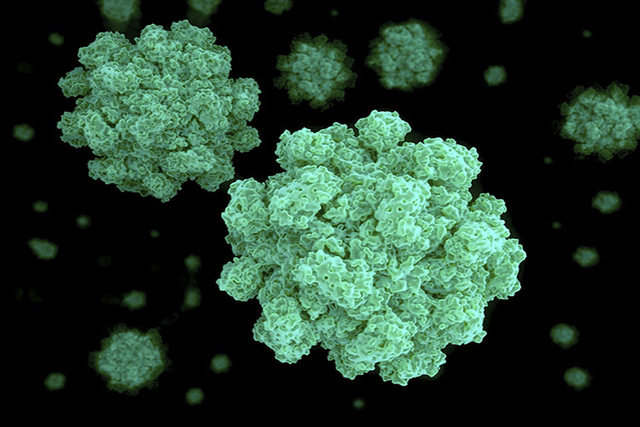 Two cases of norovirus were confirmed by the Southern Nevada Health District Monday after more than a dozen sick people — many of them children — were taken to hospitals over the weekend.
Jennifer Sizemore, public information manager for the health district, said two of the laboratory stool samples came back positive.
The virus can't be fought with antibiotics and just has to run its course. In the meantime, Sizemore said, it's important to stay at home to avoid infecting anyone else.
"If you are sick, it is very contagious," she said.
The virus was suspected Friday after more than a dozen children and a half dozen adults got sick at the Rio. They were in town for a football tournament.
Contact reporter Annalise Porter at aporter@reviewjournal.com or 702-383-0391.
CDC RECOMMENDS:
Protect yourself from norovirus with these tips from the Centers for Disease Control.
— Wash your hands often
— Rinse fruits and vegetables
— Cook shellfish thoroughly
— Clean surfaces and wash laundry
— When you're sick, don't prepare food or care for others
www.cdc.gov/norovirus/about/overview.html