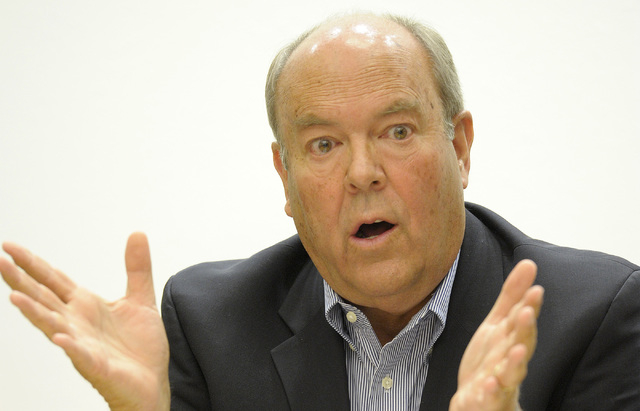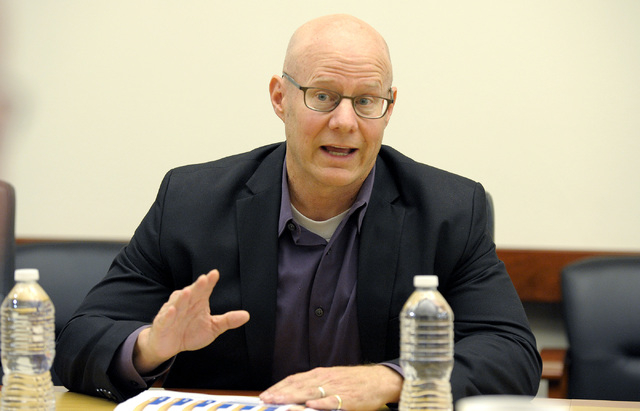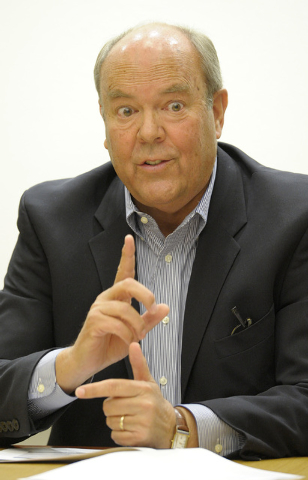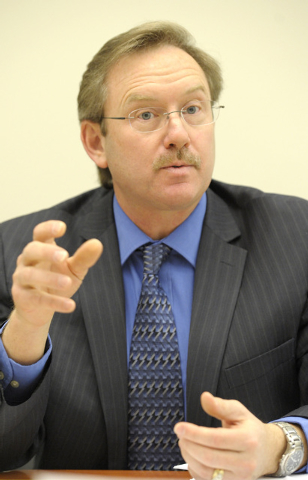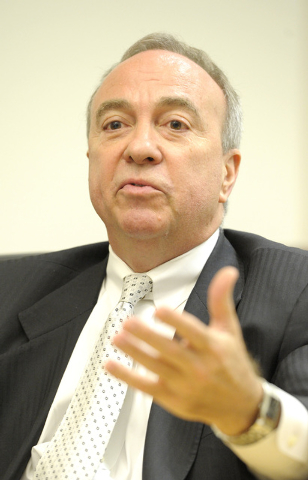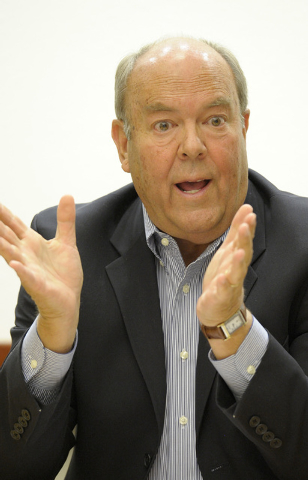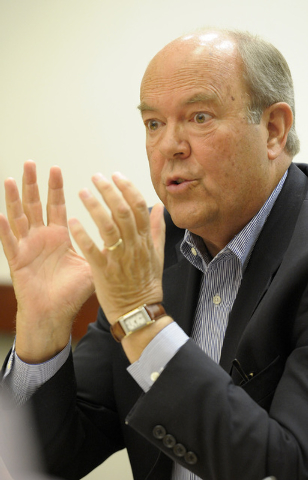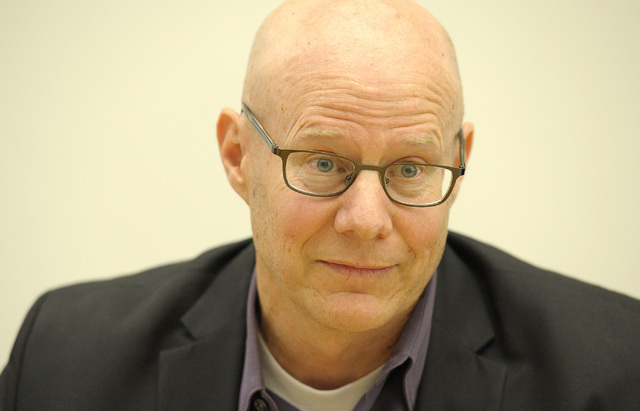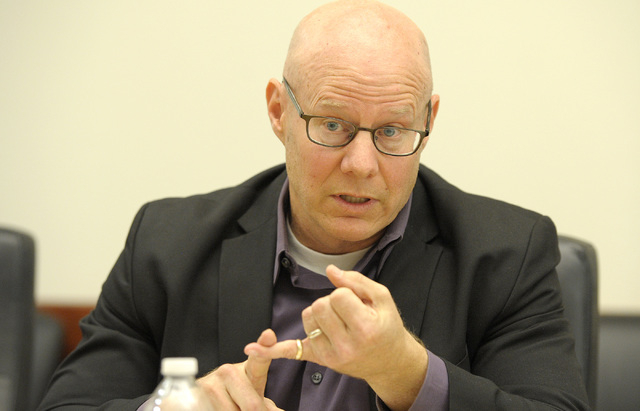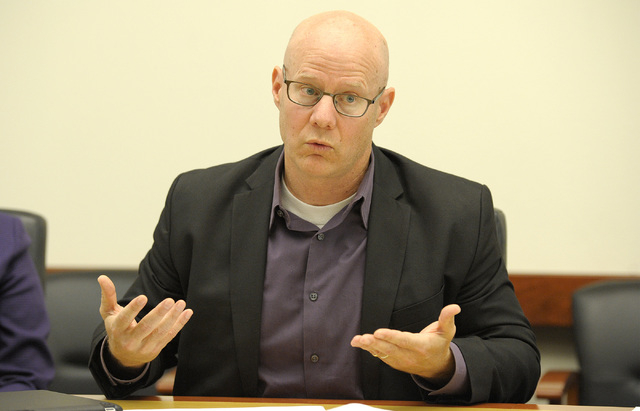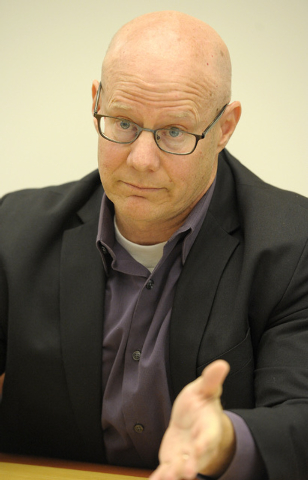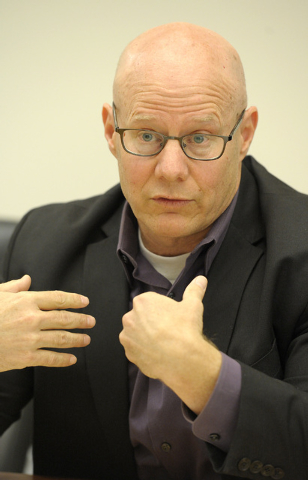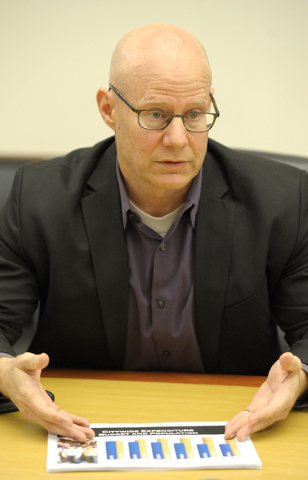 Henderson hasn't decided when to put a property tax increase on the ballot, but has determined any new money would go to capital improvements, not employee pay, City Manager Jacob Snow said Thursday.
Snow added that the city must cut spending more before asking residents to pay more taxes.
"We think we need to demonstrate we have better control over our fiscal affairs," Snow said in a wide-ranging interview with the Las Vegas Review-Journal's editorial board.
Snow recently asked departments to trim $5 million from the city budget. These cuts are beyond the City Council's approval May 6 of service cuts and fee increases in parks and recreation operations expected to add nearly $2 million to the city's bottom line.
The spending cuts and a ballot measure to raise residential property taxes by as much as 20 cents per $100 of assessed value were recommended by a Special Budget Ad Hoc Committee in February. Henderson's property tax is currently 71 cents, lower than Las Vegas ($1.06) and North Las Vegas ($1.16).
Snow said the earliest the city could ask for a tax increase would be the 2015 municipal election. He said the size of the proposal is still being discussed, but there seems to be little community support for a full 20 cents in a single year.
Snow said the city has cut $127 million since 2009, and has cancelled construction projects and maintenance, cut 240 jobs and streamlined vacation and sick pay.
Councilman John Marz also said the city must cut more.
"There are more things we need to do in the city to get our fiscal house in order before we go out and ask the voters for an increase," Marz told the editorial board.
Richard Derrick, the city's chief financial officer, said future savings "will be a little more controversial" than "back-of-the-house" cuts already made.
"We tried to make them as invisible as possible to the community," Derrick said. "Things that wouldn't really touch the community. It became clear that anything we cut going forward is going to impact the community."
Snow said state law would allow tax revenue to be designated to the city's capital fund, rather than use for employee pay and benefits covered by the operating budget. Capital items include streets, traffic signals, storm sewers, vehicles, parks and trails maintenance, computers and other items. The city projects a $17 million annual shortfall in such infrastructure spending during the next 10 years.
Snow said passing a tax increase will be tough, noting the 2013 defeat of a 2-cent tax increase for the Henderson District Public Libraries, and rejection of a 21-cent property tax proposal by the Clark County School District.
But the city has a different story to tell residents, he said.
"Everybody who lives (in Henderson) benefits from the services we provide every day," Snow said. "It really is a question of, 'Do you like the quality of life in Henderson?' And if you do, would you be willing to pay a little bit more to keep that?'"
The city cannot legally use taxpayer resources to promote the ballot question, so it would be up to business leaders or community groups to push it, Snow said.
Marz said ongoing discussions are "democracy at its best," but some of services residents now have will be lost without a tax increase.
"(Residents) are going to have the decision of whether you want to maintain the quality of life you have in Henderson or you don't" Marz said. "It's going to be a very simple question."
Contact reporter Arnold M. Knightly at aknightly@reviewjournal.com or 702-477-3882. Follow him on Twitter: @KnightlyGrind