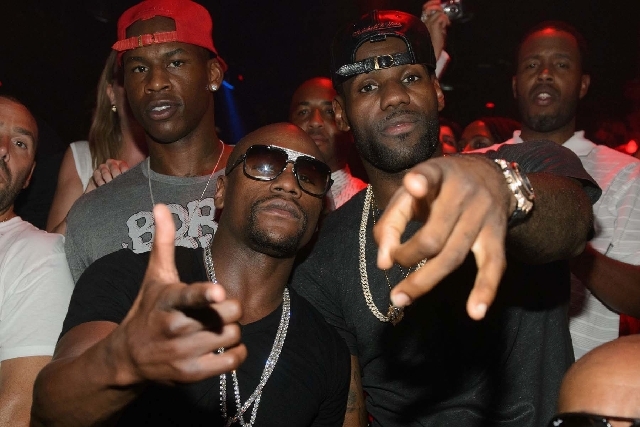 Today, I have a little TV news: Bill Cosby tells me he is resurrecting "Fat Albert." The cartoon will have the same good-hearted cartoon characters — but Fat Albert will lose a few pounds.
"We, for sure, are going to have Albert trimmed but still big," says Cosby, who performs July 19 at Treasure Island.
"Fat Albert" was a pop culture touchstone in the 1970s. It still runs in syndication. And it recently revived media attention with a June DVD release of "Fat Albert and the Cosby Kids: The Complete Series."
Cosby still must persuade executives at a TV network to buy the show.
But he has a show runner/head writer in partner Tom Straw, executive producer of Showtime's "Nurse Jackie," and previous writer of "Night Court," "Grace Under Fire" and the CBS series "Cosby."
Cosby says "Fat Albert's" compassionate characters and signature songs beat baseball games in Saturday TV ratings, and it could do that again.
"I have been touched by so many people (saying they) grew up watching 'Fat Albert' who now have their children — 11, 12, 13 — viewing it and wondering where something like this has been.
"When kids see the old 'Fat Albert' shows, right way it clicks with them: 'This is not like the other shows I'm looking at in the morning.' They really like it."
"Fat Albert" dealt lightheartedly yet earnestly with such issues as lying, bullying and abused children. Above all else, there was friendship plus a few quips. ("You're like school on Sunday: No class.")
"We are going to still do the style of the jokes," Cosby says, "along with solving something, and these guys coming together with their love".
Love? In a kids' cartoon? Who could have thought up such a thing?
IT'S GOOD TO BE THE KING, PART 1
Chris Weidman wore his UFC title belt, after beating Anderson Silva Saturday, at Encore's Surrender nightclub, where he partied with 40 friends at the owners' table, as Jadakiss' song "The Champ is Here" played.
His drink of choice: Vodka cranberry?
He partied with the Miami Heat's Mike Miller and Udonis Haslem.
IT'S GOOD TO BE THE KING, PART 2
Miami Heat MVP LeBron James and Vegas' boxing hero/anti-hero Floyd Mayweather partied all night Saturday at Tao nightclub in The Venetian.
Calling himself "King James," he arrived with the Heat's Juwan Howard and ex-NBA guard Damon Jones.
James and Mayweather took to the floor. Then came confetti and a chariot of women painted gold and championship rings made of icing.
The champs were cheered by fans as well as by athletes at various tables — New England Patriots safety Adrian Wilson, Cleveland Browns cornerback Leon McFadden, Miami Dolphins cornerback Dimitri Patterson and Arizona Cardinals linebacker Karlos Dansby.
Late Sunday, King James was heading to Bellagio's Bank nightclub.
MIDDLE-AGED MEN ON THE BLOCK
Joey McIntyre and New Kids on the Block partied at Caesars' club Pure after playing Saturday to grown-up fans at Mandalay Bay.
Doug Elfman's column appears Mondays, Tuesdays, Thursdays and Saturdays. He also writes for Neon on Fridays. Email him at delfman@reviewjournal.com. He blogs at reviewjournal.com/elfman.