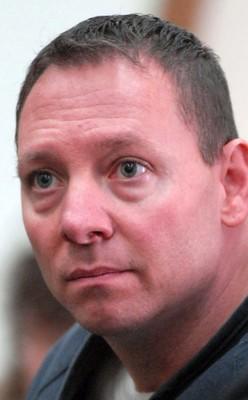 RENO — The attorney for Chaz Higgs has asked the state Supreme Court to overturn Higgs' guilty verdict in the death of his wife, Nevada Controller Kathy Augustine.
David Houston also is seeking a new trial for his client because of a juror's statement that she had a conversation about another case with Family Court Judge Chuck Weller.
But Chief Deputy District Attorney Tom Barb said in his response that although the juror had "a chance meeting in Wingfield Park" with Weller, they did not discuss the Higgs case.
Houston contends the judge in the Higgs trial did not canvass the entire jury to see if the juror's comments about Weller contributed to their guilty verdict, so it's unknown whether the meeting affected the case.
"From this contact, the defendant is trying to weave some sinister desire on the part of the juror or Judge Weller to wrongfully convict Higgs," Barb said.
The juror told a Houston investigator that she told Weller she could not be on a jury in the Darren Mack trial because she already had made up her mind that he was guilty. Mack is charged with killing his estranged wife and shooting and injuring Weller, who was the judge in their divorce case.
Houston said if this juror saw Mack as guilty, she might also have painted Higgs with the same opinion.
The two sides are working with Washoe District Judge Steven Kosach to schedule a hearing on the issue.
A Washoe County jury found Higgs, a critical-care nurse, guilty of murdering Augustine by injecting her with a lethal dose of succinylcholine, a paralyzing drug.
KATHY AUGUSTINE DEATHNews, information