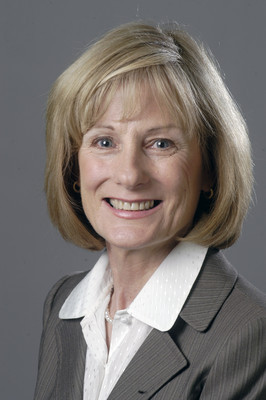 Las Vegas attorney Kris Pickering defeated Washoe County District Judge Deborah Schumacher on Tuesday in the race for a seat on the Nevada Supreme Court.
The two endured a close primary race in which all four candidates appeared to be close to moving to the general election. Tuesday's results were equally close. Pickering led the race by 3 points most of the evening. She ended with 42 percent of the vote, while Schumacher had 39 percent.
Although the final results were not yet in, the Secretary of State's office declared Judge Mark Gibbons the winner against Thomas Christensen, earning a second six-year term in the Supreme Court's Seat D.
Gibbons is a popular justice who received the highest rating of all judges on the court for retention in office, with 86 percent in the 2008 Judicial Performance Evaluation Survey published by the Review-Journal. Gibbons said his priority is to continue efforts to improve public access to the court.
Pickering was 9 points behind Schumacher in a poll last month but improved significantly when the longtime litigator publicized a federal investigation into campaign manager Gary Gray, whom she fired last summer. Pickering said Gray presented her with an unsavory proposal midway through her campaign.
He said that if she recused herself from cases involving Las Vegas eminent domain attorney Laura Fitzsimmons, $200,000 would be funneled into her campaign, Pickering alleged. If she declined to sign a recusal agreement, the money would go to an opponent, Pickering alleged.
Pickering, who contacted authorities, was initially reluctant to discuss the incident and said only that it was in the hands of law enforcement.
She aired a commercial that told the public she reported the incident because she will not stand for political corruption.
The gap between Pickering and Schumacher further narrowed.
Schumacher received $20,000 from Fitzsimmons, whom she said she has never met, but returned the contribution. Two days later, more money from Fitzsimmons appeared in the coffers of Air Schumacher, a political action committee about which Schumacher said she had little information.
Pickering touted herself as a seasoned attorney with experience at the Supreme Court level as a settlement judge.
She tried her first case before the state's high court in 1981 and has litigated in the Supreme Court dozens of times since. Also, she has tried cases before the 9th U.S. Circuit Court of Appeals.
Schumacher has served as a Family Court judge in Washoe County for the past decade. Schumacher emphasized during her entire campaign that her judicial experience made her the more qualified candidate to take over the seat, which was left open when Justice Bill Maupin stepped down.