High roller ways natural for Tiger
December 7, 2009 - 10:00 pm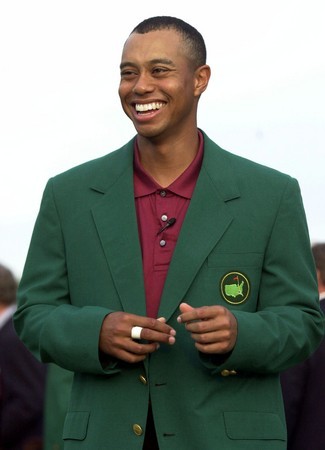 Tiger Woods always loved playing with the big boys.
He was 20 years old when he won his first professional golf tournament, in Las Vegas in 1996.
By his late 20s it was well-known that he lost his amateur status at the gaming tables and nightclubs in Las Vegas.
Based on the number of local female nightclub workers surfacing in the golf star's sex scandal, it would be easy to blame the bright lights of Las Vegas for his straying. But the signs were there well before he became a regular at the MGM Grand's ultra-exclusive Mansion, where high rollers can keep a low profile.
Woods was 20 when he was caught playing blackjack with a fake ID in a riverboat casino in Bettendorf, Iowa, where he was playing in the Quad Cities Open.
"He was playing here (in Las Vegas) right after he got out of Stanford," said a well-known local VIP host. "When he first started, he was at the $100 blackjack tables."
That changed quickly when Woods began gambling with NBA greats and high-stakes gamblers Michael Jordan and Charles Barkley.
"That's when he started stepping it up. He started playing bigger and bigger."
How big?
"Really large. How about I just say Jordan's level?" the VIP host said. "He's definitely firing at Jordan and Barkley's level."
Woods, the richest athlete in the world, hitting the $1 billion mark in career earnings last year, has a $1 million limit at The Mansion, meaning there's an understanding he would play at a $25,000-a-hand level.
"And I'll tell you this, he's a really good blackjack player," winning $1 million in a night several times, the source said.
About five or six years ago, I heard from a Woods friend that Woods, after losing about $300,000 at The Mansion, went to his room to get some sleep before an early-morning flight, only to return and recoup his losses and then some.
On May 2, 2006, I received a tip from an insider that the staff at The Mansion had received word that Woods was in town. Late that night, I received an e-mail update: Woods had left the MGM Grand in a rush.
His father, Earl, died hours later.
About a year later, I got another tip: Woods had showed up late at The Mansion one night with a stunning woman who was not his wife and a male friend. The tipster said it raised a lot of eyebrows. "Are you going to run it?" he said. Probably not, I said. Could be a friend or the other guy's girlfriend.
For the past five years or so, it was not unusual for staffers at Light, the Bellagio hot spot now known as The Bank, to see a lot of women gravitate toward Woods, who often would sit on the top of a banquette, where he stood out.
"When he came in with Jordan and Barkley, they always had girls around them," a former staffer said. "The best-looking girls on staff were given the rest of the night off just to hang out with those guys. They wanted to keep 'em spending money in the club.
"The girls were always getting gifts and big tips from those kind of guys. The girls were workin' it. That's been going on forever in this town, and it's not going to change."
THE SCENE AND HEARD
Friends and family of ailing nightlife personality Tony Verdugo, who has been on dialysis since August after a near-fatal bout with E. coli, are having a fundraiser for him tonight at Jet, in The Mirage.
SIGHTINGS
Hockey great Wayne Gretzky, at the jazz brunch Sunday at the Country Club in Wynn Las Vegas. … New York Yankees slugger Mark Teixeira, at N9NE Steakhouse on Saturday in the Palms.
THE PUNCH LINE
"Of course he is snoring, he was tired. Tiger Woods does everything in bed but sleep." — Jimmy Kimmel, on a neighbor saying the golfer was snoring after he crashed his SUV.
Norm Clarke can be reached at 702-383-0244 or norm@reviewjournal.com. Find additional sightings and more online at www.normclarke.com.