High winds pummel Las Vegas Valley
October 29, 2013 - 9:29 am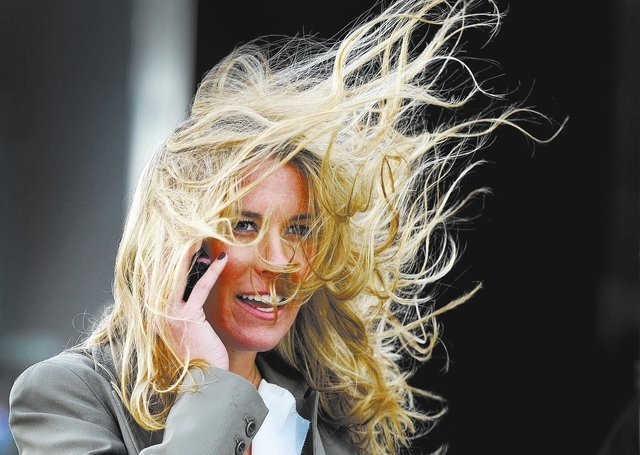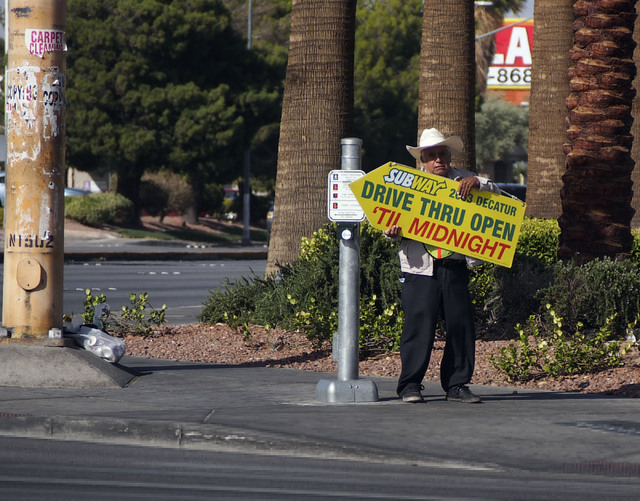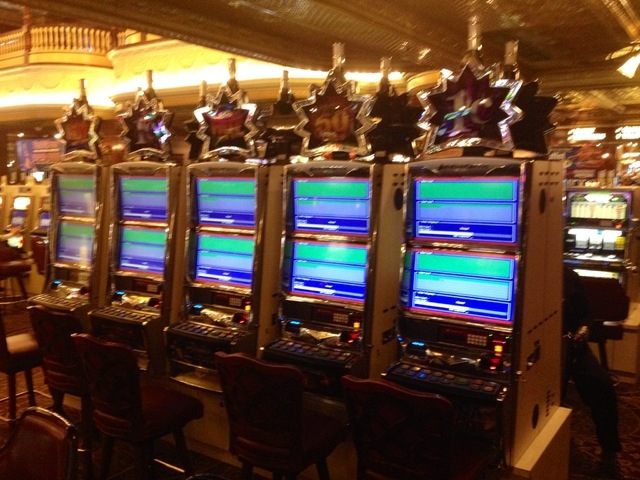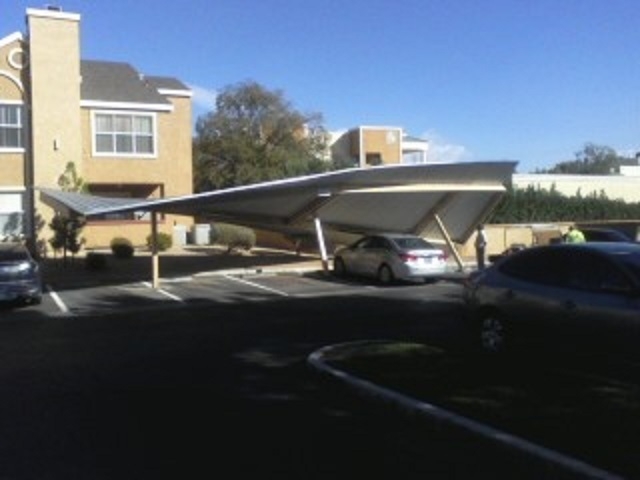 Wind gusts of more than 100 mph blew through the Las Vegas Valley and Spring Mountains on Sunday and Monday, bringing power outages and wind damage with them.
The National Weather Service recorded 70-mph gusts in Kyle Canyon. The strongest was measured at 77 mph, and weather service meteorologist Chris Stumpf said that area had trees and fences blown down.
A spokesman from The Resort on Mount Charleston in Kyle Canyon said the resort's power went out three or four times overnight Sunday.
A 103-mph wind gust was recorded near the Mount Rose ski resort between Tahoe and Reno.
Power outages early Monday morning affected 700 residents near the Fashion Show mall, 650 Indian Springs residents and 70 Goodsprings residents, NV Energy spokesman Mark Severts said.
"Our crews have to drive the length of the line to find the outage," Severts said.
NV Energy confirmed a smaller outage near Flamingo Road and Eastern Avenue affected about 220 people Monday afternoon.
Main Street Station and the Plaza hotel-casino both reported brief outages Monday afternoon too.
The wind came at a good time for the weekend's Life Is Beautiful festival. Spokesman Steve Flynn said the stronger gusts started Sunday just after the last concerts finished and began to subside just as cleanup began.
As of Monday evening, the cleanup schedule was still "right on track," Flynn said.
A dust advisory was in effect Monday, issued by the Clark County's Department of Air Quality. It suggested that children, the elderly and those with respiratory conditions remain indoors. Local construction sites were asked to take precautions to stop the release of more dust into the air.
Meteorologist Ryan Metzger with the National Weather Service said the wind was blowing dust into the air but did not have an adverse effect on visibility at McCarran International Airport.
Winds and gusts up to 30 mph on the south and west sides of the valley continued into Monday afternoon and then started to abate.
This morning was expected to bring light winds of 4 to 8 mph with a high temperature of 62 degrees.
The air quality advisory was set to expire Monday evening with the weather service's wind advisory.
Contact Annalise Porter at aporter@reviewjournal.com or 702-383-0381. Follow @AnnalisePorter on Twitter. Review-Journal writer Wesley Juhl and The Associated Press contributed to this report.