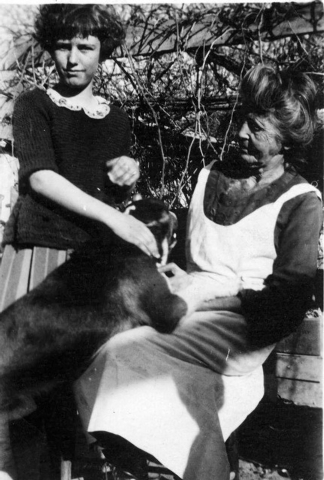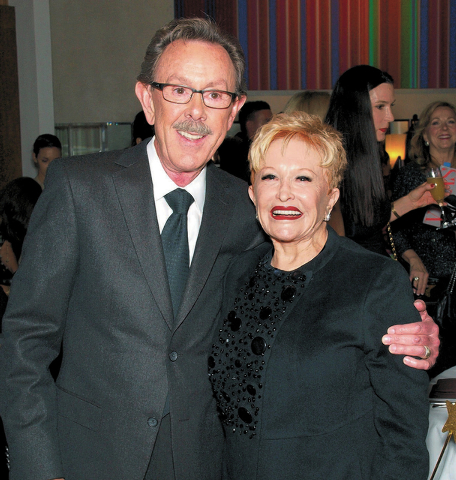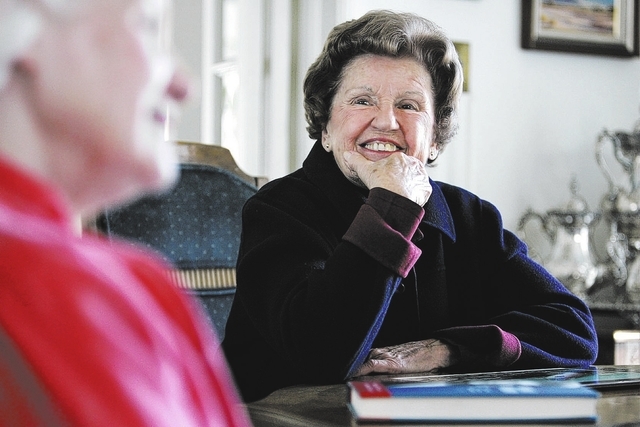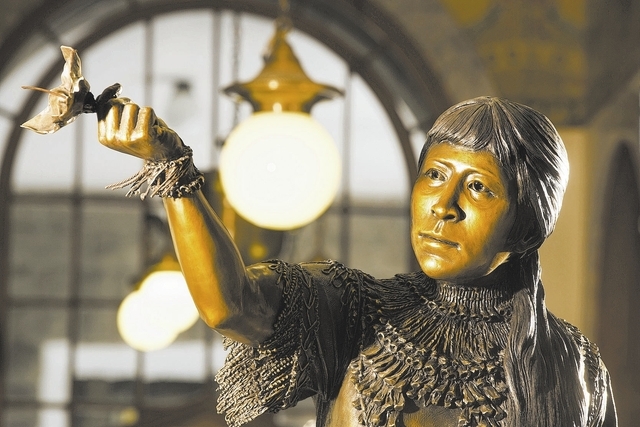 Editor's Note: Nevada 150 is a yearlong series highlighting the people, places and things that make up the history of the state.
Ask author and historian Michael Green to name five historic Nevada women and he'll give you eight. It's difficult to narrow down the greats.
Below is a sampling of women who were integral to the state, Southern Nevada and often both.
Hannah Clapp (1824-1908)
Hannah Clapp was a New York-born schoolteacher who lived in Michigan and California before eventually settling in Carson City.
There she founded the area's first private school, known as the Sierra Seminary, which took off by 1864 and inspired schoolhouse scenes in Mark Twain's "The Adventures of Tom Sawyer."
Clapp was responsible for the first kindergarten in Reno and, when the University of Nevada moved from Elko to Reno in 1887, university President Leroy Brown hired Clapp as the school's first staff member to teach English and oversee the library.
Sarah Winnemucca (1844-1891)
In Nevada's capital, there are two statues: One is of former Sen. Pat McCarran and the other is Sarah Winnemucca.
Winnemucca was granddaughter to Chief Truckee, who welcomed whites and helped Gen. John C. Fremont fight Mexican control of California. However, Sarah Winnemucca's father, Chief Winnemucca, did not trust white people.
For this reason, Winnemucca often served as an ambassador between the two cultures.
She was educated outside of her tribe and spoke five languages — English, Spanish and three Native American dialects — and worked as a translator for the Indian Affairs Bureau and later the Army.
In 1880, she spoke to President Rutherford B. Hayes on the plight of Native Americans, though promises made to her by the government were often broken.
Still, she remained dedicated to American Indian rights, giving more than 400 speeches in her lifetime. Her 1883 book, "Life Among the Piutes," was the first published book written by a Native American woman.
Helen J. Stewart (1854-1926)
Though she arrived in Southern Nevada by way of Illinois and California, Helen Stewart is the closest thing Las Vegas has to a first lady, Green said.
Stewart lived a life of firsts.
She was Las Vegas' first postmaster, back in 1893 when it was spelled "Los Vegas" to distinguish it from the town in New Mexico. She was the first woman to serve on the Clark County School Board, and was among the county's first female jurors.
Stewart operated the Las Vegas Mormon Fort from 1884 to 1902, when she sold the ranch and water rights to the railroad. The rails brought new life to the area and boosted Stewart's socialite status.
Stewart was a founder of the Christ Episcopal Church and a member of the Mesquite Club, Nevada's oldest women's club.
She was also a friend to Paiutes and famously collected their baskets. In 1911, she deeded 10 acres to the tribe to form The Las Vegas Paiute Colony downtown.
"She was a community activist before anyone knew what a community activist was," Green said.
Jeanne Weir (1870-1950)
Jeanne Weir was a history professor at UNR, but her influence expands well beyond the classroom.
"She was the founding force of the Nevada Historical Society in Reno," Green said. "She was an evangelist for the preservation of history. In her time, it was not just artifacts or even buildings, but papers. She was always on the lookout for research materials."
In 1910, Weir founded the Nevada Equal Franchise Society, which was responsible for the first suffrage legislation passed by the Nevada Legislature.
Anne Martin (1875-1951)
Anne Henrietta Martin was born in Empire City, Nevada, but her studies led her to New York, Germany and London, where she developed her feminist outlook.
"Anne Martin drank deeply of that well and came back here and was one of the architects of the suffrage movement in Nevada," Green said.
Martin headed Weir's Nevada Equal Franchise Society and organized the suffrage campaign that won the popular vote on Nov. 3, 1914, years before the 19th Amendment was passed.
She was also active nationally, as chairwoman of the Women's Party and committee member of the National American Woman Suffrage Association.
Martin was widely published and wrote newspaper and magazine articles on women's equality. But she was more than a brain — Martin also holds the title of Nevada's first female state tennis champion.
Maude Frazier, (1881-1963)
Maude Frazier's footprints can be found all over Nevada's educational landscape.
Frazier was born in Wisconsin, but soon after graduating from teaching school came to Nevada to teach in Genoa, Lovelock, Beatty and Sparks.
From there, to the amazement of her male colleagues, she became administrator of Clark, Esmeralda, Lincoln and Nye counties, overseeing 75 schools in 63 districts.
Next she served as the superintendent of the Las Vegas Union School District and principal of Las Vegas High School.
"She had the wacky idea of building a school with room for 500, which was ridiculous," Green said — not to mention "she put it all the way out on Seventh (Street) and Bridger (Avenue)."
Frazier retired as superintendent in 1947 after a 20-year stint, and though she planned to take it easy, joined the Legislature in 1950. In that role, she supported civil rights and championed the establishment of a state university campus in Las Vegas, which is now known as UNLV.
In 1962, at age 81, Frazier was appointed lieutenant governor, the highest political position to be occupied by a woman in Nevada then.
Barbara Vucanovich (1921-2013)
Barbara Vucanovich was the first woman to be elected to Congress in Nevada, and served between 1982 and 1996. In 1983, only 24 women served in the House of Representatives and only one woman served in the Senate.
"She retired undefeated, untied and unscored upon," Green said.
Early in her career, Vucanovich was diagnosed with breast cancer and had a mastectomy, though she never missed a vote. She later passed legislation that required Medicare to cover breast cancer screenings and treatments.
A Republican, she represented a conservative, rural constituency in the Reno and Carson area.
In 1996, Vucanovich voted against federal sanctions for gay marriage, saying states should decide. Today, her granddaughter Farrell Cafferata is heavily involved in same-sex marriage rights in Nevada.
Nancy Houssels (1935-present)
Nancy Houssels was born in California and received a bachelor's degree from the University of California, Los Angeles in theatre arts.
Houssels came to Las Vegas to perform in "Folies Bergère" at the Tropicana and retired in 1969 when she married J. Kell Houssels, the casino's president. With Folies lead dancer Vassili Sulich, Houssels co-founded the Nevada Dance Theatre, which become the Nevada Ballet Theatre in 1997.
"The Houssels family has done a lot to promote culture in this area," Green said. "The ballet was most prominent, but they were also active in the process that led to The Smith Center."
Houssels is a board member of the UNLV Foundation, The Meadows School and the Nevada International Women's Forum, among others.
"We don't think of women performing on the Strip, necessarily, in this way," Green said. "She was not the traditional Strip performer and she has not been the traditional retired Strip performer."
Contact reporter Kristy Totten at ktotten@reviewjournal.com or 702-477-3809. Follow @kristy_tea on Twitter.

Celebrating the Silver State