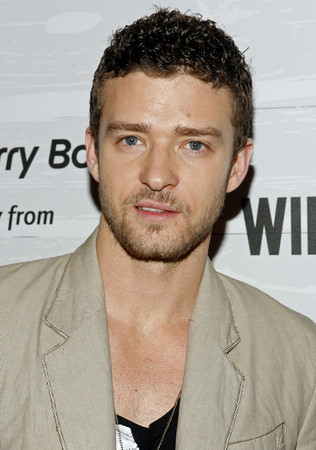 U.S. Attorney General Eric Holder waded into potentially awkward waters on Saturday.
He showed up at the Caesars Palace hot spot, Pure nightclub, which was raided 18 months ago by the IRS and is still awaiting results of the investigation.
Holder was in town to address the Anti-Defamation League awards dinner and visit a counterterrorism command center.
He's known in Washington circles as a low-key, strait-laced guy. When he's seen out in public, it's usually a romantic dinner with his wife.
Holder spent his 90-minute stay at Pure on the left side of the stage with a group of eight, including Secret Service, FBI and aides.
How did he end up at Pure? Holder told Pure Management CEO Ned Collett that he had heard about it and decided to check it out.
The appearance at Pure wasn't the only thorny predicament for Holder: the ADL's honorees included U.S. Sen. John Ensign, R-Nev., who may end up being investigated by the Justice Department.
A ONE-MAN P.R. MACHINE
Justin Timberlake was everywhere last week, going all-in for Las Vegas.
In addition to his duties promoting the Justin Timberlake Shriners Hospitals for Children Open and rehearsing for his Justin Timberlake and Friends concert at Mandalay Bay, he found time to join former University of Nevada, Las Vegas quarterback Kenny Mayne for "The Mayne Event," a taped segment for ESPN's "Sunday NFL Countdown" that aired Sunday. UNLV players Ryan Wolfe, a wide receiver, and defensive end B.J. Bell appeared in the segment.
The premise was a video produced by Timberlake to help prepare athletes for the dreaded "talent" night that's become a training camp tradition of professional and college sports teams.
Timberlake's hilarious spoof included teaching players dance moves like "Ride the Pony" and staples from the Dallas Cowboys cheerleaders' routines.
OPPORTUNITY KNOCKING
Imagine Dragons, a local band generating a lot of buzz, got far more exposure than planned when they agreed to perform at the Bite of Las Vegas over the weekend.
After playing the local stage Saturday, they were called upon to fill in for Train, which had to drop out of a main-stage appearance because of illness. Imagine Dragons ended up in front of more than 20,000 people at the annual food festival.
The band, scheduled for several showcase appearances in Los Angeles this week in front of several record labels, is fronted by Dan Reynolds. His older brother, Robert Reynolds, manages The Killers and also handles the legal side for Imagine Dragons.
Another brother, Mac Reynolds, took direction from Robert and is the band's manager.
THE SCENE AND HEARD
Former Las Vegas publicist Candi Cazau and entertainment reporter Bart Torres are teaming up as prospective entertainment producers. They've been shopping a two-man trapeze act called "The Magic of LaRaf."…
DEAL OF THE DAY
The Freakin' Frog, 4700 S. Maryland Parkway, on Wednesday will feature three bands that will perform in conjunction with the Las Vegas Girl Festival, which began Saturday and ends this Saturday. The performers: singer/songwriter Brandi Alyse, Blue Rain and Tracey Hope. 8 p.m. Free admission.
SIGHTINGS
Dallas Cowboys wide receiver Miles Austin, with a bottle of bubbly in hand Saturday at Body English (Hard Rock Hotel). He was celebrating his Cowboys single-game record 250 yards in receptions last week. … Steve Wynn, in the audience Saturday at Chazz Palminteri's "A Bronx Tale" (The Venetian). … George Lopez, with his posse at the Harbor Palace restaurant in Chinatown on Saturday night after his show. … At Matt Goss' show at the Palms on Saturday: actor Anthony Edwards, who had met Goss and show producer Robin Antin earlier in the day during the Blog World convention when they sat on the "New Celebrity, New Media" panel next to Edwards and Jermaine Dupri.
THE PUNCH LINE
"Today in Los Angeles we experienced our second day in a row of rain. Or as people here call it, 'the Apocalypse.'" — Conan O'Brien
Norm Clarke can be reached at 383-0244 or norm@reviewjournal.com. Find additional sightings and more online at www.normclarke.com.