Hughes captain Maheu, 90, dies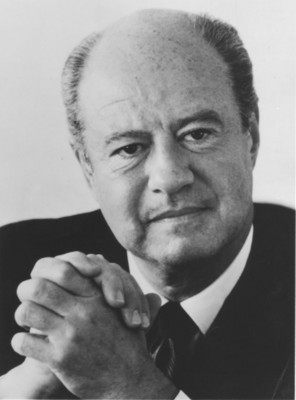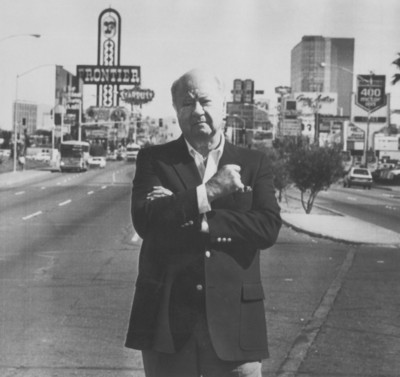 Robert Maheu, who served as Howard Hughes' right-hand man, spied on Germans in World War II and worked on a plot to assassinate Fidel Castro, died Monday night of an undisclosed illness. He was 90.
He's best known in Las Vegas as the man who was Hughes' public face — Hughes described him as his "alter ego" — and was central to the era when casinos began moving from shady, mob-controlled enterprises to thoroughly corporate entities.
"Maheu, for all intents and purposes, was Hughes in Nevada at that time. He was talking to regulators. He was making deals," said Geoff Schumacher, who interviewed Maheu extensively for his book, "Howard Hughes: Power, Paranoia and Palace Intrigue."
Jim Rogers, chancellor of the Nevada System of Higher Education, counted Maheu as one of his closest friends and came to know him after his days with Hughes.
"He was probably my closest confidant, other than my wife," Rogers said. "He was not a brilliant man. He was not a Ph.D. intellect. He was one of those people who was relatively smart, but he had absolutely wonderful judgment about things and people."
Maheu grew up in Waterville, Maine, and initially set out to be a lawyer. He was recruited into the FBI, however, and during World War II posed as a German sympathizer.
He founded an investigation company, Robert Maheu and Associates, in 1957, to provide consulting and problem-solving services to companies, but his first steady client was the CIA, which gave him "cut-out" work — jobs that the agency couldn't officially be involved in.
In 1960, he was brought in on a plot to kill Fidel Castro, who had taken over Cuba a year earlier. Maheu made contact with local mobster Johnny Roselli, who in turn introduced him to two men identified as "Sam Gold" and "Joe." They were, in fact, Chicago mob boss Sam Giancana and Santo Trafficante, who was in charge of the Mafia's gambling operations in Cuba.
They provided poison to a member of Castro's inner circle, who was supposed to slip it into Castro's food or drink. The assassin balked, though, and the operation was scrapped following the failed Bay of Pigs invasion.
Maheu began consulting for Hughes in the 1950s, including confronting would-be blackmailers, and went to work for the reclusive billionaire full-time in 1966.
It was an odd relationship, though, because the two never met in person. Maheu said he glimpsed Hughes only twice and received all of his instructions in writing or over the phone.
Hughes bought several Strip casinos at a time when the organized crime interests behind the operations were being scrutinized by federal investigators.
Maheu ran them, although he once told the Review-Journal that he couldn't make a capital expenditure of more than $10,000 without Hughes' approval — "and I never got his approval."
State archivist Guy Rocha has studied Maheu's career as a historian, but he also has a personal connection — he went to high school with two of Maheu's children and spent some time in the family's home.
It's worth noting that when Hughes started buying casinos, Nevada law wasn't set up to accommodate ownership by larger corporate entities, he said. Nor could it handle a would-be owner who refused to come to a public hearing or go out in public much at all.
So the law changed and an entirely new system for vetting gaming applications was put in place, Rocha said, essentially to accommodate Hughes.
"The governor agreed to do it this way, and the Legislature agreed to do it this way," Rocha said. "The foundation for modern Nevada gambling was laid by the Hughes empire.
"That's a lot of juice, and the man who handled that was Robert Maheu. That's a lot of water to carry and he carried it for four years."
While he never knew Maheu well, Rocha said that it seemed he was more of a diplomat than a hard-charging second-in-command.
"For a man with that kind of influence, he wasn't overbearing outwardly. He wasn't an alpha male," Rocha said. "My interaction with Bob Maheu was, he was a guy who got it done."
Maheu was thrown out of the Hughes company in 1970, the same year that Hughes left Las Vegas abruptly and mysteriously. Maheu said he was the victim of a power struggle within the company, and he once said he wished he'd intervened when it became obvious that Hughes was in serious decline.
"The biggest regret of my life," he said in a 2000 article, "is not grabbing Howard Hughes with my two hands, shaking him by the shoulders and saying, 'Enough is enough.' "
Rogers, who was practicing law at the time, represented Maheu starting in 1971 because there were legal entanglements following the ouster.
"It was a very dark period for him," Rogers said. "Bob was just totally isolated. They cut off his revenue and pretty much hurt him very badly.
"They accused him of doing bad things, none of which were true. But it did put a stain on him."
Maheu said that some of that was his own fault, according to Schumacher.
"He said that he does regret some of the things he did while he was the top executive for Hughes in Nevada, and he felt that led to his downfall from the Hughes organization," said Schumacher, publisher of Las Vegas CityLife, an alternative newsweekly owned by the same company as the Review-Journal. "He got really full of himself. He made a lot of money and he flaunted that, but there were a lot of people in the Hughes organization that didn't make a lot of money.
"If he'd handled that a little more prudently, he might have survived in the organization."
Although Hughes gets a lot of credit for remaking Las Vegas, Maheu said that's not quite true.
"We got it ready for the next phase," he once told the Review-Journal. "I refer to Hughes as a buyer, not a builder."
Said Schumacher: "He showed the world that other people could own casinos, not just mobsters."
Hughes' interests extended beyond gaming, too, including airports, mining claims and land — such as the 30,000 acres of desert that is now Summerlin.
After the split with Hughes, Maheu returned to his company, which specialized in negotiations and consulting. He wrote a book in 1992, "Next to Hughes: Behind the Power and Tragic Downfall of Howard Hughes by His Closest Adviser."
He said in his later years that he was "the happiest I've ever been," even though his days as a high-profile executive were behind him. Those days, he said, exacted a toll.
"I am an old man now," Maheu told an audience last year. "And I see in retrospect how intoxicating power can be. I'm not proud of that. But I know that the price tag was too high. I neglected my family for a number of years to make it work, and it wasn't worth it."
Maheu is survived by three sons, Peter, Bill and Robert; 10 grandchildren; and 10 great-grandchildren.
Services are scheduled at noon Saturday in the Saint Viator Catholic Church, 4150 S. Eastern Ave.
Contact reporter Alan Choate at achoate@reviewjournal.com or 702-229-6435.
ON THE WEB View the slideshow