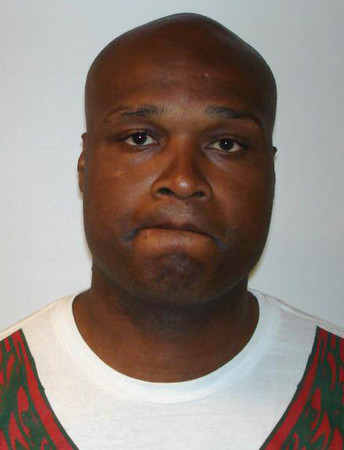 GAMBLING DEBT CHARGES
Ex-NBA star takes part in event after arrest
Former NBA all-star Antoine Walker is playing golf this weekend in Northern Nevada before a scheduled court date Monday in Las Vegas in a case involving an $822,500 gambling debt.
Walker, who last played for the Minnesota Timberwolves in 2008, teed off Friday in a celebrity golf tournament at Lake Tahoe a day after posting $135,000 cash bail following his arrest.
Walker's lawyer, Jonathan Powell in Las Vegas, did not return calls for comment. Phil Weidinger, a tournament spokesman, said neither Walker nor tournament officials would comment about the arrest.
Walker, 32, is accused in a criminal complaint filed this month of three felony counts of writing bad checks.
Clark County prosecutors allege Walker failed to make good on 10 checks totaling $1 million written July 2008 through January at Caesars Palace, Planet Hollywood and the Red Rock Resort.
NAME NOT RELEASED
Woman, 57, killed in single-vehicle crash
A 57-year-old Las Vegas woman died early Friday when the 2006 Chrysler PT Cruiser she was driving failed to stop on Watson Drive and struck a traffic control pole.
The woman, who was not identified by Las Vegas police, was traveling east near Heritage Road at 12:47 a.m. when the accident occurred.
She was pronounced dead at the scene.
No other vehicles were involved in the crash, police said.
ADMISSION FREE WEEKEND
Lake Mead, Death Valley to waive fees
Lake Mead National Recreation Area and Death Valley National Park will waive entrance fees this weekend as part of the nationwide fee-free weekend program. Lake Mead will also waive lake use fees this weekend.
Lake Mead and Death Valley are two of 147 National Park Service sites that charge for admission. All of these sites will be free to the public this weekend and on Aug. 15-16.
Select attractions at Lake Mead will have additional specials and discounts.
Death Valley visitors be warned, though. The high temperature is predicted to be 129 degrees.