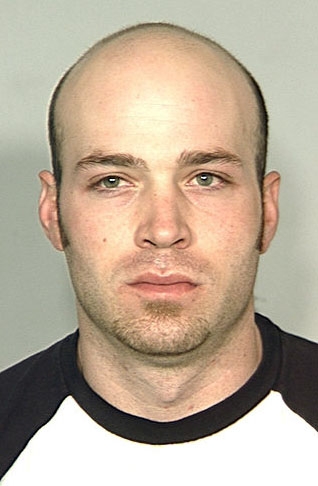 DRUG LINK SUSPECTED
Man, 31, arrested in stabbing death of valley man, 28
A man has been arrested in the stabbing death of another man found in a pickup in the southwest valley on Thursday.
Bryan David Dula, 31, was arrested and charged with murder with a deadly weapon in the death of 28-year-old Robert Wagner Jr. of Las Vegas.
The slaying was likely drug-related, Las Vegas police said Tuesday.
Wagner died of multiple stab wounds and his death was ruled a homicide, the coroner's office said.
His family, who reported him missing earlier in the day, was searching in the area in which he was found.
His body was found near the intersection of Durango Drive and Wigwam Avenue, near state Route 160 about 1:30 p.m.
CVS PHARMACY PARKING LOT
Man, 20, pleads not guilty in Thanksgiving Day slaying
A 20-year-old man charged with the Thanksgiving Day fatal shooting outside a northwest valley CVS Pharmacy pleaded not guilty Tuesday.
Lionel Collins III faces a slew of charges relating to the Nov. 26 incident that left 19-year-old McClain Kenton Zornes dead, including murder with use of a deadly weapon, robbery with use of a deadly weapon, burglary, discharging a firearm into a structure, and carrying a concealed weapon.
Witnesses told Las Vegas police that two men were parked side by side when a man in a beat-up orange car shot a man in a purple sedan.
Zornes drove his car into a palm tree and the vehicle flipped over, near Tenaya Way and Craig Road, police said. Zornes suffered a single fatal gunshot wound in his chest, police said.
Investigators believe the shooting was linked to a drug deal gone bad.
Collins is being held at the Clark County Detention Center on $1 million bail, according to jail records.
MARCH INCIDENT
Inquest set for gunbattle that injured officer, killed suspect
At a Clark County coroner's inquest scheduled for May, jurors will review evidence from a March gunbattle that left an officer seriously injured and a suspect dead.
The inquest into the fatal shooting of suspect Damon Beal is set for 9 a.m. May 21 at the Regional Justice Center.
Meanwhile, the condition of the Las Vegas police officer shot while pursuing Beal worsened to serious Tuesday afternoon at University Medical Center. Michael Madland had been listed in good condition Monday.
Madland was shot twice on March 23, including once in the leg, which severed an artery and required numerous surgeries. The other shot was stopped by a protective vest.
The three-year veteran was chasing Beal, 26, when police said Beal shot Madland. Madland's partner, Christopher LeBlanc, shot Beal twice in the head, killing him.
LeBlanc has been on paid administrative leave since the shooting. A jury will determine whether LeBlanc's actions were justified, excusable or criminal.
Authorities said Beal and 45-year-old Marvin Wilson were driving a stolen Mercedes, which prompted the two officers to pull them over.
Las Vegas police suspect that Beal and Wilson also were involved in the Nov. 23 armed robbery of a 7-Eleven on Charleston Boulevard, near Decatur Boulevard. Wilson faces an additional charge of robbery with a deadly weapon in connection with that incident.