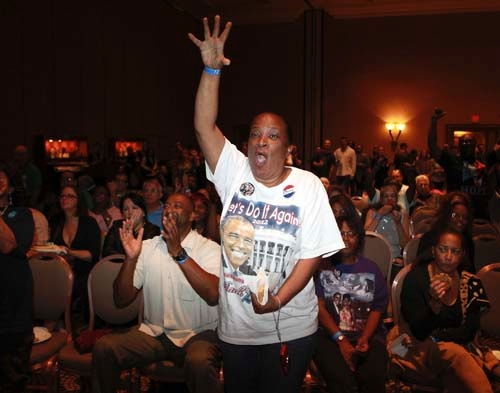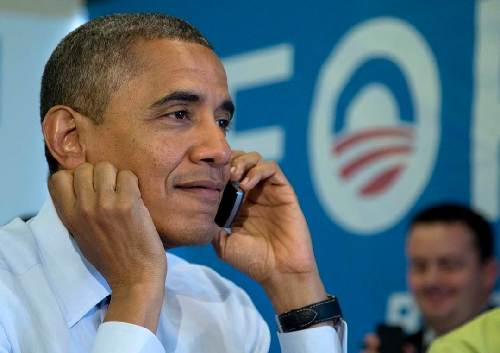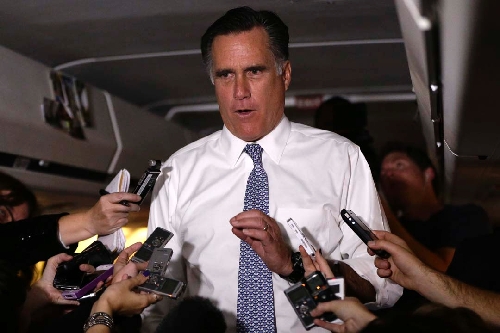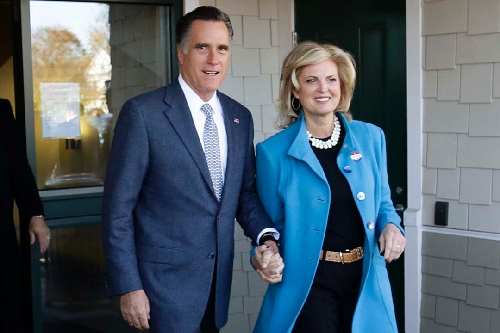 Here are the top Election Day stories from around the United States:
WASHINGTON – President Barack Obama is sounding a conciliatory tone after his re-election victory, saying he has learned from those who supported him and those who opposed him. And he says he returns to Washington "more determined" and "more inspired."
He said he's hoping to work with Republicans to solve the nation's problems.
He spoke to a cheering crowd in Chicago shortly after Mitt Romney told supporters in Boston that it's time for the nation to unite behind the president.
Obama said he wants to meet with Romney to discuss how to work together.
As he starts his second term, Obama will once again be dealing with a Republican-controlled House and a Senate led by Democrats.
President Obama wins re-election
OTHER STORIES
Democrats maintain control of Senate; Reid speaks of conciliation
WASHINGTON – Democrats won a narrow majority in the Senate on Tuesday, snatching Republican-held seats in Massachusetts and Indiana and turning back fierce, expensive challenges in Virginia, Ohio and Connecticut to maintain the control they've held since 2007.
Senate Majority Leader Harry Reid, D-Nev., spoke of conciliation.
"Now that the election is over, it's time to put politics aside and work together to find solutions," Reid said in a statement. "The strategy of obstruction, gridlock and delay was soundly rejected by the American people. Now they are looking to us for solutions."
Republicans ready to grasp renewed House control
WASHINGTON – Republicans had renewed control of the House within their grasp early Wednesday as the two parties traded gains from the Eastern seaboard to the Southwest.
Shortly past midnight in the East, Democrats had knocked off nine GOP House members – including six members of the huge tea party-backed House GOP freshman class of 2010. That included four Republican incumbents from Illinois and one each from Maryland, Florida, New York, New Hampshire and Texas.
Republicans nearly matched that as their candidates defeated one Democratic incumbent apiece in Kentucky, New York, North Carolina, and Pennsylvania and picked up an open seat each in Arkansas, Indiana, North Carolina, and Oklahoma held in this Congress by Democrats who retired or ran for another office.
With almost two-thirds of the 435 House races called by The Associated Press, Republicans had won 209 seats and were leading in 28 more.
Death penalty, GMO food among California ballot issues
LOS ANGELES – California voters rejected a broad-based income tax increase to fund the state's beleaguered public schools and easily approved newly drawn Senate district maps and a plan to increase penalties for people convicted of human trafficking, as voters decided on a slate of weighty issues Tuesday.
Other high-profile measures to raise sales and income taxes to help balance the state budget, repeal the death penalty and require labeling on genetically engineered foods were too close to call in early returns.
The ballot carried 10 statewide initiatives and one referendum, which asked voters whether they wanted to keep or repeal state Senate districts drawn by an independent commission.
Among the most watched is Gov. Jerry Brown's top priority of the year, Proposition 30. Given the top spot of all ballot initiatives, it asked voters to raise income taxes on those making more than $250,000 a year and sales taxes on everyone to help balance the state budget and avoid about $6 billion in cuts, mostly to schools.
The spending cuts are already built into this year's state budget, and without the taxes some schools could shorten the school year by as many as three weeks.
Early returns showed voters were split on Brown's Proposition 30.
Newport balks at casino games; Twin River approved
PROVIDENCE, R.I. – Casino games are headed to the Twin River slot parlor in Lincoln but not to Newport Grand after local voters in the Rhode Island resort community balked at expanded gambling.
Voters in Newport on Tuesday narrowly rejected a ballot question that sought to authorize games like poker and blackjack at Newport Grand.
Voters in Lincoln overwhelmingly voted to authorize table games at Twin River.
Both referendums were approved statewide, but casino referendums must be endorsed by local voters in order to pass.
Owners of the slot parlors had argued that table games would help them compete with casinos authorized in Massachusetts.
The first table games at Twin River could be operating by summer. Expanded gambling is projected to raise $100 million for the state annually.
In states hit by Sandy, voters find ways to polls
STAFFORD TOWNSHIP, N.J. – Superstorm Sandy's floodwaters drove Bob Mackie from his home on Long Beach Island, N.J., but nothing was going to stop him from voting Tuesday. The 72-year-old widower drove an hour each way to cast his ballot at a makeshift polling site for island residents, refusing to be disenfranchised by the devastation.
"A lot of people died for it, so we better exercise it," Mackie said of the right to vote.
A week after Sandy's ruinous march up the East Coast, thousands of displaced residents boarded shuttle buses and searched online for alternative polling places to cast their ballots. For millions who were still without power, cleaning mud out of their homes or living in shelters, voting represented both a return to normalcy and an act of defiance.
Many voters still blame Bush for bad economy
WASHINGTON – Rising prices and chronic unemployment were heavy on the minds of voters Tuesday even as a glimmer of optimism peeked through. Four in 10 said the nation's battered economy is getting better.
Most everyone agreed there's still far to go. They were less likely to blame President Barack Obama for the economic troubles, however, than to point the finger at his predecessor, George W. Bush, according to preliminary results of a national exit poll.
Only a fourth thought they were better off financially than four years ago when Obama was elected. Voters were most likely to say their families were doing about the same. A third felt worse off.
Poll problems cropping up in spots around U.S.
WASHINGTON — Sporadic problems were reported Tuesday at polling places around the country, many in Pennsylvania including a confrontation involving Republican inspectors over access to some polls and a voting machine that lit up for Republican Mitt Romney even when a voter pressed the button for President Barack Obama. One Florida elections office mistakenly told voters in robocalls the election was on Wednesday.
– – –
This blog will update as national election news comes in. Look for information on exit polls, voting irregularities, ballot measures in other states and coverage of prominent races for U.S. Senate and House seats, as well as the presidential race between Barack Obama and Mitt Romney.
Interactive Election Map