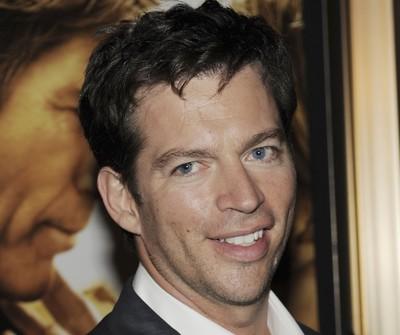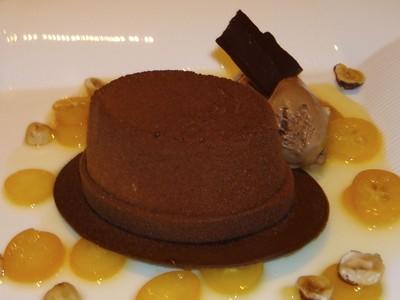 Newly minted Miss America Katie Stam passed many tests with flying colors on her way to the title: she was well-spoken, poised beyond her years, and photogenic as all get out.
Indiana's first Miss America, the farm girl from Smalltown U.S.A., brought it all.
You could make a case for her 'til the cows come home.
But she could use some finishing touches. Miss Modesty, she's not.
The first sign came in the fourth and final episode of the reality show "Miss America: Countdown to the Crown."
When it was clear she had emerged as a favorite of the judges, she and a group of other leading contenders were asked, "Why should you be Miss America?"
Stam, 22, boldly grabbed the bull by the horns in a manner rarely seen in the pageant world, where so much is riding on the right response.
"This is a transitional year for Miss America," she said. "We're trying to rebuild the image of Miss America, making her the 'it' girl and I am the 'it' girl.
"I can take Miss America to the next level, put her in the public eye, give her the media attention that she needs, rebuild the program, make it what we want it to be."
She raised eyebrows again Saturday during the post-pageant news conference.
During the question-and-answer session, she gushed to the media about what an exciting year it has been, with Barack Obama becoming the first African-American president "and now I'm Miss America!"
CONNICK CROONS
Harry Connick Jr. had 'em at hello Saturday as the featured entertainer for the gala opening of Encore, which also served as the 67th birthday party for Steve Wynn.
A spy tells me Connick told a star-studded crowd that Wynn had invited him and his wife, Jill, to dinner a couple of nights earlier at Encore's Sinatra restaurant.
Connick said Wynn called up again on Friday and invited him to join him again.
"And there I was seated with Steve on one side and Donald Trump on the other with Neil Diamond sitting across from me.
"I felt like a homeless person," Connick said.
The highlight of his performance Saturday — to many — was his homage to Sinatra, when he sang Ol' Blue Eyes' "Luck Be A Lady" and "Here's to the Losers."
THE SCENE AND HEARD
The buzz out of Encore's gala was a rumor that Wynn planned to spend his birthday Tuesday in St. Moritz, the white-hot Swiss ski resort. …
The tough economy hit the Miss America Pageant especially hard. An insider said the number of free tickets given away to fill Planet Hollywood Resort's 7,000-seat Theatre for the Performing Arts was in the thousands. The good news: Another jump in the TV ratings was anticipated.
SIGHTINGS
Stam, starting her first full day as Miss America with a family breakfast Sunday at Planet Dailies (Planet Hollywood Resort).
At a separate table, Miss America 2008, Kirsten Haglund, who did the organization proud during her reign. Stam must have felt like she was in familiar territory the previous Saturday when the 52 contestants had dinner at Buca di Beppo on East Flamingo Road. She worked as a hostess in a Buca di Beppo in Indiana.
Planet Hollywood founder Robert Earl purchased the 88-restaurant chain last August. Stam heads for the Super Bowl in Tampa this week. … Candice Bergen, taking in Bette Midler's "The Showgirl Must Go On" Saturday at Caesars Palace. … Comedy icon Jerry Lewis, at the championship bull riding at the South Point arena on Saturday. …
At Lavo (Palazzo) on Saturday: Miss America host Mario Lopez, with a party of 15 that included former Miss USA Shanna Moakler and Palms owner George Maloof. …
At Poetry nightclub (Forum Shops at Caesars) Saturday Night: A group of NFL players that included Antonio Bryant, Tampa Bay Buccaneers; Patrick Surtain, Kansas City Chiefs, and Paul Williams, Tennessee Titans.
THE PUNCH LINE
"Today was Hillary Clinton's first day as secretary of state. She's now in charge of all foreign affairs. Bill Clinton will still handle all domestic affairs." — Craig Ferguson
Norm Clarke can be reached at 383-0244 or norm@reviewjournal.com. Find additional sightings and more online at www.normclarke.com.