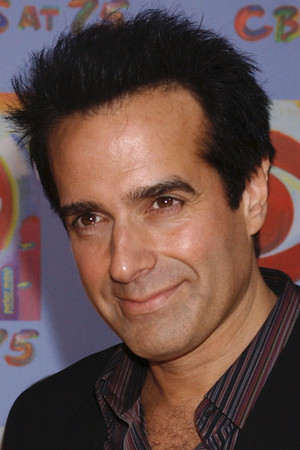 SEATTLE — Federal prosecutors have closed a two-year investigation into rape allegations against magician David Copperfield without filing charges.
The notice came in a brief court document filed Tuesday by Assistant U.S. Attorney Susan Roe.
The allegations came to light after an FBI raid on Copperfield's Las Vegas warehouse in October 2007. The specifics of the allegations were not revealed until months later when the woman who made the complaint filed a lawsuit.
The woman, a former Miss Washington contestant, said in the lawsuit that she met Copperfield, whose real name is David Kotkin, at a performance in Kennewick, Wash., and was invited to visit his private island in the Bahamas in July 2007.
The woman alleged that after she arrived, Copperfield sexually assaulted her.
The illusionist's lawyers said he denied the allegations and called the lawsuit "extortion for money, plain and simple." In a November interview with the Las Vegas Review-Journal, Copperfield's only direct comment was to name the Web site copperfieldsetstherecord straight.com, which rebuts the allegations in the lawsuit.
"I'd love to (comment), trust me," he said, adding that in a larger context, "I'm just a target for that. Unfortunately, the court allows that kind of thing to come out."
The Web site reported that the woman "has a history of lying" and that "the notion that this woman was trapped on the island is absurd."
"Among the people she met was a female live-in island manager, who spent time with her on the island and told her that if she needed anything to just call," according to the Web site.
"She never complained to anyone about her treatment, never showed any signs of distress and no one on the island saw her with scratches, bruises or any other signs of assault. That's because nothing of the sort ever happened."
The U.S. attorney's office in Seattle declined to discuss why no charges were filed. In a statement, spokeswoman Emily Langlie said that investigations may be closed without charges if prosecutors determine no federal jurisdiction exists, no federal laws were broken or it would be impossible to prove the charges beyond a reasonable doubt.
"Neither the investigation, nor its termination, should be perceived as a comment on guilt or innocence," the statement read.
The Seattle Times reported on its Web site Tuesday that the woman is being investigated by Bellevue police on allegations of prostitution and filing a false statement in a separate case involving a 31-year-old man who claims she tried to extort money from him on Dec. 2 after a sexual encounter.
Copperfield is a part-year Las Vegas headliner and maintains an apartment at the warehouse he has owned since 1991 at Russell Road near the Strip.
Copperfield did not respond to a request for comment.
Las Vegas Review-Journal writer Mike Weatherford contributed to this report.