Investigation of attorney can proceed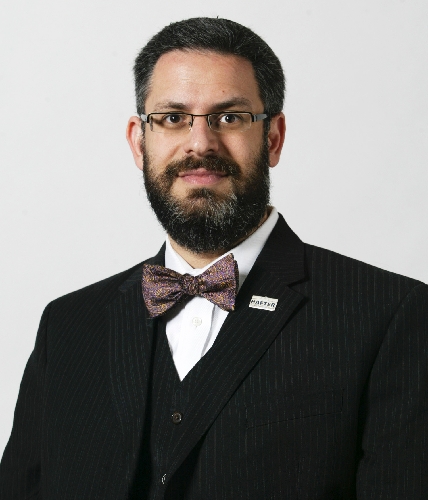 A federal judge has found that Nevada Attorney General candidate Jacob Hafter might have a tough time proving in court that his First Amendment political speech rights were violated when the Nevada State Bar began investigating him.
U.S. District Judge Philip Pro issued a ruling Thursday allowing the State Bar to move forward with its investigation into comments the Republican Hafter allegedly made about possible misconduct by his Democratic opponent, Attorney General Catherine Cortez Masto.
Pro also ruled that Hafter can proceed with his lawsuit against the State Bar attorneys spearheading the investigation of Hafter.
But the judge said that the Las Vegas lawyer so far "has not shown a likelihood of success on the merits" of his claims that the bar's investigation impinges on his political speech rights.
The State Bar is investigating allegations Hafter made false public claims that a complaint had been filed with the lawyer's group against Cortez Masto for allegedly violating the attorney-client privilege in a matter involving Republican Gov. Jim Gibbons.
"Although the statements giving rise to the grievance (against Hafter) do relate to Hafter's political opponent, they do not relate to the core political speech of Hafter's criticism of his political opponent," Pro wrote in his nine-page opinion.
With early voting for the primary beginning today , Hafter contended the bar's investigation was hurting his campaign, and he wanted Pro to halt the probe until after the election.
Pro acknowledged that Hafter was suffering political fallout from the investigation, but the judge said the State Bar has an obligation to investigate allegations of professional misconduct.
Pro also said the public has an interest in seeing the bar's investigation completed without interference from the federal court.
Hafter said Friday that he remains optimistic he ultimately can prevail on the free speech argument.
"I have a feeling that when all the evidence comes out and the matters are fully briefed on the merits, we will still have a shot," he said.
Meanwhile, the State Bar continues its investigation.
Assistant Bar Counsel Phil Pattee said a screening panel of the bar's Northern Nevada Disciplinary Board will take up the matter on Thursday. The northern panel is hearing the case because Hafter sits on the Southern Nevada Disciplinary Board.
The Northern Nevada panel has several options, including dismissing the grievance against Hafter or issuing a formal reprimand, which could result in a hearing, Pattee said.
Hafter said he expects the panel to drop the case.
"Hopefully, the state bar will realize that they're pursuing a meritless claim, and next week at the screening panel the matter will be dismissed," he said.
Contact Jeff German at jgerman@reviewjournal.com or 702-380-8135.