Investments boost Heller's income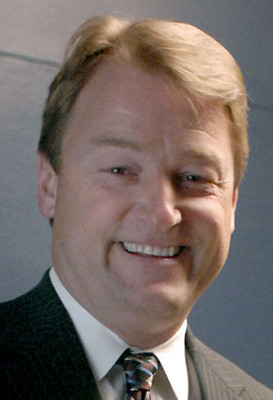 WASHINGTON — Rep. Dean Heller supplemented his congressional salary last year with income from investments held by his wife, according to a financial disclosure report made public this week.
Heller, R-Nev., earned $165,200 as a first-year House member in 2007.
His wife, the former Lynne Brombach, collected interest from a portfolio owned by the Brombach Family Limited Partnership.
Heller's wife also owns an interest in a Los Angeles office building and warehouse that produced income.
According to Heller's annual financial report, the Los Angeles property produced $3,600 in net rental income during 2007, and interest from Brombach Family investments totaled $78,406.
Also, the Brombach family partnership sold bonds with proceeds totaling $563,756.
Lynne Heller's share of the family partnership has not been disclosed, and how much income it generated for the lawmaker's family is unclear.
The information was contained in an annual personal finance report that members of Congress file with the House and Senate.
Other members of Nevada's delegation released theirs earlier. Rep. Jon Porter, R-Nev., was granted an extension.
The reports contain information about lawmakers' assets, investment income and debts, outside partnerships and travel and gifts they accepted.
Heller provided more details than required by attaching supplements detailing his wife's partnerships.
Overall, Heller reported assets worth between $2.36 million and $2.72 million, much of it tied to Lynne Heller's family investments.
After serving as Nevada secretary of state for a decade, Heller reported his state retirement fund was worth between $50,000 and $100,000. Also, he loaned his congressional campaign between $15,000 and $50,000.
Heller reported collecting $1,096 from Nevada as his final secretary of state paycheck before entering Congress.
His wife earned $1,113 as a substitute teacher in the Carson City School District.
The couple also reported bank accounts and insurance policies for their four children.
Heller reported no debts.