Is modern Las Vegas really 'Sin City'?
January 26, 2014 - 2:58 pm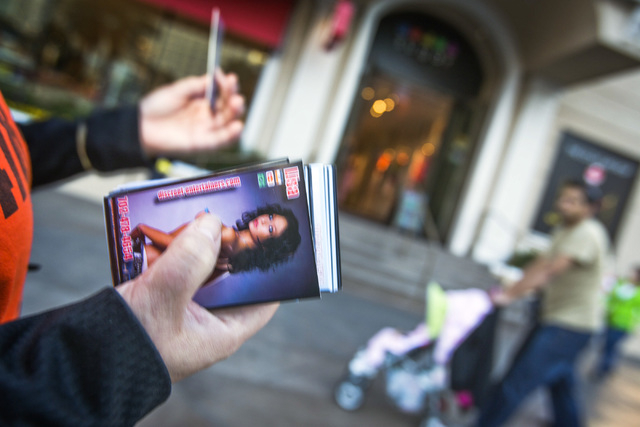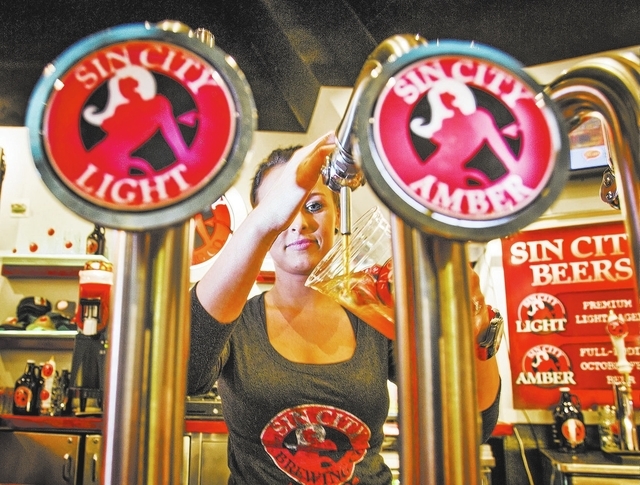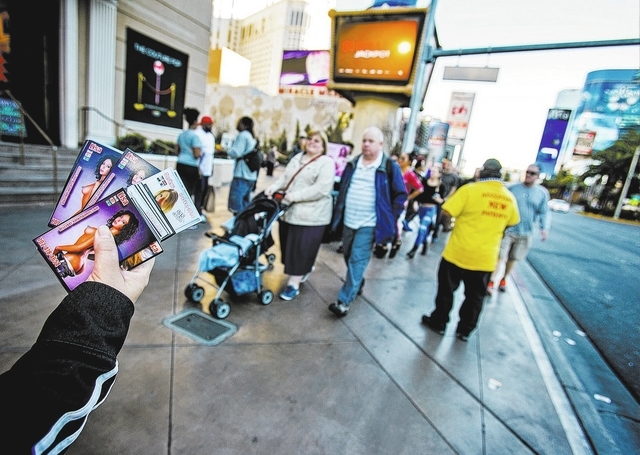 Call some big cities by their nicknames, and most folks know just where you mean.
The Big Apple. The Big Easy. And, of course, Sin City.
Like it or not, Las Vegas spent decades building its brand as the town that would deliver entertainment considered taboo in most places. But as formerly forbidden habits become more mundane, does this Mojave Desert oasis need a new moniker? Some locals and leaders say the old notoriety doesn't quite fit the city that grew up around the Strip.
A few examples of the dichotomy:
Las Vegas is trying to lure the 2016 Republican National Convention. Rather than flaunting the excess that makes this place memorable, the state GOP is pushing the region's down-to-earth side. A slick promotional video shows the neon lights but glosses over gaming to showcase the town's 150,000 hotel rooms, lush golf courses and plentiful sunshine.
Then there's the ubiquitous travel code — what happens in Vegas, stays in Vegas — beckoning thrill seekers worldwide to show up and show off the kind of behavior they wouldn't want their neighbors back home to hear about, much less to see.
With nearly 40 million visitors a year making their way to Southern Nevada, that marketing scheme must be working. But does it really describe everyday life in Las Vegas?
HOW TIMES HAVE CHANGED
Dennis McBride, director of the Nevada State Museum at Springs Preserve, said he can see both sides. Billing Las Vegas as a place for racy fun has drawn visitors since at least the 1950s, he said. Then, gambling, topless shows and alcohol were prohibited or at least way harder to get nearly everywhere else in the U.S.
Equating the city and sin is thought to have roots in the 1963 book by Dick Taylor and Pat Howell: "Las Vegas, City of Sin?"
Most cities would have been properly mortified at that suggestion, but Las Vegas answered with a loud and bawdy HELL YES — and if you've got the money, honey, we've got the time.
McBride notes the use of a question mark in the book title.
"The whole idea of sin as being kind of surreptitious and naughty and cute is how they promoted Las Vegas in those days," McBride said. "And it was true in that sense because you could do all those things here and you couldn't really do them anywhere else without running up against some state blue laws or dry laws or nude laws."
Funny thing, though. These days Las Vegas' vices aren't all that sinful by comparison.
Naked women dancing on stage? Hard to name a place where that's not allowed. Even solidly Midwestern Michigan allows all-nude dancing in places where alcohol is served, something that would get you in a lot of trouble in Sin City.
There are government-run lotteries in all but seven states and legal casinos of some sort operate in about 40 states, with more added all the time.
Twenty states allow legal use of medical marijuana, and two, Colorado and Washington, let it be used for fun, as well. Voters in the Silver State signed off on medical marijuana a decade ago, but authorities have been slow to let it be. And recreational pot use is strictly forbidden.
Canada's Supreme Court has even struck down prostitution laws, legalizing the world's oldest profession from sea to shining sea. Back home in old Sin City, that kind of stuff is a crime. Honest.
And even in Omaha you can buy a car on Sunday. Here in Sin City, blue laws keep car lots closed on The Lord's Day.
That leaves Las Vegas a clear claim to only one of the seven deadly sins — gluttony. Maybe we can also bid on greed, but Wall Street gives us a run for our money.
SIN CITY LABEL DRAWS FIRE
This whole Sin City image — even if it's more spectacle than substance — really irks Las Vegan Marilyn Benoit. The 68-year-old moved to the valley in 1975 to escape Southern California's crowds. Then Clark County's population was less than 500,000, and the annual visitor count was closer to 10 million. Now the counts for locals and tourists are four times larger.
Benoit, a retired high school English teacher and librarian, said taxi signs advertising the "Crazy Girls" sculpture — showing seven women, wearing teeny-tiny thongs, from behind — and the Strip card snappers peddling "porn bookmarks" don't represent the Clark County she has invested and retired in.
She detests the phrase "Sin City." And she's not religious.
"Does the term describe the name of the city we're referring to or even the area that we're referring to? Or is it a put-down of the area?" Benoit said. "Words carry a lot of weight."
That's not lost on local business owners.
Check the phone book to find no fewer than 56 businesses that use the term "Sin City." Two more use "Sincity" all rolled into one.
They run the spectrum: Sin City Brewing Co. offers draft beer at three Strip locations. Sin City Skydiving, in Jean, will get you high — but not like that. Sin City Knit Shop in Henderson sells yarn and hosts knitters, spinsters and crocheters — sometimes called "hookers" in the craft's lingo.
"We wanted something that's catchy, something that insinuates Las Vegas. Sin City Knit Shop rolled off the tongue nicely," said Laci Urcioli, who handles marketing for her mother, who owns the business. "The bottom line was we really wanted to get away from having Grandma Betty's knit shop."
Urcioli estimates about 30 percent of their customers are tourists, meaning locals bring in the most revenue.
Then there's the Sin City Chamber of Commerce, which started in 2004 to represent adult-oriented businesses but includes just about any type you could think of. It has about 175 members.
Las Vegas native Rex "RJ" Rowley lives in Normal, Ill. He teaches geography at Illinois State University and wrote a book about real life here: "Everyday Las Vegas."
The spectacle that tourists love sometimes overlaps in ways locals like. There's 24-hour access to many businesses. Restaurants and movie theaters are open late. World-class entertainment is a 15-minute drive from home.
The perks just have to be navigated — and balanced.
"The perceptions are real both ways," Rowley said. "But we want to choose our reality."
Maybe, but should we relinquish the nickname to Omaha or some other, more deserving den of iniquity?
KEEPING IT REAL
For the record, the Las Vegas Convention and Visitors Authority doesn't use "Sin City" to market the valley as a destination.
Even former Las Vegas Mayor Oscar Goodman — the ex-mob lawyer who is fond of martinis and public appearances with showgirls — doesn't always like the blowback from the city's good-timing image. In 2009 he wrote a letter to President Barack Obama, who had made remarks about businesses not coming here to spend money. The president re-enforced a stereotype, Goodman said.
"Your comments are harmful to the meetings and convention industry as a whole and Las Vegas specifically," Goodman said.
But UNLV economics professor Constant Tra said money talks louder than Las Vegas' rep. During the boom years, there didn't seem to be much trouble bringing in businesses or a labor force.
"As far as a business being concerned about the 'Sin City' label," Tra said, "I don't see how perception actually turns into reality for that business in terms of their bottom line."
Gard Jameson, chairman of the Interfaith Council of Southern Nevada, doesn't take "Sin City" too seriously, either. Even in the literal sense.
"In Christianity sin refers to deliberate disloyalty to the divine," Jameson said. "Does Las Vegas foster individuals to miss the point of existence or to be separated from the living, loving presence of God more than other cities? Probably not."
So brandish your brothels, marijuana, lottery scratchers and Sunday car sales, all you normal places.
"Sin City" ain't going away — at least not until you're out of money, honey.
Contact reporter Adam Kealoha Causey at acausey@reviewjournal.com or 702-383-0361. Follow @akcausey on Twitter.