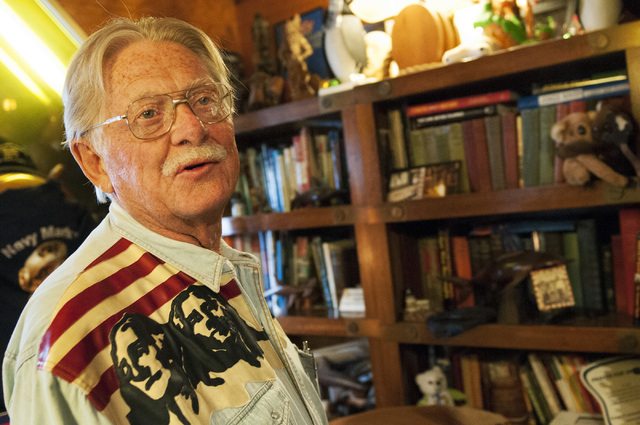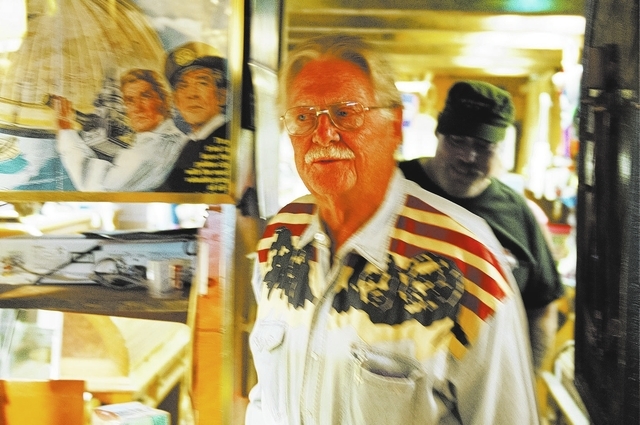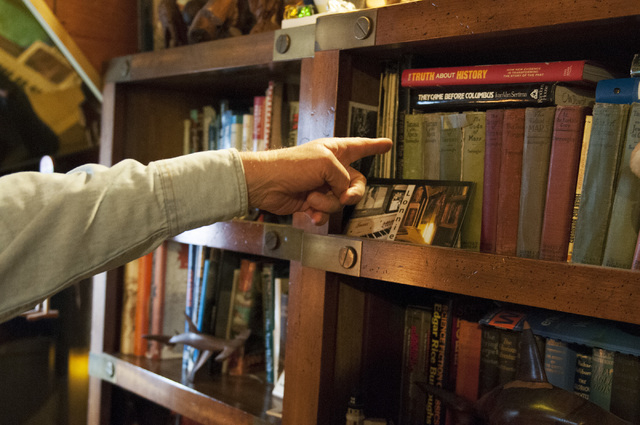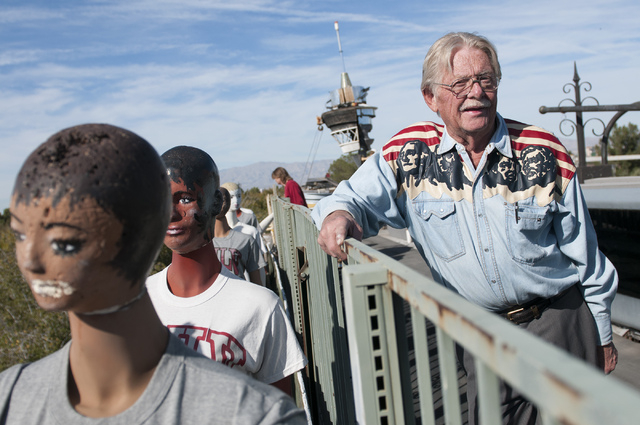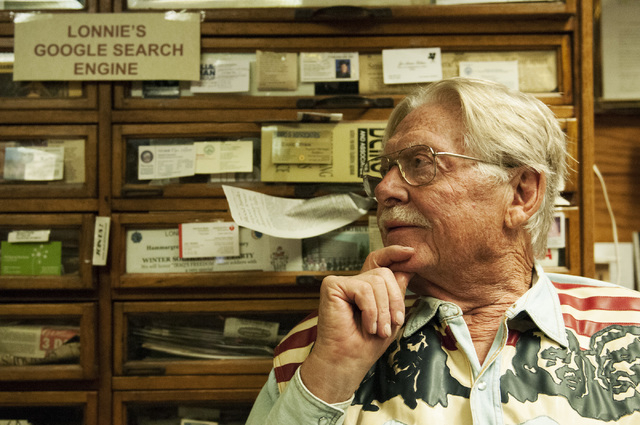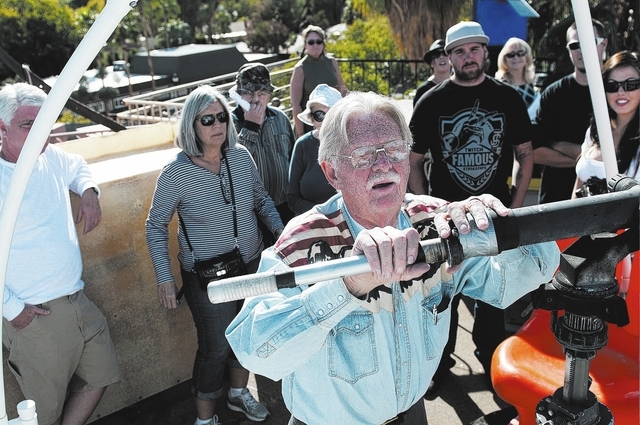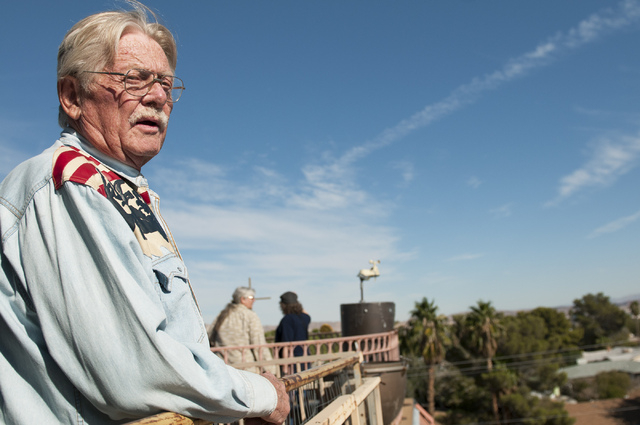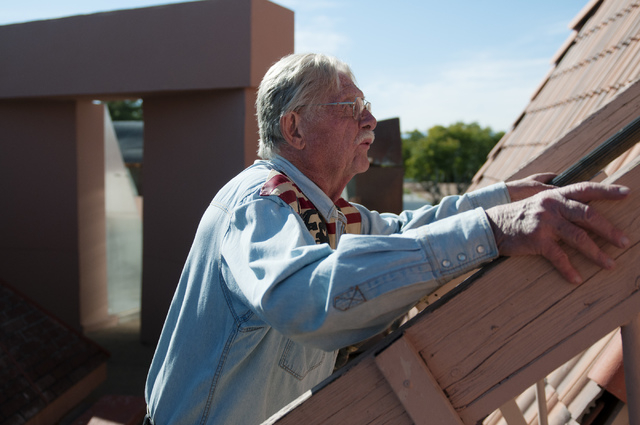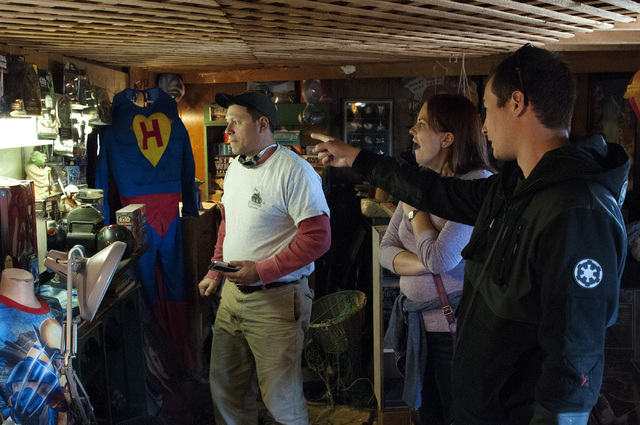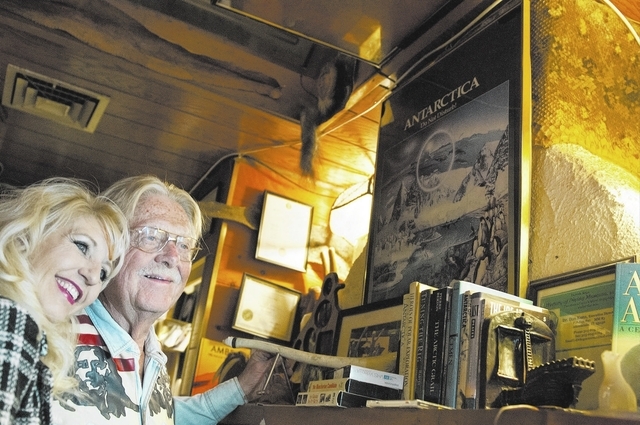 It's now well past dark, Halloween is already a day old and Lonnie Hammargren, who already said goodbye to his final guests on Saturday night, is fumbling with the keys to the fallout shelter in his basement.
He's showing where he wants to be buried: Inside a great, big steel iron lung that once helped polio patients breathe in the 1950s. It has since become a part of Hammargren's house-turned-museum, informally called the "Hammargren Home of Nevada History."
The heebie-jeebies set in and you start to ask yourself whether this former lieutenant governor is setting you up and if the door to the fallout shelter automatically locks behind you.
"It's the perfect place; it seals tight," said Hammargren, 75, motioning to the iron lung, a freaky-looking, life-saving apparatus. "The head sticks out there, through that hole."
Will you be buried with your head sticking out then?
Yes, comes the response. But inside an even greater coffin, a box he built a long time ago for one of Evel Knievel's cars.
Every Halloween weekend, Hammargren, who has saved thousands of lives as a brain surgeon, opens up his 12,000-square-foot home so that everybody can get a glimpse of the hundreds of thousands of Nevada artifacts inside.
On Sunday, the museum will be open from noon to 5 p.m. at 4318 Ridgecrest Drive, off of Sandhill Road just south of Flamingo Road. A $10 donation is requested.
Visitors can peer through a makeshift telescope that pinpoints the sunrise over Sunrise Mountain, and see a replica of the Atomic bomb, the old roller coaster from the Stratosphere, and a Showboat casino sign that sat for years along Boulder Highway.
New in his museum is a golden pig with wings, which he purchased from MGM Resorts International at an auction just two weeks ago.
There's also a T-Rex replica from some "Jurassic Park" stage set and a re-creation of the Lincoln Memorial with white pillars straight from Las Vegas.
Hammargren said this and all the other stuff he's collected since the age of 5 is worth millions of dollars.
The house is huge. How was he able to add on to his house over the years and double it in height, in a day and age of restrictive zoning laws?
"I just called it a depository," he said. "No laws are written for depositories."
But mostly, his creation has survived time because it is interesting, and not many want to discard something interesting that's from Las Vegas.
"Nobody wants to throw anything away," he said. "Come check it all out."
Or you'll have to wait til next year.
Contact reporter Tom Ragan at tragan@reviewjournal.com or 702-224-5512.