Jackson worked on album at Palms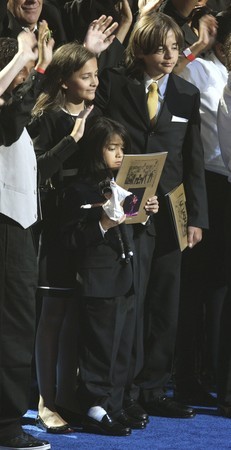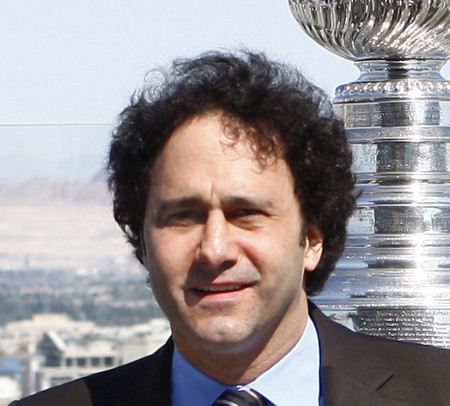 Under Howard Hughes-like secrecy, Michael Jackson was adding final touches on his first album since 2001 early this year while staying at the Palms.
Jackson lived in the hotel from Thanksgiving through February while working on an album with Will.i.am of the Black Eyed Peas and rapper Akon.
They had been collaborating on it for more than two years, much of it in the Palms recording studio.
Palms owner George Maloof, after checking with his studio director Zoe Thrall, said it appears that February was the last time Jackson, Will.i.am and Akon were in the studio.
Jackson was hoping to complete the album to mark the 25th anniversary of "Thriller," the biggest-selling album of all time with an estimated 50 million copies sold.
When Jackson called out of the blue needing a place to stay with his kids last November, Maloof gave him the only suite available, the Hugh Hefner sky villa.
Security was placed at the door 24-7, and no one was told who was in the suite.
When Jackson invited Maloof to stop in for coffee the next day, the suite had a different look. "He had covered all the nude pictures on the wall with paper and masking tape," Maloof said.
A dilemma arose within 24 hours. Maloof needed the suite for a high roller, so, to keep Jackson's presence a secret, Maloof did most of the moving instead of bringing in staffers.
"Michael was so respectful, and the kids were so respectful," he said.
A month later, on Christmas, Maloof got a telephone call from Jackson. After wishing Maloof a merry Christmas, Jackson held the phone up while his children sang out "Merry Christmas" to Maloof.
FAMILIAR FACES
KVBC-TV, Channel 3 entertainment reporter Alicia Jacobs met Jackson's children after the memorial and came away convinced that she knows the father of the two oldest, Prince Michael, 12, and Paris, 11.
"If I had any doubts before, I don't now," she said by telephone Tuesday after attending Janet Jackson's post-memorial reception at the Beverly Wilshire Hotel.
Jacobs said the two children bear an uncanny resemblance to Jackson's Beverly Hills dermatologist, Arnold Klein. Jacobs has known Klein and his former nurse's assistant Debbie Rowe since 1996.
Rowe is the biological mother of the children. Klein has not addressed reports that he's the biological father.
"Prince has the exact smile of Arnie's," said Jacobs. She said she received two fifth-row seats at the memorial through LaToya Jackson.
KING OF DISGUISES
Jackson broke out one of his wildest disguises during trips to Las Vegas to see Siegfried & Roy's magic show at The Mirage.
On four or five occasions, he dressed as a Saudi sheik so he could watch the show without being recognized, recalled Frank Lieberman, Siegfried & Roy's publicist from 1996 to 2003.
The show would be held up and the room darkened while Jackson went to his seat, Lieberman said.
Jackson went with a decidedly less effective disguise at UFC 84 on May 24, 2008, at the MGM Grand Garden. He showed up in a wheelchair, with a black fabric over his face and wearing sunglasses.
Jackson at a UFC event?
"He was a fan and he watched the UFC pay-per-views and he was into it," said Lorenzo Fertitta, chairman and CEO of the UFC.
Fertitta said he was introduced to Jackson through Tom Barrack, the owner of the Los Angeles-based real estate investment firm Colony Capital, a partner with the Fertittas in Station Casinos.
Jackson was at the fight with Barrack associate Dr. Tohme Tohme, who had taken over as Jackson's manager the previous year.
THE PUNCH LINE
"President Obama is in Russia. He's discussing concessions from the Russians. They've agreed to produce fewer nuclear warheads and more hot tennis babes." — David Letterman
Norm Clarke can be reached at (702) 383-0244 or norm@reviewjournal.com. Find sightings and more online at www.normclarke.com.