Jerry Lewis quiet till after telethon
September 4, 2011 - 1:02 am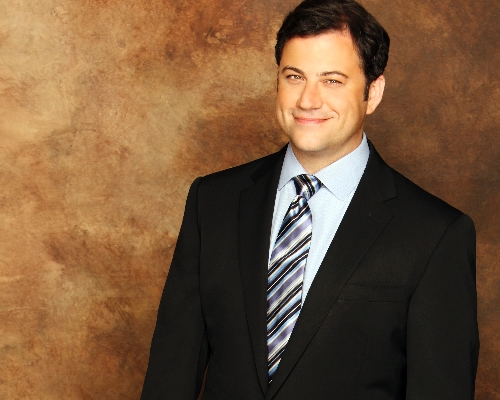 The Jerry Lewis era of the Muscular Dystrophy Association's telethon ends tonight, but not the intrigue.
And we're not talking about how, if at all, the MDA will recognize his 45 years as the face of the telethon, or what's going to happen with his signature closing song, "You'll Never Walk Alone."
The biggest mystery is what series of events led to his banishment.
What's clear is that the MDA chose to take its lumps for keeping Lewis, 85, off the show, rather than risk having an open mic in his hand on live television.
He's been promising a tell-all news conference after the telethon. There's speculation that was a negotiating ploy by Lewis to get back on the show for a reign-ending final bow.
Whatever took place must have been messy. Fundraising organizations avoid ugly public divorces at all cost.
The telethon airs from 6 p.m. to midnight today on KTNV-TV, Channel 13.
HOLY CANNOLI
Las Vegan Jimmy Kimmel is something of a saint in Hollywood for starting the San Gennaro Feast tradition.
The ABC talk show host launched it 10 years ago in his backyard in honor of the 3rd century Italian holy man martyred for his faith.
Soon, Kimmel and co-founder Doug Deluca took the festival to the Capitol Records building before moving to a site near Hollywood High School.
"I grew up in Las Vegas and thought every place had a San Gennaro Feast," Kimmel told Los Angeles magazine.
It runs from Sept. 22-25. The 32nd San Gennaro Feast in Las Vegas will be held Sept 13-18 at the Rio.
By the way, Kimmel is paying tribute to "Uncle Frank" Potenza with a special tribute show Tuesday. Potenza, a longtime Las Vegas security guard who was featured on "Jimmy Kimmel Live," died Aug. 22. He was 77.
REICHL TOURS VEGAS
Former Gourmet magazine editor Ruth Reichl is in Las Vegas on an extended foodie tour.
Her stay at The Cosmopolitan included tweets about an oyster-topped taco at China Poblano and the $20 three-course lunch special at Estiatorio Milos Greek restaurant.
"Vegas casino, 3 a.m. Ridiculous fun," she tweeted, adding, "Good food galore. Thought I'd hate it: Wrong."
After a quick trip to the San Francisco Bay Area, Reichl returned to Las Vegas for a long weekend that included DJ Deadmau5's show at The Cosmopolitan on Friday.
Reichl is here until Tuesday, much to the glee of the fictitious Twitter site Ruth Bourdain, which responds to her tweets with sometimes-raunchy spoofs that would make saucy chef Anthony Bourdain proud.
THE SCENE AND HEARD
Former Las Vegas Mayor Oscar Goodman was in Los Angeles last week shooting his latest segment for "CSI: Crime Scene Investigation." There are reports that the episode involves the Mob Museum, one of his pet projects. Frances Fisher has a guest star role as the wife of a notorious hit man. "CSI" returns Sept. 21 with Ted Danson joining the show. …
Melinda — First Lady of Magic is working on a comeback after taking nine years off to start a family in a new marriage. Her brother, local show producer David Saxe, confirmed the move. "We have been developing a new act and will most likely start out by putting her into 'V The Ultimate Variety Show' and then see where it goes from there."
SIGHTINGS
"Jersey Shore" star Jenni "JWoww" Farley, flying boyfriend Roger Matthews to the bottom of the Grand Canyon for lunch on Friday. Their Maverick Helicoptors flight took them 3,500 feet below the canyon rims for a 30-minute lunch break on Hualapai tribal land. They also were spotted at "Bodies … The Exhibition" (Luxor) on Friday. She appeared to have a diamond ring on her left hand, fueling engagements rumors. … Dick Clark, dining at Rao's (Caesar's Palace) on Wednesday night with his wife and friends. … Richard Belzer, who plays Munch on "Law and Order: Special Victims Unit," with his dog in the Four Seasons hotel valet on Wednesday. … Las Vegas Locos coach Jim Fassel, greeted with a surprise birthday party at the PT's Pub on Sunset Road on Wednesday. The gathering included Locos owner Bill Hambrecht, Locos GM Ruben Herrera, Don Logan of the Las Vegas 51s, and the coaching staff.
THE PUNCH LINE
"The show last night was so bad that the audience called Mayor (Michael) Bloomberg and demanded to be evacuated." — David Letterman
Norm Clarke can be reached at 702-383-0244 or norm@reviewjournal.com. Find additional sightings and more online at www.normclarke.com. Follow Norm on Twitter @Norm_Clarke.