Jet gets close-up view of Strip
October 21, 2013 - 9:11 pm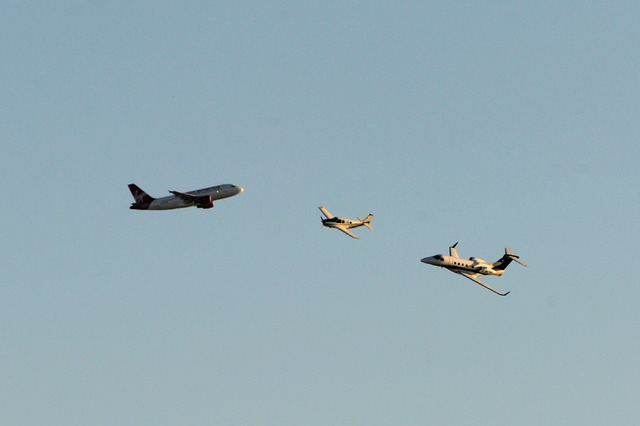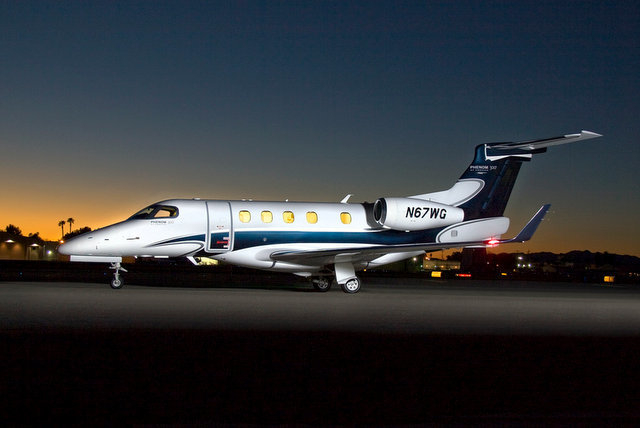 The Federal Aviation Administration granted special permission for a corporate jet to fly low over the Las Vegas Strip Monday afternoon.
Wayne Gorsek, CEO of DrVita.com, received dispensation to fly his jet over the Las Vegas Strip for a photo opportunity at 4:45 p.m.
The twin-engine Embraer Phenon 300 departed Signature Aviation and flew over the Strip with Gorsek in the cockpit and Asia lead vocalist John Payne as a passenger.
Paul Strickland, a former F-16 pilot with the Air Force Thunderbirds demonstration team at Nellis Air Force Base was the co-pilot, said event spokeswoman, Courtney Pisarik, of ink Public Relations.
A Beechcraft Bonanza-386 chase plane followed to shoot photos and video of the fly-over to promote Gorsek's business.
DrVita.com is Las Vegas-based company that distributes vitamins, supplements and health food items.
"It's a passion of his and his past time," Pisarik said.