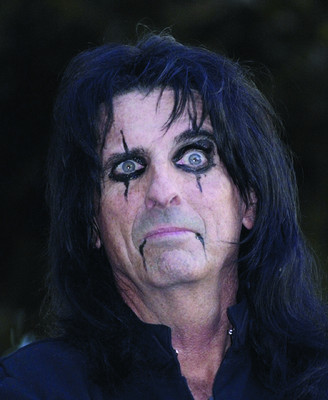 UNLV's Zonya Johnson had a big-name cheering section on hand for her Broadway debut in "Oprah Winfrey Presents: The Color Purple."
Oprah, one of the show's producers, was there Wednesday night. So were film stars Robert De Niro and Cicely Tyson.
Also making their debuts in the smash musical: recording-stars Chaka Khan as Sofia and BeBe Winans as Harpo.
Johnson, who has adopted the stage name Zonya Love, landed the lead last fall, after attending three years of grad school at UNLV.
She plays Celie, the role originated by Whoopi Goldberg in the film version directed by Steven Spielberg.
Also in the crowd were Johnson's UNLV associate professors of theater, Nate Bynum and Glenn Casale.
Johnson, who grew up in Durham, N.C., "brought down the house with the encore, 'I'm Here,' " said Bynum. "Talk about a great night. I'm still beaming.
"She was on stage with people who were there during the inception of the show and people who make their living acting on stage, and she fit right in and excelled," he added. "She didn't miss a cue."
THE SCENE AND HEARD
Las Vegas Mayor Oscar Goodman's security detail had one request after a ceremony honoring the cast of NBC-TV's "Las Vegas" on Thursday at the Palms ghostbar.
A photo with the sultry Molly Sims? Nope.
An introduction to leading man Josh Duhamel? No.
"They requested lapel pins to the Playboy Club," said Julie Cane, media director for N9NE Group, operators of ghostbar and other venues at the Palms.
Also at the Palms for the "Las Vegas" get-together: James Lesure and Camille Guaty and NBC-Universal execs Ben Silverman, Katherine Pope and Teri Weinberg.
MAY I RECOMMEND …
While checking out the $1.8 billion Palazzo, which officially opens next Thursday, complete the tour with a stop at B&B Ristorante. Food Network star Mario Batali and business partner/winemaker Joe Bastianich have assembled an adventurous (mint-filled pasta squares for starters) and reasonably priced menu. Reservations: 266-9977.
SIGHTINGS
Tennis titans Andre Agassi and Steffi Graf, at the early "O" show (Bellagio) on Thursday night. … In town for the International Consumer Electronics Show: actor Michael Douglas. … Film critics Leonard Maltin and wife Alice, in a tour group at the Liberace Museum. … CNBC anchor Maria Bartiromo, at the Gibson Guitars party. … At Pure (Caesars Palace): Wyclef Jean performing 90 minutes at a T-Mobile party, and Mary J. Blige, performing at the Monster Retailer Awards and Concert at Paris Las Vegas. … Celebrating their wedding anniversaries at Wednesday's VIP opening of AGO, the new restaurant at the Hard Rock Hotel: Motley Crue's Vince Neil and his wife, Lia, and adult entertainment star Tera Patrick with husband Evan Seinfeld of the rock group Biohazard. Chef-owner Agostino Sciandri and De Niro opened the eatery in the space formerly occupied by Simon's Kitchen & Bar. … At TPC Las Vegas on Wednesday for the National Center for Missing and Exploited Children Celebrity Golf Tournament: musician Alice Cooper, actor Richard Burgi, "Real TV" host John Daly, country singer Rudy Gatlin, Hall of Fame relief pitcher Rollie Fingers, Davy Jones from The Monkees, Smash Mouth's Steve Harwell, actor Robert Hayes, Clint Holmes, former Washington Redskins quarterback Mark Rypien, Blair Underwood, Gary Valentine from "King of Queens," and John Ventimiglia from "The Sopranos." They were among a star-studded crowd that gathered at Mandalay Bay on Tuesday. Jones later joined The Scintas on stage at the Las Vegas Hilton and sang "Daydream Believer" with them. … Adult entertainment star Ron Jeremy, stopping by McFadden's restaurant and saloon (Rio) on Wednesday.
THE PUNCH LINE
"To psych myself up for a game, I'd listen to the soundtrack of 'My Fair Lady.' " — From David Letterman's Top Ten Things Goose Gossage Can Say Now That He's Been Elected to the Baseball Hall of Fame
Norm Clarke can be reached at (702) 383-0244 or norm@reviewjournal.com. Find additional sightings and more online at www.normclarke.com.