Judge sealed cases against psychiatrist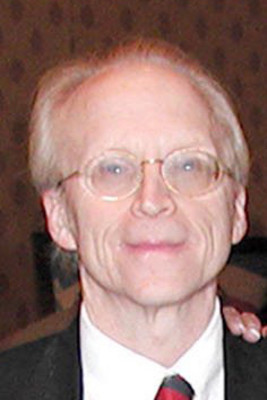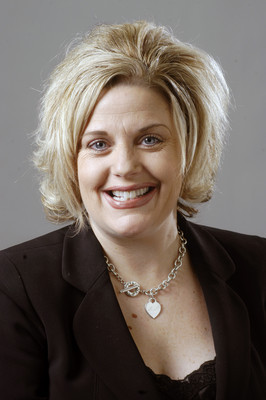 Prominent Las Vegas psychiatrist Robert L. Horne was the target of two lawsuits in four years, and both cases were sealed from public view by the same judge, according to newly unveiled court records.
Those lawsuits were among the hundreds of cases, many involving wealthy or well-known individuals, that Clark County judges shielded from scrutiny for unknown reasons.
The existence of the Horne lawsuits and District Judge Michelle Leavitt's role in sealing them is among details of Nevada court business newly revealed as District Court clerks re-examine 298 sealed cases, dating back to the 1990s. They are unsealing some entirely and "properly sealing" others in accordance with the judge's original instructions.
Five lawsuits have been unsealed since clerks discovered they had been sealed in error, said Steve Grierson, assistant court administrator for Clark County.
Approximately 65 lawsuits have been properly sealed. That means the case file remains confidential but that tidbits of information are available for the first time on the court's Web site, including dates, motions, secondary litigants and their aliases, whether settlements were reached, and the names of judges and attorneys.
"You can now get to anything you want to, except the stuff that is supposed to be sealed," Grierson said. "We are properly sealing the cases, so people can see the defendants, the plaintiffs, the filings like they should be able to … but you can't look at the documents" in the case file.
Previously, nearly all information about sealed lawsuits was hidden from the public. The state Supreme Court in January enacted rules to limit the sealing of civil cases, but the new rules have no effect on cases sealed years earlier.
Both the new rules and the current District Court review were prompted by Review-Journal stories last year which showed some District Court judges believed they had unbridled discretion to seal lawsuits, and did seal many without explanation.
The newly unveiled court records show that:
•A litigant named Rich Little filed a lawsuit that was sealed.
•KLAS-TV, Channel 8, was named a co-defendant in a sealed lawsuit brought against the Clark County School District and a teacher in prison for sex crimes against students.
•Stewart Bell, former district attorney and outgoing District Court judge, recused himself from a construction-defect case against Jim Rhodes because the developer was a longtime friend and former client.
•A case against a local obstetrician ended with the establishment of a "special-needs" trust fund for a minor.
•A case against a manufacturer of artificial hearts involved allegations of reusing parts.
•The State Bar of Nevada, which regulates attorneys, asked to seal a case in which a man serving life in prison named the bar as a co-defendant in a lawsuit against an attorney.
•Settlements were reached in cases in which a 2-year-old girl was mauled by unleashed dogs and in which a teenage drunken driver killed several people when he ran a red light.
•A lawsuit was filed in Clark County against Nissan Motor Co. regarding two deaths in an "incident" that occurred outside the United States.
•A California man received a settlement after he accused a Southern Nevada hospital of misdiagnosing him with hyperventilation and sending him home before another hospital determined he had suffered a stroke.
As for the Horne lawsuits, Leavitt inherited one case shortly after she took the bench in 2003. She sealed the entire case from the public, even though the previous judge sealed only individual records from the 1999 lawsuit.
A separate lawsuit was filed against Horne in 2003. Again, Leavitt sealed the entire case from public view before it was settled out of court in January 2007.
While those sealed cases remained in District Court without the public's knowledge, the state Board of Medical Examiners in April 2005 filed a confidential complaint against Horne charging him with malpractice, according to board records.
Horne couldn't be reached for comment.
A licensed psychiatrist in Nevada for 23 years, Horne is a former member of the state's Commission on Mental Health and Developmental Services and is executive director of the International Scouting Museum in Las Vegas.
A summary of the Medical Examiners complaint says his conduct "fell below the appropriate standard of care when he engaged in a relationship with a former patient" in violation of state law.
Horne fought the complaint, but the board in March approved a settlement agreement with Horne, said Ed Cousineau, deputy general counsel for the board.
"Dr. Horne is in a position of prominence in the state and he debated (the complaint) back and forth, but we had enough to take it to a public hearing" before Horne agreed to settle the complaint, Cousineau said.
The settlement requires that a letter of reprimand be issued against Horne, that Horne pay a $2,500 fine and that he submit for 18 months to monthly monitoring and evaluations at his own expense.
State law prohibited Cousineau from disclosing information about the board's investigation of Horne, or whether the complaint was prompted by a malpractice lawsuit filed in 2003 by a woman named Patricia Ambrosio.
However, Cousineau did say that state law requires physicians, the courts and a physician's malpractice-insurance company to notify the board when a malpractice lawsuit is filed and when it is settled.
The 2003 case filed by Ambrosio was properly sealed by the courts, and the newly available records don't provide much information about the complaint.
The 1999 lawsuit against Horne was filed by Vincent Gulino and Gulino's parents. The complaint and all documents in the case remain sealed.
However, based on minutes of court hearings, motions filed and other information made available recently, the case appears to involve payment of a $750,000 settlement to Gulino.
Among other cases partially unsealed was a medical malpractice case in which the judge's intention was to seal only the confidential settlement. The suit was brought by a California man, Albert R. Peraza, against the now-closed Lake Mead Hospital and Medical Center in North Las Vegas and emergency room physician Richard C. Green Jr.
The doctor diagnosed Peraza as simply suffering from hyperventilation before the man was driven home to Southern California, where another hospital determined hours later that Peraza had suffered a stroke, according to the lawsuit.
The lawsuit accused the hospital of violating a state law that requires hospitals to provide emergency care to all patients regardless of their ability to pay. It appears the case was settled out of court and dismissed in June 2005.
On the Web site for the state Board of Medical Examiners, which licenses physicians, there is no mention of any discipline handed down in response to the lawsuit or settlement.
The case was assigned to District Judge Jessie Walsh.
One of the properly sealed cases was against the Creative Beginnings child-care center on East Bonanza Road.
The lawsuit involved ex-employee Kimya Winbush, serving a life sentence for sex crimes committed outside the center on two boys he met there.
The attorney for former Lt. Gov. and Clark County Commissioner Lorraine Hunt asked that the public be cleared from the courtroom before hearings on her lawsuit against former Clark County Public Administrator Jared Schafer.
The case appears to involve her ex-husband's estate. Hunt's attorney asked District Court Judge Jackie Glass to seal the case.
Minutes in the case state that Glass urged the parties to settle their differences "rather than have the family history laid out for everyone to hear" in court.
Contact reporter Frank Geary at fgeary @reviewjournal.com or 702-383-0277.