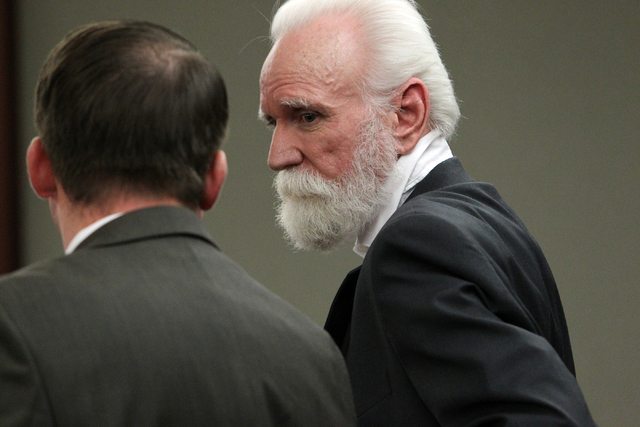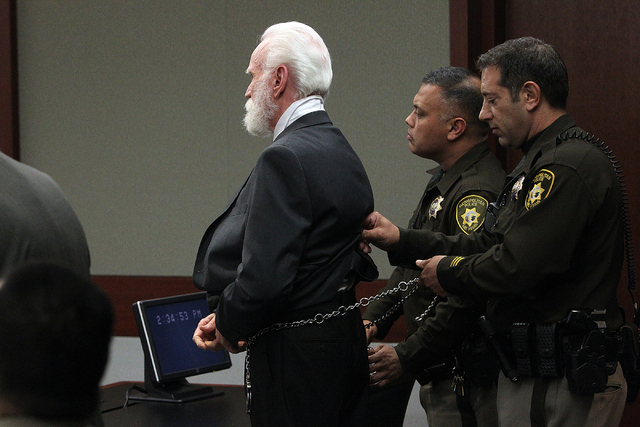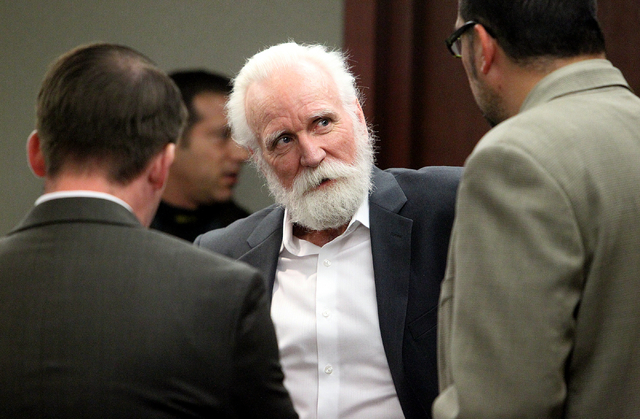 Certified nursing assistant Steven Farmer, a Santa Claus look-alike who had a reputation for being an attentive caretaker, was convicted Friday of sexual assault and other charges for victimizing five female patients in 1998 at Centennial Hills Hospital Medical Center.
District Attorney Steve Wolfson, who sat in court while the jury's decision was announced, called the outcome "an overwhelming victory" for his office and for the state of Nevada.
"This was a significant verdict for this community," Wolfson said.
Jurors, who began deliberating Monday afternoon, found Farmer guilty of sexually assaulting two women who sought treatment after suffering seizures in May 2008. The panel also found him guilty of indecent exposure and multiple counts of open or gross lewdness for his behavior with three other patients.
Multiple witnesses said they remembered Farmer as the nursing aide with white hair and a white beard who liked to talk about his resemblance to Santa Claus. Several said Farmer, who has been in custody since May 2008, now looks older and thinner.
Farmer, 61, stood stone-faced as a court clerk read 13 guilty verdicts and two not guilty verdicts.
Jeff Maningo and Ryan Bashor, the two deputy public defenders who represented Farmer, both expressed dis­appointment after hearing the verdicts.
"We're not angry or anything," Maningo said. "We think everyone did a fine job and did what they were supposed to do. We were just hoping for a different resolution."
When asked if Farmer would appeal, Maningo said, "That's automatic."
District Judge Carolyn Ellsworth, who presided over the four-week trial, is scheduled to sentence Farmer on May 28.
Jurors found Farmer guilty of four counts of sexual assault, a felony. Each count carries a potential prison sentence of 10 years to life.
Chief Deputy District Attorney Jacqueline Bluth said she applauds jurors "for how seriously they took this job."
The prosecutor said she planned to call each of the victims to tell them the news.
"It's going to be nice to make those phone calls," she said.
One of the sexual assault victims committed suicide last year at the age of 56, but jurors heard her videotaped testimony during the three-week trial.
The woman said the lingering effects of a seizure prevented her from speaking or moving while Farmer used his fingers to sexually assault her at Centennial Hills Hospital Medical Center.
"I felt pain," she testified. "I felt a multitude of feeling — one feeling being that there was absolutely nothing I could do. I couldn't ring the bell. I couldn't scream. I couldn't move. I couldn't — I just had to lay there. I was humiliated. I was embarrassed. I was shocked that I'm in a hospital being taken care of, and I'm having things like this done to me, and at that point in time, I can't tell anybody."
The other sexual assault victim, who is now 40, told jurors she tried to take pictures with her cellphone while Farmer performed oral sex on her, but the pictures did not turn out. She said Farmer also assaulted her with his fingers.
"I'm scared. I'm just terrified," the woman testified. "I didn't know whether to scream or holler. I couldn't reach the call button because it was behind me."
Jury foreman Jim Robbins said two holdouts caused deliberations to drag on several days.
"They couldn't come to the conclusion that he possibly did that, and they were feeling sorry for him," the foreman said. "And I didn't feel that way."
Defense attorneys suggested money may have motivated the two sexual assault victims to fabricate their stories.
Both women sued the hospital. One case resulted in a confidential settlement in September.
Attorney Robert Murdock continues to pursue a civil case on behalf of the dead victim's estate.
Farmer also is charged with open or gross lewdness in a separate case involving a former patient at Rawson-Neal Psychiatric Hospital in Las Vegas.
Contact reporter Carri Geer Thevenot at cgeer@reviewjournal.com or 702-384-8710. Follow @CarriGeer on Twitter.