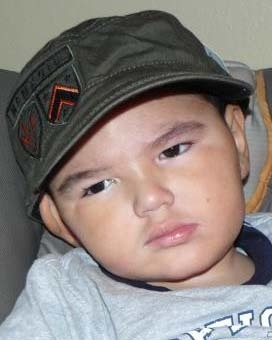 A man accused of shaking a 2-month-old baby in 2006 was found guilty Monday of first-degree murder for injuries that led to the boy's death five years later.
After a three-week trial, a Clark County jury convicted Edward Thompson, 34, for the death of Brayden Grusman-Buckmaster. Thompson faces a prison sentence of 20 years to life in prison.
The case was complicated by the fact that Brayden lived until he was 5. Prosecutors said Thompson violently shook Brayden, inflicting brain injuries.
And the boy's mother, Monique Bork, 28, helped cover up what Thompson, her boyfriend at the time, had done. The two married weeks after Brayden was hospitalized in August 2006, and Bork couldn't be forced to testify against Thompson.
Brayden died July 11, 2011, but Thompson and Bork weren't arrested until a year later.
Bork cut a deal with prosecutors and testified against Thompson at the trial. She pleaded guilty to child abuse and neglect with substantial bodily harm in September 2012.