Jury to continue delibrations Wednesday in Saudi airman's rape case
October 22, 2013 - 5:25 pm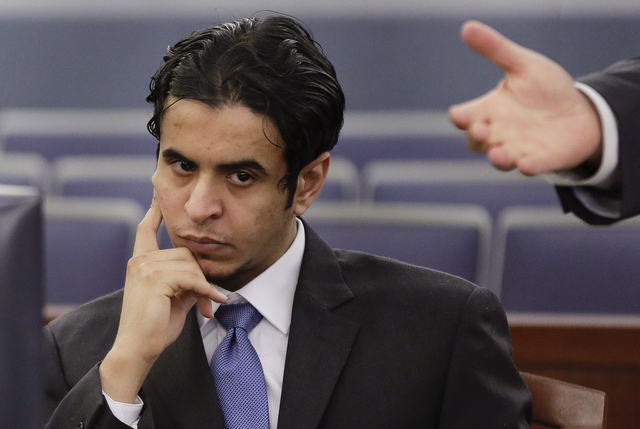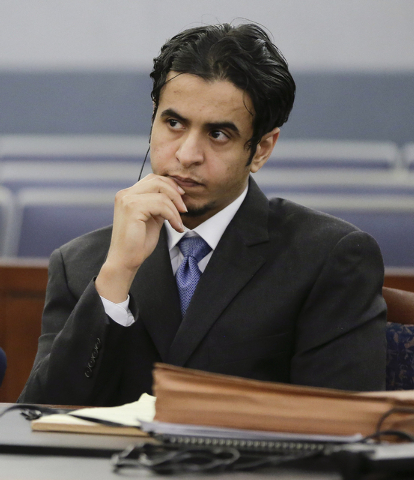 Prosecutors asked a jury Tuesday to find a Royal Saudi Air Force sergeant guilty of charges he raped a 13-year-old boy in the bathroom of a Circus Circus hotel room on New Year's Eve.
Mazen Alotaibi, who faces nine counts, including sexual assault with a minor under 14 and kidnapping, could face 35 years to life in prison if convicted.
The jury deliberated for about an hour before heading home Tuesday. The jury will continue deliberating Wednesday.
"He wanted sex and he wasn't going to take no for an answer," said prosecutor Jacqueline Bluth during closing arguments following the nearly two-week trial.
Bluth said there was overwhelming evidence of Alotaibi's guilt including testimony from the victim, Alotaibi's DNA recovered from the victim and the defendant's confession.
Defense lawyer Don Chairez said the victim lied to Las Vegas police about portions of what happened early in the morning Dec. 31, 2012, including that Alotaibi dragged the victim into the hotel room. The victim testified he went willingly to the hotel room because he hoped to buy marijuana from Alotiabi.
Chairez added that his client was so intoxicated he couldn't form the "specific intent" required by law to be guilty of some of the charges, including burglary and lewdness with a child under the age of 14.
Alotiabi had drunk seven to 10 shots of Hennessy cognac by the time he ran into the victim at Circus Circus, Chairez said.
But Bluth said numerous witnesses, including hotel security and police investigators, testified that Alotaibi wasn't intoxicated to the point he wasn't aware of what was happening.
Dressed in a suit, Alotaibi sat stoically during the closing arguments.
Last week, the teen, now 14 years old, testified he was trapped in the bathroom with Alotaibi when he pulled down the boy's pants and forced him to perform oral sex.
Then Alotaibi pushed him onto the floor and raped him, the boy said. The boy finally pushed him away, put on his clothes and fled the room.
The Review-Journal generally does not publish the names of sexual assault victims.
The boy said he was scared and embarrassed but told security at the hotel what happened because he was afraid he might have contracted a sexually transmitted disease. Security called Las Vegas police.
The jury also saw surveillance footage from the casino that corroborated part of the boy's testimony, including that Alotaibi leaned into him while they were on an elevator and kissed him.
And prosecutors presented a video statement that Alotaibi made to police. In the statement, Alotaibi said he was drunk when he met the boy. At first he denied the allegations but later admitted he sexually assaulted the victim.
Contact reporter Francis McCabe at fmccabe@reviewjournal.com or 702-380-1039.