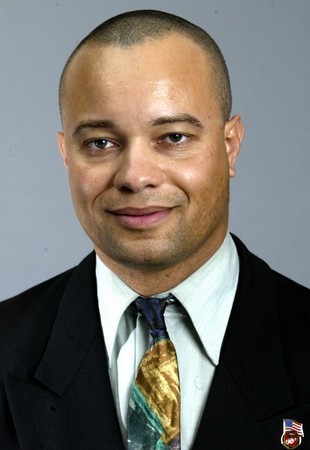 Justice Ron Parraguirre on Tuesday announced he will seek a second term on the Nevada Supreme Court.
He's one of several candidates who recently announced intentions to seek office.
Others include University of Nevada, Las Vegas law student Lucy Flores, who will run for Assembly, and veterans activist Steve Sanson, who will run for state Senate.
Parraguirre, an associate chief justice, was elected to his first six-year term on the court in 2004.
"We have streamlined the state's court system and ensured that every citizen has a voice in the system," Parraguirre said in his announcement.
He has been a judge since 1991 when he was elected to Municipal Court in Las Vegas, where he served three consecutive terms. He was appointed as a district judge in 1999 by Gov. Kenny Guinn.
In 2006, a Review-Journal sponsored Judicial Performance Evaluation survey of Clark County lawyers gave Parraguirre a good evaluation.
He received the highest "retention score" among justices at 89 percent, and one respondent wrote, "If my life depended on a judicial decision, this is a judge I would want deciding the case."
In 2008, his retention score was 80 percent.
Parraguirre received his degree from the University of San Diego School of Law and worked in Washington, D.C., for former Sen. Paul Laxalt, R-Nev.
Parraguirre later worked with his father in private practice in Nevada.
Flores, Democratic candidate for Assembly District 28, kicked off her campaign Saturday at Lincoln Elementary School. The District 28 seat is held by Assemblyman Mo Denis, D-Las Vegas, who is not seeking re-election to the Assembly.
Flores has been involved in politics. As a student, Flores helped found a project at UNLV in which law students seek to free innocent people from prison by ferreting out wrongful convictions.
She was the subject of controversy during a brief stint as a lobbyist to the Legislature on behalf of UNLV's Office of Diversity and Inclusion.
A university spokesman previously said Flores was wrongly given lobbying duties outside the authority of the president and chancellor, and the post, which paid $2,000 per month, was rescinded.
Sanson, a Republican, is seeking to fill the state Senate seat vacated by Warren Hardy, R-Las Vegas, whose last name was misspelled in Sanson's press statement. Assemblyman Joe Hardy, no relation to Warren Hardy, is seeking the Republican nomination for the seat also.
Sanson said one of his goals is to create a military hospitality facility at McCarran International Airport.
Contact reporter Benjamin Spillman at bspillman@reviewjournal.com or 702-477-3861.