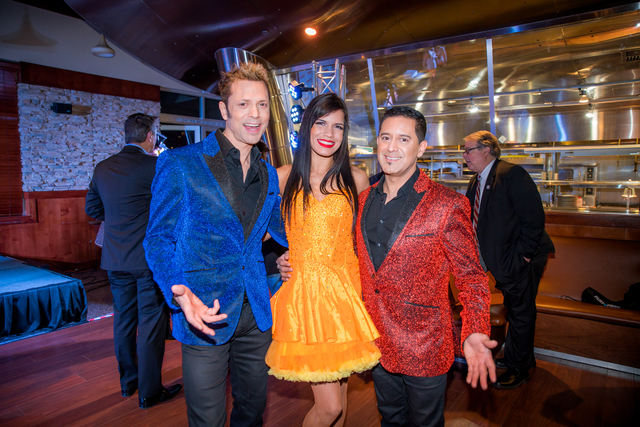 CARSON CITY — The Nevada Supreme Court on Monday denied a request by suspended Clark County District Judge Elizabeth Halverson to halt formal proceedings against her by the Judicial Discipline Commission.
The court said the commission itself should first consider Halverson's request for a stay of the proceedings. The commission was expected to consider her request Monday, but no decision was expected to be announced.
In an emergency motion filed Friday, Halverson's attorneys argued that a separate but related matter before the Supreme Court regarding the disciplinary proceedings against her should be resolved first.
They asked the court to dismiss all charges pending against her by the commission, citing due process violations. The main argument, which the Supreme Court has agreed to consider, is whether the Judicial Discipline Commission took too long to file formal charges against Halverson.
While that issue is being considered by the court, the commission proceedings should be stayed, Halverson argued in the emergency motion.
Without a stay, Halverson will be damaged "by having to answer to charges that may very well be dismissed by this court," the motion said.
John Arrascada, one of Halverson's attorneys, said he does not know whether the commission will be receptive to the request for a stay. If not, the Supreme Court might be asked again to say the proceedings, he said.
Halverson on Jan. 4 asked the high court to dismiss the proceedings because of what she said was the commission's inappropriate delay.
On Jan. 7, the commission filed its formal statement of charges against Halverson. Her response was due Monday unless the commission granted an extension.
The Supreme Court on Nov. 1 upheld a decision by the Judicial Discipline Commission to temporarily bar Halverson from her duties over allegations of bizarre behavior, including mistreating staff members, sleeping during trials and having illegal communication with jurors. But the court also warned the commission to move forward quickly with formal proceedings.
Halverson's Jan. 4 petition claims that the commission did not move forward quickly enough.
In asking the Judicial Discipline Commission to respond to the petition, Vice Chief Justice Bill Maupin said Halverson has set forth "issues of arguable merit" in seeking to have all pending charges against her dropped because of the delays in pursing the formal charges.
Halverson, who has been suspended from her duties with pay since July, has filed for re-election.