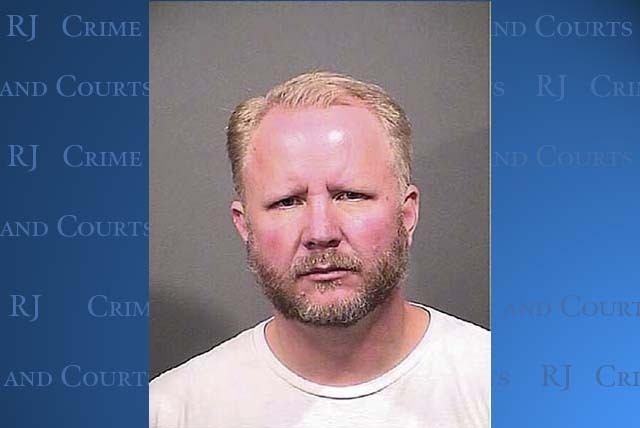 KINGMAN, Ariz. — A Boulder City teenager is the victim of alleged sex offenses committed by a school teacher in Arizona, several of them in his classroom at the Kingman Academy of Learning High School, according to police.
Michael Wade Nelson, 46, was arrested in Arizona on Monday following an investigation involving the 17-year-old girl.
He is charged with a dozen offenses including multiple counts of sexual abuse, sexual assault and sexual conduct with a minor. Prosecutor Greg McPhillips said five of the alleged offenses occurred when the victim visited Nelson during his afternoon prep period inside his classroom on Aug. 12. The other incidents occurred at the defendant's home.
Nelson is a friend of adult family members of the alleged victim.
Police spokeswoman Jennifer Sochocki said investigators don't think there are additional victims.
Academy officials said the social studies teacher has been suspended from the job he has held for the past eight years.