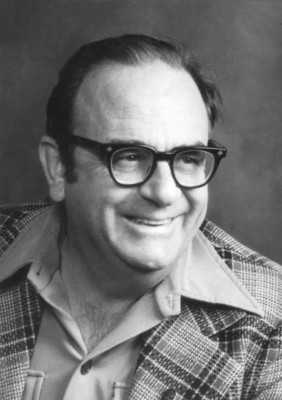 Dr. Edward Kopf, a Nevada plastic surgeon known for traveling to remote villages of Mexico to perform free operations on children with deformities, has died. He was 83.
"He was a humanitarian," said his daughter-in-law, Randy.
Kopf, who held a practice in Las Vegas until he retired in 1992, began flying to Mexico through a nonprofit known as LIGA Flying Doctors of Mercy about 10 years before his retirement, she said.
The group, based in California, acts as a clearinghouse for U.S. health care professionals who want to volunteer in remote areas of Mexico and Central America that lack medical care.
On Tuesday, LIGA officials said Kopf was well-known and flew often. Because of his dedication, an operating room was named after him in one of the villages, El Fuerte, Mexico, where he often traveled, said Jim Ott, executive director of LIGA.
Kopf was born in Buffalo, N.Y., and raised on a farm in the upstate town of Lancaster during the Great Depression.
He served in the U.S. Navy during World War II and worked in electronics before moving on to research for improvement of wartime radar.
After the war, Kopf attended the University of Buffalo, first earning a degree in psychology, then moving onto the institution's medical school. He was trained in plastic surgery at the Straith Hospital for Surgery in Michigan and board certified in plastic and reconstructive surgery.
In 1960, Kopf moved his family to Las Vegas, where he established himself as one of the state's premier plastic surgeons and as a civic leader.
He helped start the Boys Club of Clark County and the Southern Nevada Drug Abuse Council, and he served on the boards of several groups, including Opportunity Village, Help Them Walk Again Foundation and the Southern Nevada Association for the Handicapped.
In 1971, the Nevada State Medical Association named Kopf Physician of the Year for his community service. In 1978, he became Nevada's first physician to receive the Physician of the Year honor from California's City of Hope.
Kopf was a collector of antique cars, son Edward Jr., said. Kopf loved Model T's, but his favorite car was his 1930 Cord, he said.
Kopf is survived by his wife of 57 years, Rose; four children, Charles, Joseph, Edward Jr. and Karolanne Hern; brother, Dr. Al Kopf; nine grandchildren; and a great-grandchild.
Services will be held 2 p.m. Thursday at Christ the King Catholic Church. An interment ceremony will be at 2 p.m. Nov. 17 at Palm Mortuary-Eastern.