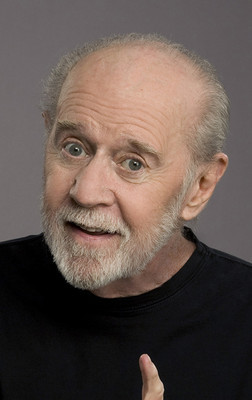 It's never a big surprise when Michael Jackson, with his history of unpredictability, doesn't show up. But Sarah Larson's absence was another story.
Larson, who was announced last month as the new face of French designer Christian Audigier's clothing line, was a no-show at the opening night of Audigier's first nightclub venture in Las Vegas.
Insiders said she had been invited and Audigier told reporters late last week that he was expecting Larson, George Clooney's ex, on the red carpet for the christening of Christian Audigier the Nightclub at Treasure Island.
Telephone and e-mail messages left for Twee Tran, who heads up Audigier's celebrity relations, were not returned by deadline.
Without Jackson or Larson, the biggest stars on the red carpet were Audigier, French singing superstar Johnny Hallyday, Mariah Carey's new husband, Nick Cannon, and "My Name is Earl" star Jaime Pressly.
Cannon blazed down the carpet in record time, less than 60 seconds, on his way to deejaying at the nightclub, a partnership between Audigier, Pure Management Group and MGM Mirage.
Also on the red carpet: Pressly's deejay husband, Eric Cubeechee; Jeremy Jackson, perhaps best known for his role in "Baywatch" for his portrayal of David Hasselhoff's son, Hobie Buchannon; actress Bai Ling and Damon Wayans.
MEDIA UPDATE
Political pundit Chuck Muth has joined KTNV-TV, Channel 13 as a commentator. Muth, who lives in Carson City, is president and CEO of the nonpartisan advocacy organization Citizen Outreach. He is a professional political consultant, a campaign trainer and a regular on radio and TV.
"On Air with Ryan Seacrest' is now airing on weekdays from 3 p.m. to 6 p.m. on Clear Channel's KPLV-FM, 93.1 (The Party).
Veteran broadcaster Carmy Ferreri has joined the morning show at the jazz station KOAS-FM, 105.7 (The Oasis) with Dana Crawford on weekdays, from 5:30 a.m. to 9 a.m.
NO CARLIN MEMORIAL
Friends and fans of George Carlin had hoped there might be a memorial service in Las Vegas for the comedy icon.
Turns out Carlin stipulated otherwise in his will.
Shortly after Carlin's death on June 22, his daughter Kelly went on CNN with Larry King and said there would be a memorial service for Carlin's peers and for the public. However, he requested in his will that a casual (not public) funeral be held with plenty of R&B and blues music, with no religion at all, just friends and family sharing a lot of laughter.
SIGHTINGS
"American Idol" finalists Brooke White and Michael Johns, out on the town Friday in different groups. White was at Revolution Lounge (The Mirage) before attending "Love," while Johns camped out at the Palms' ghost bar. … Paris Hilton, bouncing from fight to fight on Saturday. She made an appearance at the "Rampage" Jackson–Forrest Griffin UFC fight at Mandalay Bay on Saturday and then headed for Planet Hollywood Resort and the Kendall Holt–Ricardo Torres WBO junior welterweight title fight. She was with her boyfriend Benji Madden of Good Charlotte and ever-shrinking showman Jeff Beacher. Hilton and her group left after one round of the last preliminary fight at Planet Hollywood to make it to Good Charlotte's poolside concert at the Hard Rock. … Good Charlotte's Joel Madden, his girlfriend Nicole Richie and their baby Harlow, staying in a Sky Villa in the Palms Fantasy Tower. Also in the Fantasy Tower: Mary-Kate Olsen. … At Ovation (Green Valley Ranch) for Steel Panther on Friday: Sully Erna, lead singer of Godsmack, jamming with the band to the AC/DC hit "Highway to Hell." Also in the audience: members from the '80s bands Warrant and Great White. … At Blush (Wynn) on Friday: Eddie Murphy's brother Charlie Murphy and actor Shemar Moore. … At the 40/40 Club (Palazzo) on Friday: Morris Day of The Time, watching fireworks.
THE PUNCH LINE
"Due to the mortgage crisis, we're foreclosing your sandcastle."
From David Letterman's Top Ten Things You Don't Want To Hear At The Beach
Norm Clarke can be reached at 383-0244 or norm@reviewjournal.com. Find additional sightings and more online at www.normclarke.com.